Time does not heal
Captain Luca discovers that gifts rarely come for free…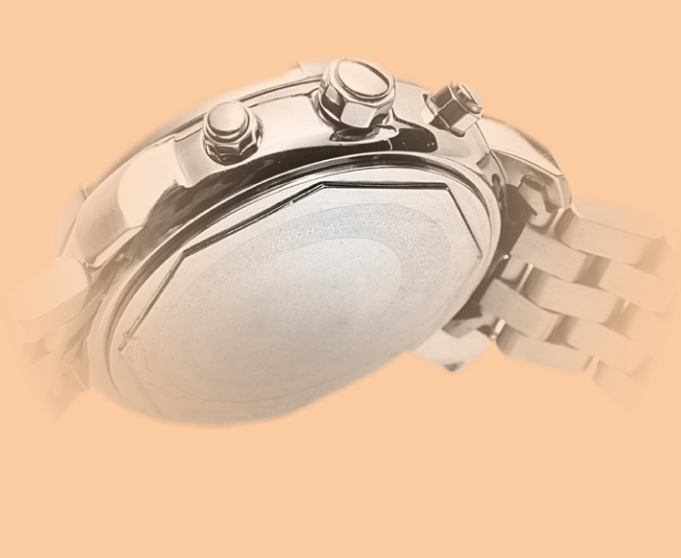 The luxury watch sat heavy on Luca's wrist and his bank account was pregnant with the cash borne of his ethical infidelity. In his mind, he rationalised what he had done and reminded himself of this each time the knot in his stomach tightened. Luca convinced himself he had done no wrong. He had not reached out his hand, he had not begged, blackmailed or cajoled. Yet there it was, evidence if anyone dared to look. Evidence of taking a kickback.
The watch was worth at least €100,000. It wasn't brash. It was chunky and had no sparkle, but it was unmistakably an Audemars Piguet Royal Oak. The octagonal bezel was held in place by eight tiny hexagonal screws, all flush to the surface and perfectly aligned with each other, a characteristic that would signal its provenance to anyone in the know. To that certain clique of the superyacht fraternity, watches were a secret currency. Some could afford them, others could not, but still they wore them.
For others, they were the entry ticket into a secret society of superwatch collectors. Luca had heard of some billionaires who had collected every model of the Royal Oak, be it the Offshore, the Grande Complication or a rare special edition. They were watches for those who were multi-millionaires and upwards. They were not watches for captains. Luca well recalled the moment that the man, acting on behalf of another who wanted a contract on Donald's new build, unclipped the steel bracelet midconversation and let the watch slide off his wrist. He played with the timepiece like an expensive rosary.
Luca and the charming red-trousered gentleman sat opposite each other in the luxuriant but intimate lobby of the Metropole Hotel in Monaco, on the edge of their deep armchairs, their knees almost touching. Then, with almost a magician's sleight of hand, Luca now held the horological rosary. He had taken possession of a watch for which he had no paperwork or proof of purchase; he was perhaps its third or fourth owner. It probably began its life adorning the wrist of an oligarch, Middle Eastern king or American tech guru. His new timepiece was both beautiful and dangerous, like the bright light towards which so many moths are drawn. Luca was now in a world where the moral compass did not point to true north, his new normality was no longer representative of the 99 per cent. It was unbalanced – black was white, white was grey and grey was foggy. If you only surrounded yourself with certain people, certain acts became permissible.
Luca was reminded of an excerpt from Lord of the Flies: "What are we? Humans? Or animals? Or savages?". Of course, he had read the book as Il Signore delle mosche, but the sentiment remained the same in both Italian or English. How quickly behavioural norms escape us when circumstances change. The conversation with the redtrousered gentleman had not been brazen, nor obtuse. Once upon a time, when the grubby end of new money entered the industry, aggressive tactics had been standard. Luca recalled a meeting in another hotel lobby, this time in Dubai, with a project manager representing his boss.
His boss had already signed a contract with a yard but that was no barrier to the sinister men at the coffee table who were offering kickbacks to force through substandard work. They hadn't cared whose fingers got burnt. But this time it was different, Luca reasoned. He wasn't harming anyone. What the man across from him did not know was that he was going to get the contract anyway, but Luca needed the money. He knew there was always something in the pot for commissions. "Luca, I heard you had a little personal difficulty – the gambling has to stop, perhaps I can help you a little." Luca was suddenly taken aback. He had not expected or planned for this.
"But you've just given me this, AP." "No, Luca, let's call that a birthday present. People don't sell their birthday presents." The man knew Luca could never resell the watch for what it was worth, indeed for anything worth receiving, without questions being asked. Then came his lesson in facilitation. " I have a man in Geneva and this is his number." He opened his black moleskin notepad and scribbled the number down that started +41 and tore out a thin strip of buff-coloured paper.
"Call him, his name is Andre, tell him I've sent you. He will set up a company for you and then set up a bank account in Switzerland in the name of the company, and we will send you a little gift every so often during the build. No one will know. You've earned it." Luca felt uneasy but they shook hands. The money flowed. He bought a new car. Nothing ostentatious. Well within what he could reasonably afford. Then, two years later, Donald had decided that the yacht's interior did not meet his own exacting standards and demanded that Luca do something about it. Luca's stomach churned as he dialled the number of the red-trousered man. "Hello, this is Luca. I think we have a problem."
---
Click here to become part of The Superyacht Group community, and join us in our mission to make this industry accessible to all, and prosperous for the long-term. We are offering access to the superyacht industry's most comprehensive and longstanding archive of business-critical information, as well as a comprehensive, real-time superyacht fleet database, for just £10 per month, because we are One Industry with One Mission. Sign up here.
Related news