Useful Information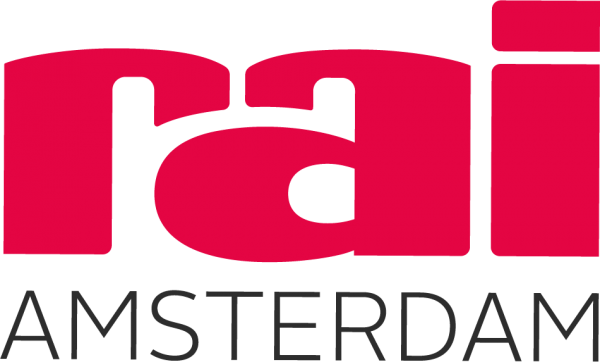 The Superyacht Forum is held at the Amsterdam RAI, located ten minutes from the main airport, Amsterdam Airport Schiphol, and just a few minutes from the city centre. The RAI allows our delegates to maximise the use of their time in the city.
Venue details:
Entrance G
Amsterdam RAI
Europaplein 24
1078 GZ Amsterdam
Netherlands
Please click here for a selection of hotels in Amsterdam offering a special rate for the event.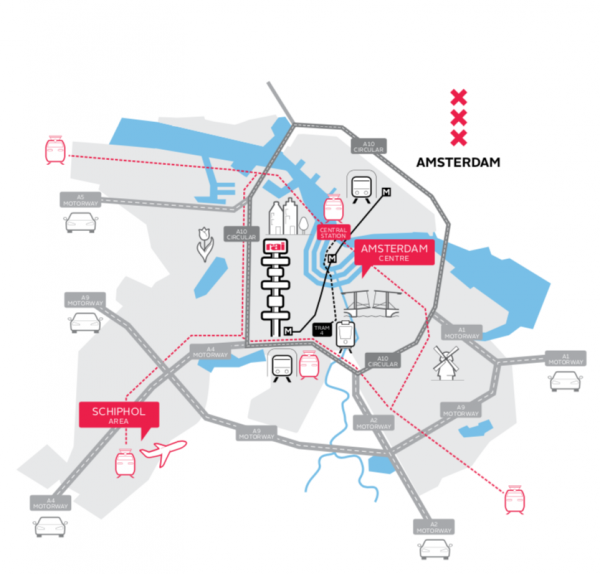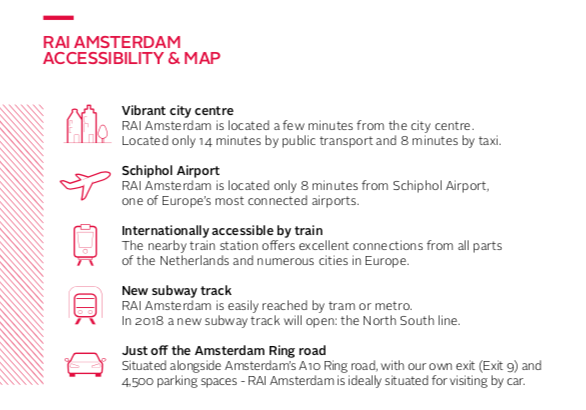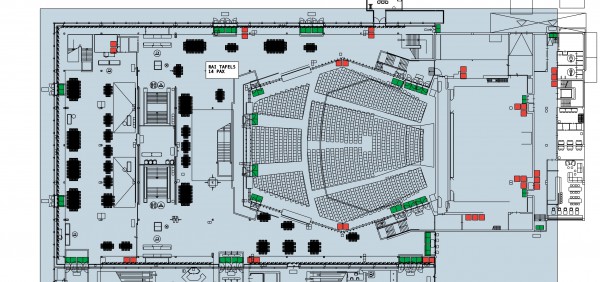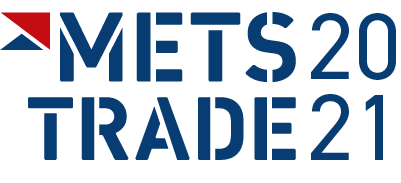 METSTRADE from 16 - 18 November 2021!
The METSTRADE trade show brings you right into the heart of the leisure marine industry with over 1,300 exhibitors and thousands of visitors. With excellent networking opportunities, a broad range of showcased innovation and located in Amsterdam, this show is where you do business. To ensure no one is left out, METSTRADE 2021 will be organised as a hybrid event: both in-person in Amsterdam and online. All registered visitors will get access to our virtual platform METSTRADE Connect. METSTRADE Connect offers plenty of possibilities - whether you are visiting the show in person or joining us online.
Click here to register for METSTRADE Connect
After completing registration details, the you will receive an email to create an account. Once the account is created they have full access to the METSTRADE Connect interactive platform.
If you have any questions, please contact the team - member@thesuperyachtgroup.com
ARRIVING FROM THE UK
Travel rules for the Netherlands, as of 25th October 2021:
Currently Dutch authorities classify the UK as a 'very high risk country'. Only fully vaccinated UK nationals, who can provide acceptable proof of vaccination, will be allowed to enter the Netherlands.
Fully vaccinated travellers are exempt from quarantine on arrival in the Netherlands.
You must be fully vaccinated AND show proof of a negative test.
You can travel to the Netherlands if you have paper proof of vaccination. If you are travelling from an area that has been designated as very high-risk, proof of vaccination is not enough. In this case, you must also show a negative test result.
This requirement applies to everyone aged 12 or over. There are some exceptions.
Type of test:
The test used for a NAAT (PCR) test result must be a molecular NAAT (PCR) test (either PCR, RT PCR, LAMP, TMA or mPOCT) based on a sample collected no more than 48 hours before departure in the foreign country.
For a rapid test result the test must be a rapid test conducted up to 24 hours before departure. Usually this is an antigen test but it can also be a NAAT (PCR) test.
No other type of test, including self-tests and serological tests used to detect antibodies in blood, is valid.


Visit the gov.uk webpage to find out where you can obtain these tests and visit the government.nl webpage to see specific test requirements.
Before leaving, you must have ready your vaccination pass and printed vaccine declaration form.
To prove you are vaccinated, you must show your vaccination pass. This can be a digital or paper certificate. The vaccination certificate and the vaccine must meet the EU requirements. Your NHS appointment card from vaccination centres is not designed to be used as proof of vaccination and should not be used to demonstrate your vaccine status.
If you are fully vaccinated under the UK vaccination programme, you can prove your vaccination status using either:
NHS COVID Pass for England and Wales
NHS Scotland COVID Status app
COVIDCert NI in Northern Ireland
Please note, the NHS App is not the same as the NHS COVID-19 app.
You can also view your Covid-19 status online and download or print it as a PDF document. Just access the NHS COVID Pass via the NHS website.
For more information on the vaccine pass, such as how to get an NHS Covid Pass letter posted to you or what to do if you're unable to get vaccinated for medical reasons, visit the government website.
You should also be prepared to show a completed vaccine declaration form, and are encouraged to print your own. Make sure the expiry date of the printed pass is after your return date.
After you get vaccinated, you will receive proof of vaccination. But the proof of vaccination does not become valid until:
14 days after you get your second dose of the BioNTech/Pfizer, Moderna or AstraZeneca vaccines, or
28 days after you get the single-dose Janssen (Johnson & Johnson) vaccine, or 14 days after you got the Janssen vaccine if the date of your vaccination was before 14 August 2021.
Visit the gov.nl site for specific information on proof of vaccination.
Travel Document
Passport must be valid for at least three months after departure.
You need to have a valid travel document in order to enter the Netherlands. This can be an identity card (for travel within Europe) or a passport.
If you are coming from a country outside the Schengen area, your travel document must be valid for at least three months after you leave the Schengen area.
Whether you can enter the Netherlands without a visa depends on your nationality. You can stay in the Netherlands without a visa for a maximum of 90 days. British nationals do not require a Visa. If in doubt, use the online Schengen Visa Advisor.
Travelling by plane
If you start your journey in a safe area or country within the EU/Schengen and change planes in a high-risk area or very high risk area:
If you do not leave the airport in the high risk area or very high risk area, you are not required to show a negative test result.If you leave the airport in the high risk area or very high risk area, however, the negative Covid-19 test requirement applies to you.

If you start your journey in a high-risk or very high risk area and change planes in a safe country or area within the EU/Schengen:
The negative Covid-19 test requirement for travellers from a high-risk or very high risk area applies to you. The result remains valid during the transfer and if there is a flight delay.

Travelling by Car
When driving in the Netherlands, you should always carry your:
Driving licence
Insurance documents
vehicle documents
Photo ID such as passport or residence permit
If you are driving a vehicle that does not belong to you then written permission from the registered owner may also be required. You are not allowed to drive on a provisional licence.
Driving a British car abroad
You may need a GB sticker or a UK sticker to drive your car outside the UK. From 28 September, UK stickers will replace GB stickers. Check the GOV.UK Displaying number plates website for more information on what to do if you are driving outside the UK before, on or after 28 September 2021.
If going through the Eurotunnel, have your passport ready when passing through British and French border controls.
When it's time, drive straight through to the British and French border controls where your passport, vehicle and official documentation will be checked. Please have all passports to hand, removed from wallets and open at the photo page until you have cleared all controls.
You must bring a valid driving licence with you if you plan to drive a (rental) car or motorcycle in the Netherlands. Check if your driving licence is valid in the Netherlands.
Travelling back to the UK
These rules are constantly changing so please check the government website before leaving.
Assuming you are fully vaccinated, you must book a covid test and complete a passenger locator form before returning to the UK.
Book and pay for a Covid-19 test – to be taken before the end of day two in England
complete a passenger locator form – to be completed in the 48 hours before you arrive in England
You will need to enter your Covid-19 test booking reference number on your passenger locator form.
You will be able to book an antigen lateral flow device (LFD) test instead of a PCR for your 'on arrival' test.
From 24 October fully vaccinated passengers and most under 18s arriving in England from countries not on the red list can take a cheaper lateral flow test, on or before day two of their arrival into the UK. These can be booked from 22 October.
Travelling from within the EU / Schengen
Fully vaccinated travellers from countries within the EU / Schengen, designated as a (very) high-risk area, need the following things for travelling to the Netherlands as per September 22:
Passport
Health Declaration Form - Only for travellers by plane
All travellers aged 13 or older who are flying from and to the Netherlands must carry a health declaration. Please click here for the instructions and documents.
Proof of vaccination, proof of recovery or a negative test result

You need to show proof of vaccination with an approved vaccine, proof of recovery or a negative test result (this includes the Digital COVID Certificate) if you are travelling from a (very) high risk country/region in the EU/Schengen. Travellers within the EU who can show proof of vaccination or proof of recovery, don't need to show a negative NAAT or antigen test result.
How do I access my ticket for The Superyacht Forum in Amsterdam?
To access your ticket for The Superyacht Forum, please download the SuperyachtNews app and sign in using the login details provided at the time of purchase. Your ticket will be in the form of a QR code which is accessible via the SuperyachtNews app. For further assistance please contact member@thesuperyachtgroup.com

Do I need a ticket to attend The Superyacht Forum in Amsterdam?
Yes, you can either purchase an executive membership which gives you not only access to the event in Amsterdam but also 12 months of access to The Superyacht Report, Superyacht Intel and exclusive invites to other Superyacht Forum Live events. Click here to join now

Do I need to be fully vaccinated to attend?
Please see our tab on travel advice and Covid. Please note you will have to comply with the Dutch government's requirement for entry to the country and the RAI's own entry requirements which you can find here