Superyacht at The Tolly Club
Having decided against buying a second-hand vessel, Donald McLaren travels to India to meet the (potential) new interior designer for his new-build project…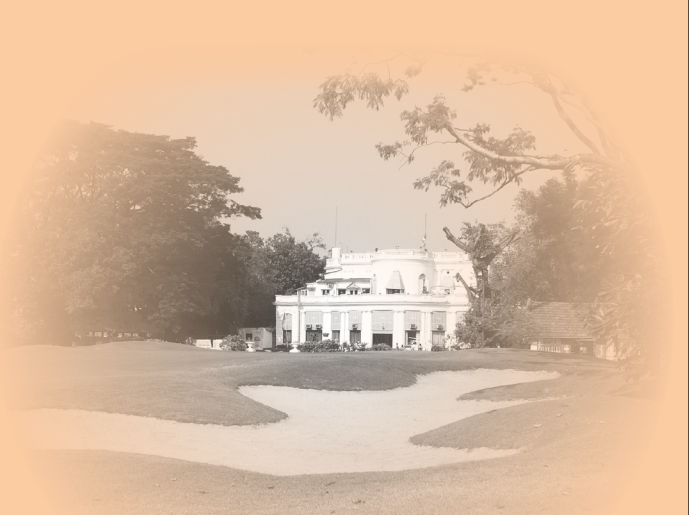 Donald was only just beginning to appreciate that people wanted to pay him tribute in the hope of him blessing them with favours. Almost feudal, he thought. He'd learned to play on it, originally out of mischief, but this time he may have overplayed it. Was he developing a sense of entitlement? He demanded a gathering in India. Like some great maharajah, those wishing to ingratiate themselves with him would present their wares or gifts looking for that nod, that subtle acknowledgment that would make or break them. It had been 18 months since Bodrum and the subsequent clumsy attempt to cajole him into buying a yacht he neither wanted or was ready for. He knew what he wanted and in the intervening 18 months he'd formed a close bond with Nigel, his broker, and Luca, who was no longer Yiannis' captain. Aphrodite had since been sold and, as soon as she was, Luca was without a command.
On Nigel's advice, Donald offered him a job. It had been some years since Luca had been ashore for any length of time, and even longer since he was without a ship or a yacht, but Donald had grand plans of his own to build, and Luca could not resist the chance to be a build captain for the first time; to guide his boss in the design and to manage the building of a yacht that would not only suit his boss but also give him a yacht that would be his perfect command.
Donald was on a tour of India. He wasn't roughing it, and even when things were a little shabby it was all faded grandeur. He sat on the rear red-leather bench seat of an ivory Hindustan Ambassador. When the car had been the Morris Oxford and built in Cowley she was never as grand as she was in India. Sofia, the stewardess from his first superyacht excursion, sat next to him, her cascading auburn hair falling on to a loose white linen tunic and trousers in the shalwar chemise fashion and a flamboyant burgundy shawl flung about her shoulders.
The humidity was stifling. The monsoon was about to break as the car pushed itself though the Calcutta traffic. The iron Howrah Bridge which cantilevered across the Hooghly River had defied engineering logic for more than 700 metres. How it did not collapse under the weight of Indian humanity was anybody's guess and a testament to Anglo-Indian engineering. Donald was familiar with the black and yellow auto-rickshaws but this was the first time he'd seen scrawny barefooted men pulling corpulent passengers in hand-drawn rickshaws. The fat-faced office workers with black hair glistening with oil, and a sharp parting too far to the left to look stylish, looked imperial when pulled past the spice stalls, the street food vendors and manglers of sugar cane extracting the juice with a turn of an iron crank. Their driver turned left out of the squalor and through the bland gates to the Tollygunge Club.
The 200-year-old clubhouse, like a pocket-sized White House, stood at the edge of 100 acres of the countryside to the south of Calcutta. The car eased to a halt and a bearer in white cotton Nehru jacket and a Gandhi cap opened Sofia's door and greeted her with a 'Welcome memsahib'; he welcomed Donald as 'sahib'. The Raj was present in this corner of Bengal.
"Sahib, there is a lady waiting for you in the clubhouse." Donald and Sofia were led up wide red brick steps into the club's dark wooden splendour. Rattan ceiling fans wafted gently. The Raj's regency style oozed from every feature – it was in the mouldings and the rich silk upholstery; it was in the red and ivory striped mahogany rolls and scrolls of the furniture.
And there was Marisol, Donald's interior designer, potentially. There was a thunder crack and such rain as Donald had never seen. Biblical. Perhaps he needed an ark and not a yacht. Even in this heat, Marisol insisted on wearing only black. Tall and thin with a sharp 1920s blonde bob, she wore black linen capri pants and a loose collarless black shirt. She sat next to an old black Bakelite telephone with a brass rotary dial and a black silk covered cable, plaited, linking the heavily sculpted handset into which she spoke.
She was yet to notice Donald and, in an unmistakably southern tone common to New Orleans, she continued her conversation "… He's a photographer, photographs loads of the top models. Really beautiful photos. He's photographed me before. He's really cool. I would date him but he's a touch short for me. Listen, I am seeing this yacht client in India. No, he's not Indian. He's a Brit. Honey, if you're not going to Utah this weekend you should definitely come over." Donald coughed and Marisol hung up. Luca and Nigel stood. They had been hidden in the far corner of the club lounge and suddenly they were, all five, standing on the dark herringbone parquet floor. Marisol spoke first.
"I have set up everything in a room upstairs. It's a shame Paul couldn't be here." Paul Harris was Donald's exterior designer. He had drawn the lines. He had taken Donald's toy motor cruiser and reimagined her but, annoyingly, he had been unable to arrange an Indian visa.
"At least Paul's model arrived. It's all unpacked and set up." The double doors were opened by Nigel. As they swung open, there, on the long 12-seater oval mahogany dining table was, on perspex chocks, Donald's Greenwich boating lake toy motor cruiser.
For a moment, he was struck mute. Everyone else sensed the moment. Donald moved past Nigel, Luca and Marisol. He slowly circumnavigated the dining table. He stopped. Three times he stopped and pondered. Donald stood facing the bow. He crouched down and his eye line was at the same level as the model. "It's too narrow. The beam is too narrow. Too sleek. Too much like a Mangusta. I want her fatter. I want her to sit more comfortably in the water." Luca flinched.
---
Click here to become part of The Superyacht Group community, and join us in our mission to make this industry accessible to all, and prosperous for the long-term. We are offering access to the superyacht industry's most comprehensive and longstanding archive of business-critical information, as well as a comprehensive, real-time superyacht fleet database, for just £10 per month, because we are One Industry with One Mission. Sign up here.
Related news