Smoke and mirrors
If it seems too good to be true, it probably is. Donald was learning this the hard way…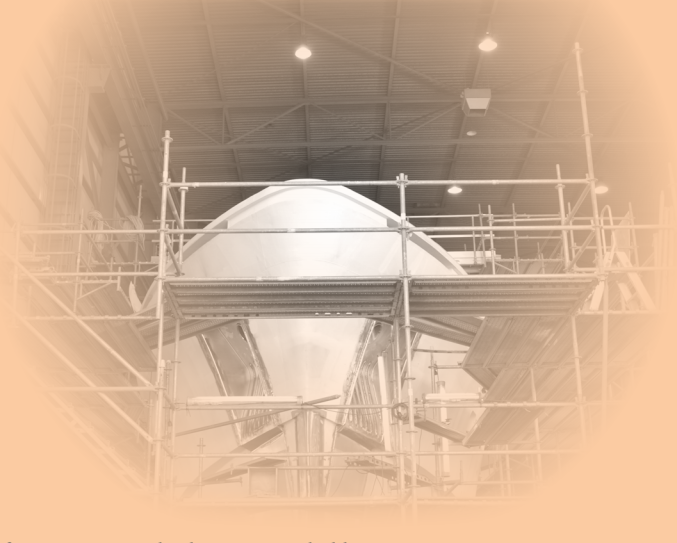 As much as Luca loved being at sea, he also loved being behind the wheel of his 1955 British Racing Green MG TF 1500. The lines were beautiful – sensuous, some might say: the tall chrome radiator punctuated at its apex with the MG logo, the long flowing wings running fore and aft, shielding the black rubber spinning on those classic 1950s chrome wire rims. She wasn't particularly fast, but Michelle (as Luca called the car), was a joy. As he left San Remo, heading towards Monaco, he glanced down at the hexagonal gauges through his tortoiseshell wayfarers – he was tipping a comfortable 60mph. Luca was alone in his sportscar cockpit except for his orange waterproof North Face duffel bag. Inside it was a video camera containing evidence so disturbing he was feeling sick to the stomach as to how he would explain it to his boss, Donald. In one way, Donald had this coming.
When they were at the Tolly Club in Calcutta, Donald had wanted the boat to be fatter, beefier and heavier in the water. That, in turn, meant the volume of the yacht would increase, and during contract negotiations the builder had fought with Luca on the specification. Luca knew it would be touch and go to keep the yacht under 500 gross tonnes. But the builder was persuasive, charming even, and Donald, being incorrigibly trusting, believed every word. He had forgotten the builder was a salesman trying to sell him a dream. If Luca could have had a dollar for every time the builder had said "Trust me", he would indeed be very wealthy, but if he'd lost the dollar for every time he disbelieved the trusting evocation, he'd be a pauper. Now, here he was driving to meet Donald with footage that said 'I told you so'.
Donald had taken an apartment at Le Shangri-La at 11 Boulevard Albert 1er overlooking the marina in Monaco. Luca sat next to Donald and took a sharp intake of breath. "Mr McLaren, I think we have a problem with your yacht. The builder is bending the rules – no, breaking the rules. If you remember, to get the right certificates we need to keep the boat under 500gt, and what that means is not that we weigh the boat, but there is a formula which measures the internal useable space and from that they get the calculation of the weight." Luca was understandably worried because he was about to tell his boss 'I told you so'. Donald looked concerned but didn't really understand.
"What do you mean, Luca?" Luca shifted to the edge of the seat and looked straight at Donald. "Because we made the yacht more beamy, we increased internal volume and my fear always was we would struggle to keep her under 500gt. I know the builder said they could fix it cleverly, but what they've done scares me. Look at this video I made when the inspectors were on board."
Luca removed the JVC camcorder from his bag and flipped up the small screen. He pressed the well-worn 'on' button and the screen flickered. He then pressed 'play' and Donald immediately recognised the interior of the yacht. The video showed a corridor in the crew quarters that Donald was familiar with and Luca's Italian accent trickled out. "I should be able to turn left here but there's a panel, fully finished as if it was always supposed to be here. It wasn't here last week. It's not on the GA and behind it is useable space, and I can't believe they've closed it off. They didn't discuss this with me. It's a fake wall. It's false. I can't believe they've done this."
The video then went to static before playing again, date-stamped 24 hours later, with the images clearly from the same space. Donald could see workmen from the yard deconstructing the panel, exposing the void behind. The workmen were laughing and coming into shot with the builder's smirking project manager. "It's all good, Luca. We got the certificate from class. She is under 500gt. Mr Donald should be happy."
Luca could be heard saying curtly, "We'll see about that." The video again went static. Donald leant back in his seat and grinned. "We got the certificate. What's your problem, Luca?" "The certificate," said Luca, "is based on a lie, sir. And if the certificate is false because the builder tricked the inspector, how many times have they lied to us, tricked us, bent the rules?" Donald's grin disappeared. Instead, he felt that pang in the pit of his stomach that told him all was not well. He felt out of his depth and out of control, as he had done several times on this project, and those to whom he had entrusted his dreams were beginning to let him down – if they hadn't already. Not Luca, not Nigel, his broker, but the 'dream' builders. Was there no limit to their subterfuge, rule-bending and downright fakery?
Donald should have known better. You pay cheap, you get cheap. The warning signs had been there. Everything had seemed too easy. The presentation, the sales pitch had been too slick and, most importantly, they had no provenance. This was their first yacht build. "What a mad fool I am!" exclaimed Donald, his hands cradling the top of his skull. Then the steel returned. "Luca, it's time for Nigel to earn his crust as a broker. This nonsense has got to stop. Nigel has got to get in there and read them the riot act. I want this build looked at from top to bottom. I want every measurement checked, every certificate double-checked."
---
Click here to become part of The Superyacht Group community, and join us in our mission to make this industry accessible to all, and prosperous for the long-term. We are offering access to the superyacht industry's most comprehensive and longstanding archive of business-critical information, as well as a comprehensive, real-time superyacht fleet database, for just £10 per month, because we are One Industry with One Mission. Sign up here.
Related news