This is the first truth that your tongue was guilty of...
While stakeholders conspire, Donald confronts…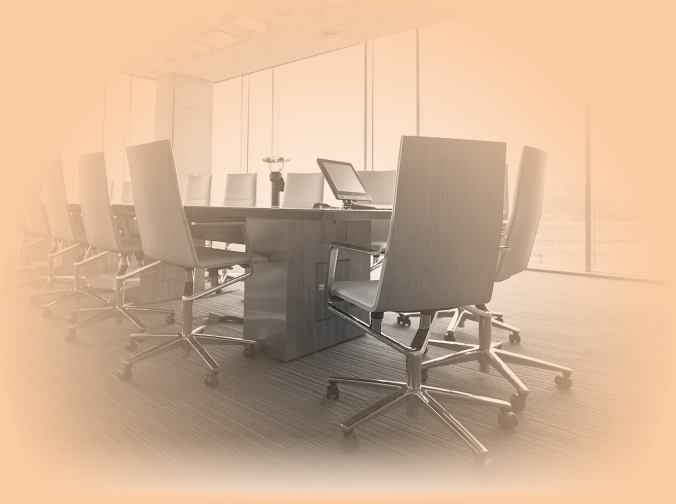 At the last minute, the venue for the meeting had been changed. It had been due to start to 11 am, but by 11.05 Donald had not shown up. Apart from Luca, everyone in the room was edgy. Donald hardly ever held meetings in connection with the construction of his yacht. He occasionally visited the shipyard, and on the rare occasion when he did call a meeting, it was always a precisely timed affair with an agenda that had been circulated and notified well in advance. Everyone had to be on time; if you were late to a meeting you were excluded, if you rambled off topic you were shut down.
But on this occasion there was nothing. No agenda, not even a hint as to why Donald wanted the meeting. Originally, it was to be held at Donald's office in Chelsea, but late the previous night everyone had received a message explaining that a meeting room had been booked at the Copthorne Hotel at Stamford Bridge, home of Donald's beloved Chelsea Football Club. There was coffee, deflated croissants and depressingly unattractive Danish pastries, each flat with a dollop of deep red or bright orange sugary goo that barely passed for jam. There were three white plastic insulated jugs that held coffee that was as nasty as the grotesque swirl design of the jugs themselves. In the room with Luca was the president of the interior outfitter, the interiors project manager and the red-trousered man. They were seated around an oval light oak conference table – all except Luca. They were agitated – all except Luca.
"Where is Mr McLaren?" asked the president, becoming visibly flustered. He pounded the table. "We are busy people. Doesn't he know who I am?" The red-trousered man tried to defuse the growing tension, but to no avail. The president piped up again. "He has no class. New money. He thinks he can snap his fingers …" Luca was looking out of the window. He calmly but deliberately turned to face the assembled company. Putting his index finger to his pursed lips he quietened the tension then spoke with the authority that comes from being a captain and not a cabinet maker. "Without my boss, there would be no yacht being built …" Luca was cut off by the president. "You see the watch on your wrist? Your pretty car? Luca, do you know why we pay money to an owner's captain?" Luca retorted with the confidence of someone who knew that the scorpion was about to be stung.
"To make life a little easier for me because Mr McLaren doesn't pay me enough?" The president chuckled. "Silly boy, it is for you to make life a little easier for us when some idiot who doesn't know what he's talking about and doesn't know anything about boat-building starts to make little problems for us. You are our ambassador and that means you have certain responsibilities."
"You know that's not how it works," responded Luca sharply. "We all pick some cherries from the tree, some of them are sweet and some of them are sour, but we never do anything that would expose any of us to the owners because once that happens the whole system breaks down and no one trusts anyone any more. It's always been that way, so do not push me. I've tried to cover for you but he can see with his own eyes that you are behind schedule. And don't even get me started on the quality." The red-trousered man, sensing Donald might walk into an almighty conflagration, again tried to calm things down. He was a fixer. He fixed things. That's what brokers do.
"Luca, you need more money? We can find you more money but we have materials and quality issues that require time to fix. But if you are on our backs all the time it's not going to help. We need you to ease up. If you need to shout at us, if you need your lawyers to write strong threatening letters, do it, but know this: nothing will change and you will make sure that we are allowed to finish the job and, if there are any problems, we will sort that out later as a warranty issue." The president interjected, "Luca, let's not fall out over this. We've known each other for years and you understand how we operate. You help me and I help you; it's like a marriage." "Only it's not like a marriage, is it?" said Luca. "You are something else, but I'm too polite." Once again, the red-trousered man put on his imaginary United Nations blue helmet. "Gentlemen …" But before he could finish his sentence the door to the conference room opened sharply and there stood Donald, grinning broadly. He thrust his hand out to the president and slapped the red-trousered man on his back.
"Gentlemen, we all know why we're here." The men from the interior fit-out company threw a look at Luca. "Luca, what is Mr McLaren saying?" Donald raised his hand to stop Luca speaking. "Now, gentlemen, I expected, and was promised, that my yacht would be delivered on time. I am told your work is holding up the project so don't look to Luca to bail you out. I know all about his meetings with you, the money and the Audemars Piguet watch, about which, I will say, the conduct of everyone in this room deeply troubles me. Luca and I have spoken. I now need you to deliver. I now ask for – no, demand – the truth." There was stunned silence. It seemed the stingers had been stung.
---
Click here to become part of The Superyacht Group community, and join us in our mission to make this industry accessible to all, and prosperous for the long-term. We are offering access to the superyacht industry's most comprehensive and longstanding archive of business-critical information, as well as a comprehensive, real-time superyacht fleet database, for just £10 per month, because we are One Industry with One Mission. Sign up here.
Related news