Unmanaged risk
The Perception Problem is upon us, argues PYA CEO Christophe Bourillon, and the superyacht industry runs the risk of becoming a global pariah…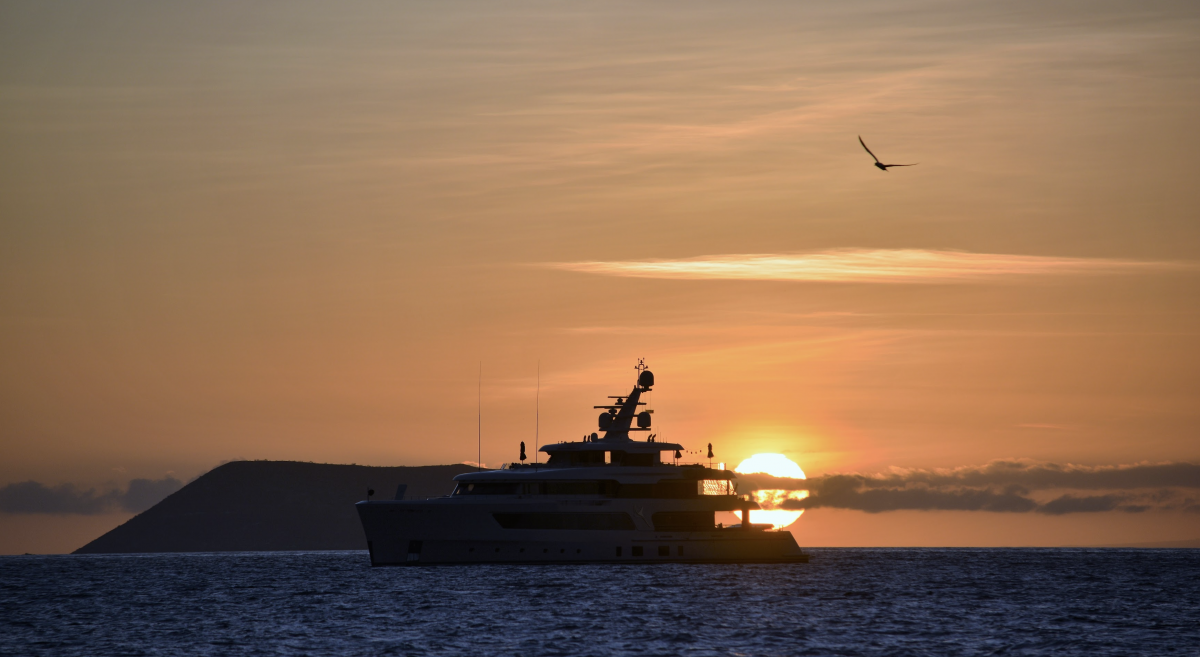 Christophe Bourillon, with 30 years of experience in senior management, public affairs, and crisis communication at the national and international levels, has founded and led various industry associations, such as Wind Europe. He has also driven other organisations through major transformations, including the World Nuclear Association, the European Biofuels Association and the World Federation of Science Journalists.
He has managed government relations campaigns for the oil and gas, nuclear, and other industries. As an accredited expert to the United Nations, he participated in the negotiations of the UN Convention on Climate Change for more than 15 years. Currently, Christophe serves as the CEO of the Professional Yachting Association (PYA).
In this two-part opinion piece, he shares his thoughts with SuperyachtNews on the unmanaged risk that the superyacht industry faces in the court of public opinion.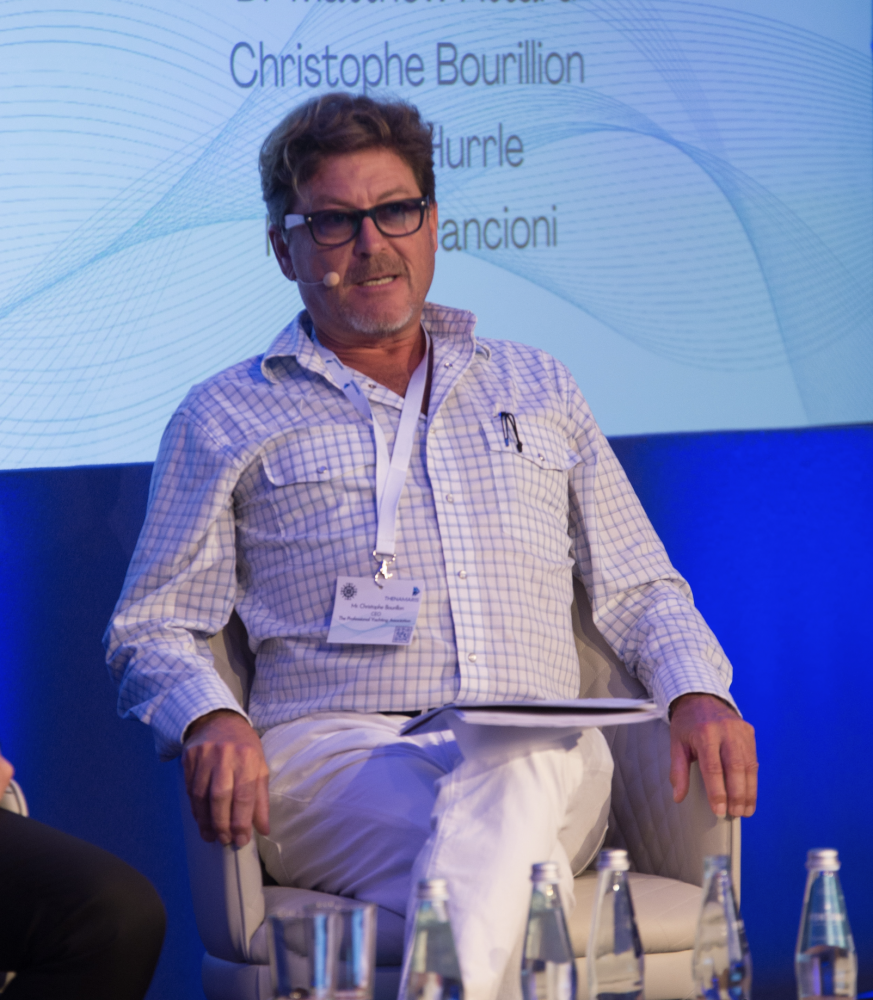 "Ban Superyachts!" is what Elodie from Extinction Rebellion shouted to the audience at The Superyacht Forum held in Amsterdam in November 2022. This was a first at a yachting conference and it took many insiders by surprise. In my view, this event is not isolated but rather the beginning of a trend marked by more frequent and intense protests. These protests serve as a stark warning to the superyacht industry.
Historically, the yachting industry, despite its ostentatious presentation, has operated discreetly and remained largely unknown to the general public. Just a few years ago, if you had asked someone on the street about superyachts, they might have associated them with James Bond movies and not much more.
However, since early 2022, the seizure of yachts owned by Russian oligarchs has thrust our industry into the mainstream media spotlight, making headlines from CNN to the Financial Times (ref. 1). In 2023, public demonstrations against superyachts have increased in various marinas, both in terms of numbers and the variety of activities. Earlier demonstrations featured banners displayed against the backdrop of yachts in Antibes (ref. 2) or at the Cannes Film Festival (ref. 3). More recently, activists in Ibiza took direct action, spray-painting a yacht.
These events are carefully staged to maximise their impact from a communications perspective. For example, the Ibiza event involved only three individuals: two spraying the vessel and holding a banner, and the third person filming the entire event with a smartphone. The video quickly went viral on social media and received extensive coverage in the global mainstream media, including CNN (ref. 4).
Yachts are now symbolic to many activists and groups advocating for accountability. We cannot ignore the fact that our industry now faces public scrutiny.
Indeed, mainstream media outlets that were previously just reporting on anti-yacht demonstrations are now expressing predominantly negative opinions and analyses about superyachts. In April 2023, The New York Times famously declared, "We need to tax and shame them (superyachts) out of existence" (ref. 5).
Anticipating more demonstrations
The yachting industry has now become a highly public and contentious sector. I believe that actions against yachts will continue to escalate in frequency and sophistication. Drawing from my experience in other industries like coal, oil and gas, and nuclear, I wouldn't be surprised to see anti-yacht activities evolve from peaceful demonstrations to more direct and intense actions. Activists may start boarding yachts and chaining themselves to railings, reminiscent of environmental NGOs occupying oil rigs in the North Sea two decades ago (ref. 6).
Other potential actions could involve blockades at shipyards, similar to those seen at coal power plants or nuclear power stations in France. There's also the unsettling prospect of direct actions taken by an NGO claiming to be a "self-appointed policing organisation". They operate vessels with aggressive tactics to disrupt maritime-related activities and engage in direct confrontation. They have even reported ramming ships and claim to have sunk several (ref. 7). It's crucial that we prevent their attention from turning to superyachts.
Changing activist tactics
In the past, environmental NGOs had well-defined structures and hierarchies with public visibility, headquarters and office addresses, similar to companies and other public organisations. Their modus operandi was somewhat predictable.
However, today we witness an evolution in how activists operate. A small number of individuals, not necessarily affiliated with existing organisations but sharing common beliefs, act in the name of said organisations. This approach ensures maximum media coverage and introduces an element of unpredictability.
For instance, the individuals who spray-painted the yacht in Ibiza are members of Futuro Vegetal, a small local Spanish organisation aimed at ending local government livestock subsidies (ref. 8). They associated their action with Extinction Rebellion, an international movement with no rigid hierarchical structure. Extinction Rebellion operates in a decentralized model with 'cells'. However, any action undertaken under the Extinction Rebellion banner guarantees maximum media coverage.
Yachts as vulnerable targets
In this new environment, yachts are vulnerable targets. Superyachts weren't the initial focus of these groups; three years ago, they were targeting private jets. However, private jets are typically found in airports, behind security fences and other measures ensuring their security. After the events of 9/11, airport security became significantly stringent, with any perimeter breaches dealt with severely.
In contrast, most marinas remain relatively open, allowing easy access to yachts. Their main protection often comes down to a 'Private – no boarding' sign.
CEOs of power plants and senior managers in mainstream industries are trained in handling the media and deploying crisis communication plans in the event of NGO public activity. I doubt any yacht captain has ever received media training. However, it is essential that they do, and every yacht should have a crisis communication plan in place to guide behaviour and procedures in the event of a vessel being boarded.
Until then, superyachts will remain attractive and docile targets for activists. At this stage, our only hope is that the next target won't be 'my marina' or 'my yacht'. We can anticipate more demonstrations during upcoming major yachting industry events, where increased security measures will be crucial.
The current situation
These actions, along with their extensive global media coverage, have positioned the yachting industry as a controversial one in the eyes of the public, comparable to the oil and gas, nuclear and tobacco industries. Until a couple of years ago, the public had little to no opinion about superyachts. Now, many perceive them as unacceptable polluting toys enjoyed by a handful of super-rich individuals.
This crisis is unprecedented in the superyacht sector and places us at risk of public opinion turning vehemently against superyachts. Such a shift could dissuade those who can afford to purchase a superyacht from doing so, ultimately leading to a fatal decline in our sector.
The reaction of the yachting industry
One of the first anti-yacht demonstrations occurred a year ago in Antibes, where a few activists blocked a quayside in Port Vauban and displayed a banner protesting what they considered ultra-rich 'climate criminals'. In the days following this incident, I asked colleagues in the yachting industry on the French Riviera for their thoughts. The majority regarded it as an isolated event best ignored.
Even today, some well-informed individuals in our industry dismiss anti-yachting activities and sentiments. However, as an industry, we can no longer afford to ignore these issues and requests for public accountability. However, I contest that we must collectively justify our existence.
As we look ahead to The Superyacht Forum 2023, it is vital to take stock of the lessons learnt in the year since the wake-up call that was Extinction Rebellion. In the second part of this piece, Bourillon looks at the steps that have been made to address the issues outlined, and where the industry must step up its efforts.
References
Ref 1: https://twitter.com/FinancialTimes/status/1499487298433523717
Ref 2 : https://www.ouest-france.fr/economie/climat-des-militants-d-attac-bloquent-le-quai-des-milliardaires-avec-ses-super-yachts-a-antibes-6de9053a-3c25-11ed-aedd-505ee6f85a72
Ref 3 : https://www.francebleu.fr/infos/societe/festival-de-cannes-attac-denonce-le-mode-de-vie-des-ultra-riches-7743500
Ref. 4: https://edition.cnn.com/2023/07/17/europe/activists-vandalize-yacht-ibiza-climate-intl/index.html
Ref. 5: https://www.nytimes.com/2023/04/10/opinion/superyachts-private-plane-climate-change.html
Ref. 6: https://www.greenpeace.org/international/story/58080/greenpeace-activists-have-occupied-a-shell-platform-heading-for-a-major-oil-and-gas-field/
Ref. 7: https://en.wikipedia.org/wiki/Sea_Shepherd_Conservation_Society
Ref. 8: https://futurovegetal.org
---
Click here to become part of The Superyacht Group community, and join us in our mission to make this industry accessible to all, and prosperous for the long-term. We are offering access to the superyacht industry's most comprehensive and longstanding archive of business-critical information, as well as a comprehensive, real-time superyacht fleet database, for just £10 per month, because we are One Industry with One Mission. Sign up here.
Related news