On the closing day of The Superyacht Forum 2018, held from 12-14 November in Amsterdam, two of the superyacht industry's leading shipyard CEOs, both of whom have only relatively recently joined the market, will regale delegates with what they perceive to be the good, the bad and the ugly of the superyacht business and highlight what can be done in order to improve the superyacht customer journey. Both Anthony Sheriff, executive chairman of Princess Yachts, and Alberto Galassi, CEO of the Ferretti Group, have vast amounts of experience running international businesses and, having now been in the market for two and five successful years respectively, they will share what they have learned in a keynote session entitled "The CEO Debate".
Neither Sheriff nor Galassi began their careers in superyachting. Prior to joining Princess Yachts in 2016, Sheriff had worked as the managing director of McLaren Automotive for 13 years, his role primarily was to oversee and manage the process of developing McLaren into a profitable road car business. Sheriff oversaw the launch of McLaren's first road vehicle, the MP4-12C, which was met with widespread critical acclaim and a number of awards. During his time at McLaren, the British automotive stalwart was also awarded the Walpole award for the "Best British Luxury Brand" in 2011.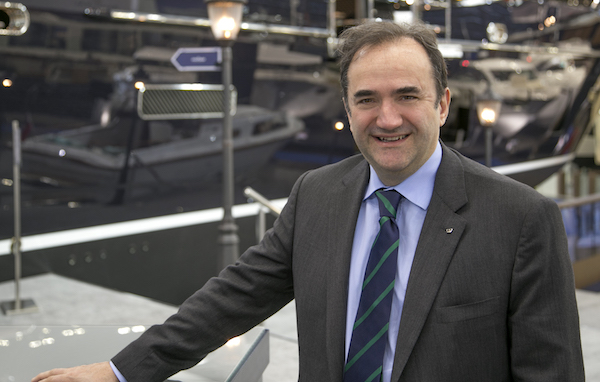 Antony Sheriff, executive chairman of Princess Yachts
Since Sheriff joining Princess Yachts in 2016, the British superyacht builder has announced a record-breaking year 2017, with a robust return to profitability and advanced orders worth more than $1 billion. Financial results for 2017 showed a record turnover of £274.4 million, Princess has further expanded by employing more than 500 additional staff in order to cater for the increased demand.
Galassi on the other hand has experience not only as a leader of industry, but also as a superyacht owner himself, both of which have had a profoundly positive effect on the present and future of Ferretti Group's various businesses. Ferretti Group, which is comprised of Ferretti Yachts, Pershing, Itama, Riva, Mochi Craft, CRN and Custom Line, struggled, as with so many other businesses, in light of the global financial crisis. It wasn't until the business was bought by Weichai Group in 2012 and Galassi was introduced as CEO in 2014 that the business began to turn around.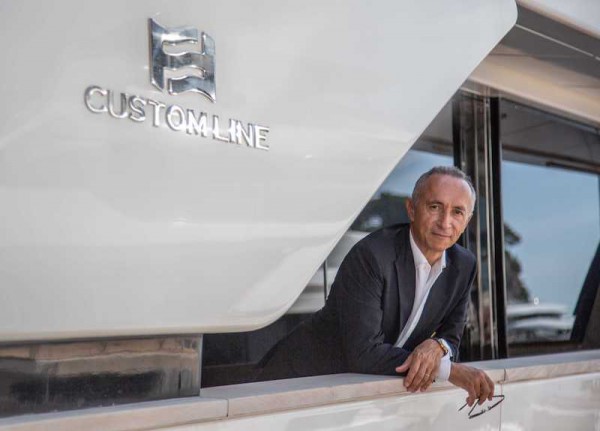 Alberto Galassi, CEO of Ferretti Group
Since Galassi joined Ferretti Group, the business has invested a staggering €153.5 million in research and development, around 30 per cent of which was dedicated to the development of new designs. In the next three years, from 2019-2021, Ferretti Group will develop a further 13 projects over 30m, compared to the eight developed over the previous three years. In the first months of 2018, the group achieved a production value of €420 million, which represents a 22 per cent increase on the previous year. As the proud owner of a Navetta 33 and having experienced the superyacht market from the owner's perspective, Galassi is uniquely placed to explore the many ways in which the yachting market can improve.
As well as being impressive individually, Sheriff and Galassi are old friends and are therefore well placed to offer candid and often entertaining insights into the superyacht world. While the superyacht new build market has continued to consolidate, both Princess Yachts and Ferretti Group's various brands have not only survived, but have once again began to thrive, this is not a session to miss.
If you wish to join the debate, click here to register your place at The Superyacht Forum 2018.
Profile links
Custom Line SpA (Ferretti Group)
---
If you like reading our Editors' premium quality journalism on SuperyachtNews.com, you'll love their amazing and insightful opinions and comments in The Superyacht Report. If you've never read it, click here to request a sample copy - it's 'A Report Worth Reading'. If you know how good it is, click here to subscribe - it's 'A Report Worth Paying For'.