---
The Superyacht Group is bringing together the leading minds of superyacht design for an out-of-this-world edition of The Superyacht Design Forum… The year 2020 signals the start of a new era for any industry wishing to retain a forward-thinking approach to their business and so attract the next generation of customers.
The Superyacht Design Forum, 12-14 May 2020, will cover air, land and sea, and consider our industry's impact on – and use of – the three core components of the Earth. Think of this event as the 'Big Bang' of our universe leading to the formation of 'Planet Superyacht'.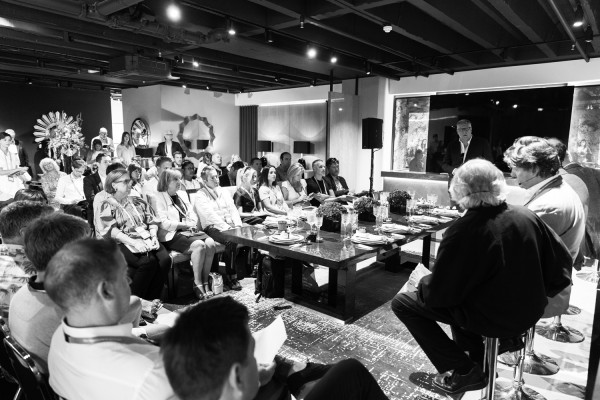 The future is not as we know it, so we must strip back our product to its meta materials and core components in order to identify the building blocks designers of tomorrow are taking to ensure a safe, sustainable and memorable voyage through 2020 and beyond!
It is not our intention for The Superyacht Design Forum 2020 (TSDF 2020) to become two days of sustainable speeches, but as we follow an emerging 'back-to-nature' theme, it's important to kick-start discussions about how our industry is using the Earth's resources differently when considering the increasingly ethical future for superyacht design.
Our host venue, Design Centre Chelsea Harbour, has an architectural space of breath-taking scale not found anywhere else in London. At 10,000 square feet, every aspect has been thought out to create a spectacular setting and provide the perfect environment for The Superyacht Design Forum.
Click here if you would like to register your interest in attending The Superyacht Design Forum 2020.
Follow and tag us:
Instagram: @thesuperyachtforum
Twitter: @SuperyachtForum
#TheSuperyachtDesignForum #PlanetSuperyacht