---
In 2018, following overwhelming feedback, we brought back The Superyacht Design Forum (formerly SuperyachtDESIGN Week) to London, with a new two-day format and a new name. This year, the event was hosted on the 25 & 26 June 2019 with our co-host Design Centre, Chelsea Harbour. With their diverse mix of cool and luxurious showrooms, coupled with some new interactive spaces, we delivered an event that inspired, informed, and ultimately encouraged innovation and next-generation thinking.

The Superyacht Design Forum 2019 sat in the calendar between the summer season magnets of Royal Ascot and Wimbledon Tennis Championships and adjacent with Masterpiece 2019, one of the world's most exclusive Art and antique events, each one attracting UHNWI clients from around the world.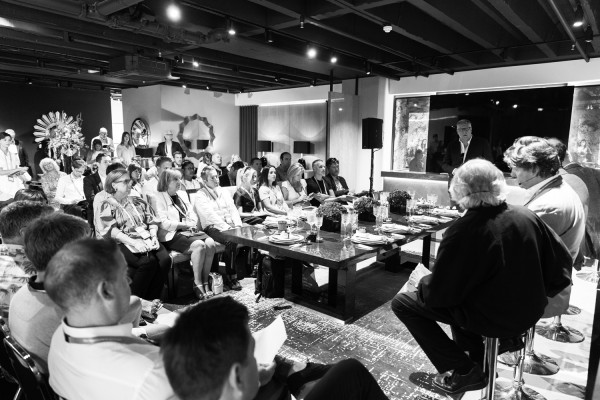 The Superyacht Design Forum provides anyone in the superyacht design world with a unique opportunity to explore new thinking, share smarter solutions, create ideas that are fresh and inspiring and generate energy that will drive the future of superyachts.
The event seeks to better understand the way our future customers' experience, enjoy and explore their lifestyles on the ocean. This is not a Forum full of long talks and listening, but a completely immersive experience, with interactive concepts, wacky workshops, fish bowl chats, firesides, round tables, drink tanks and tea talks, all designed to encourage everyone attending to share their ideas, opinions and solutions to creating a next-generation superyacht.
Click here if you would like to register your interest in attending The Superyacht Design Forum 2020.
Follow and tag us:
Instagram: @thesuperyachtforum
Twitter: @SuperyachtForum
#TheSuperyachtDesignForum #AnExternalPerspective