Can teak remain a part of a sustainable industry?
Richard Strauss, CEO of Teakdecking Systems (TDS), discusses the contentious issue of teak supply and the changing attitudes towards its use…
Over the past 40 years, the marine industry has evolved dramatically, and Richard Strauss, CEO of Teakdecking Systems (TDS), has been at the coal face. Throughout his varied career, one constant has remained: teak. The 'king of woods' has always been integral to shipbuilding but with increasing concerns about its sourcing and supply, the future of teak in the superyacht industry is uncertain.
While alternatives may exist, the superyacht industry is undeniably attached to Burmese old-growth teak. Its aesthetics and longevity represent a visceral part of the luxury experience. When the shoes are off, it is the most direct point of contact most owners and crew have with their yachts. The long lines of unbroken golden hue that grace almost all designs are inextricably linked to classic yacht design.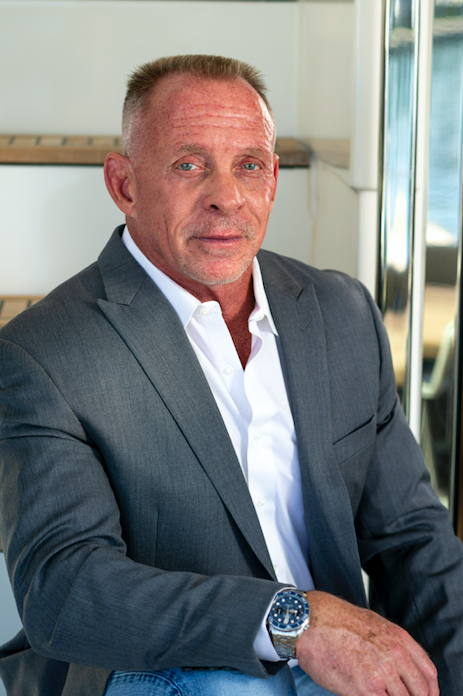 Richard Strauss, CEO of Teakdecking Systems (TDS)
But the status quo cannot continue. Teak's high demand has led to deforestation and illegal logging in Myanmar, contributing to environmental degradation, human rights abuses, and reputational damage for companies associated with the trade. In 2021, the Council of the European Union announced new sanctions against Myanmar's military regime, targeting its timber exports. The Environmental Investigation Agency (EIA) applauded the move, noting that the marine sector has been a major driver of illegal teak logging in Myanmar.
While not all of the logging operations are highly destructive, with a significant proportion coming from traditionally harvested regions integral to the economy of Myanmar. However, the profits of its exploitation are irrevocably linked to the military Junta. Nuances aside, Burmese old-growth teak is unsustainable, has a limited supply, and raises significant ethical concerns.
"We have seen the end of the runway coming for some time," says Strauss, who goes on to explain that Teakdecking Systems has been exploring alternative sources of teak and modified wood options for over 10 years.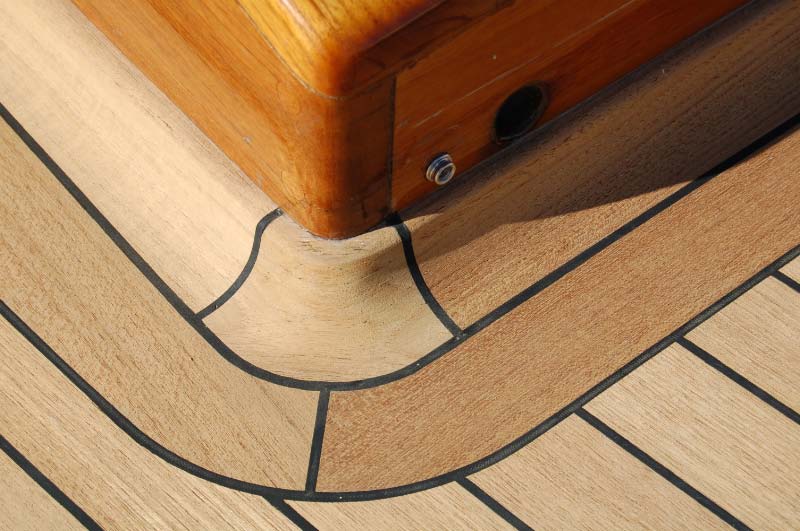 Plantation teak is one option, offering a more sustainable and potentially suitable alternative, albeit with some compromises in quality and appearance. Younger teak trees (20-25 years old) usually yield lower-quality timber compared to older trees. The higher-quality teak wood, which is denser, richer in colour, and contains more natural oils, is typically harvested from trees that are 40-50 years old or older.
Even with a pivot to plantation teak, is there enough supply to sustainably continue to use teak as a material in superyacht construction?
"Teak is growing all over the world, which is something that I think is lost in the discourse. We are sourcing teak from a lot of plantations, and to answer the question directly, yes. I believe that there are going to be enough resources. We, as an industry, just have to be smarter about how we use it."
This approach, Strauss explains, will require educating clients and the wider industry about the benefits of alternative materials and embracing a more diverse selection of wood options. As he puts it, "When you walk into a luxury house or other property, there is not a monoculture of wood. We need to think like this in the superyacht industry."
Teak lasts a long time, and if treated well can last a generation. Part of the sustainability of its future will come down to effective management of the resources already in use, as Strauss explains "We are proud of what we do at TDS. We consult on various projects where a client wants to replace everything. Obviously, there are some areas, such as the swim platform, or the sun deck, that see a lot of wear. However, we have no issue telling them that there are many others that simply do not need replacing, protected walkways may have another 5 or 6 years at a minimum. We try to recycle, and reuse as much as possible."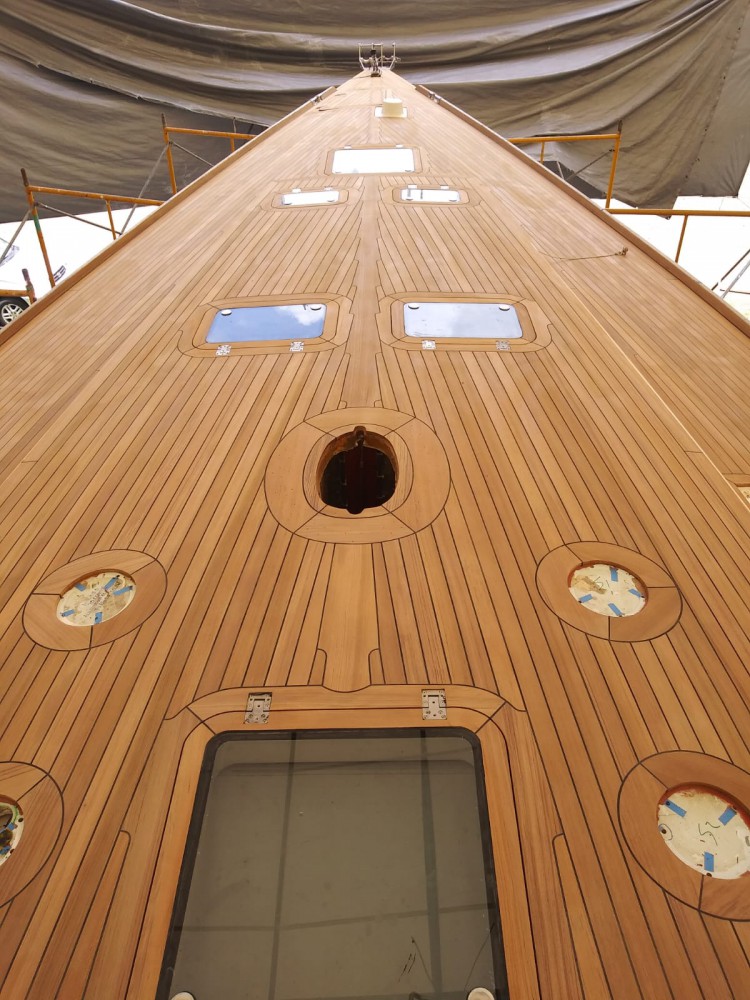 The commercial pressure to supply high volumes of old-growth teak still exists, and it will take a collective approach from the industry to shift the status quo to a more sustainable solution. "The ultra-wealthy want what they want," continues Strauss. "But there is a finite supply."
"Ultimately, if they really want these materials, and they are not available in Europe, they may outfit their yachts to the point of laying the deck and then take their vessels somewhere for a more relaxed import regulation. This is the reality. To preserve these forests and supply, we can't allow that to happen, and a big part of this is education on alternatives and presenting a more varied and sustainable solution."
"Educating the clients, and the wider industry is vital. Green, or laminated, teak has come a long way. We have test panels in a wide range of scenarios for many years to look at the performance, all dated and documented, and the results are encouraging."
One positive development highlighted by Strauss has been the increasing interest from yacht owners, representatives, and shipyards in understanding teak supply chains and exploring alternative solutions. "We have seen a real shift. In my 40 years in the industry, I have seen it. It was especially noticeable last year at METS."
"We were having detailed conversations with owners and decision-makers about the minute details of teak supply chains and alternative solutions. That was something, especially on the client side, that was not happening even a few years ago." This shift in perspective may signal a turning point for the industry, as it moves toward a more sustainable future for teak.
While the beautiful, continuous lines of old-growth teak may be unsustainable, there is hope that the industry will adapt and find new ways to incorporate this iconic wood into superyacht design. By embracing a diverse range of materials and educating clients about sustainable options, the superyacht industry may reach a more viable, if varied new normal.
Profile links
---
Click here to become part of The Superyacht Group community, and join us in our mission to make this industry accessible to all, and prosperous for the long-term. We are offering access to the superyacht industry's most comprehensive and longstanding archive of business-critical information, as well as a comprehensive, real-time superyacht fleet database, for just £10 per month, because we are One Industry with One Mission. Sign up here.
Related news