The case of Masters vs USA
Further details have emerged concerning the indictment of Richard Masters…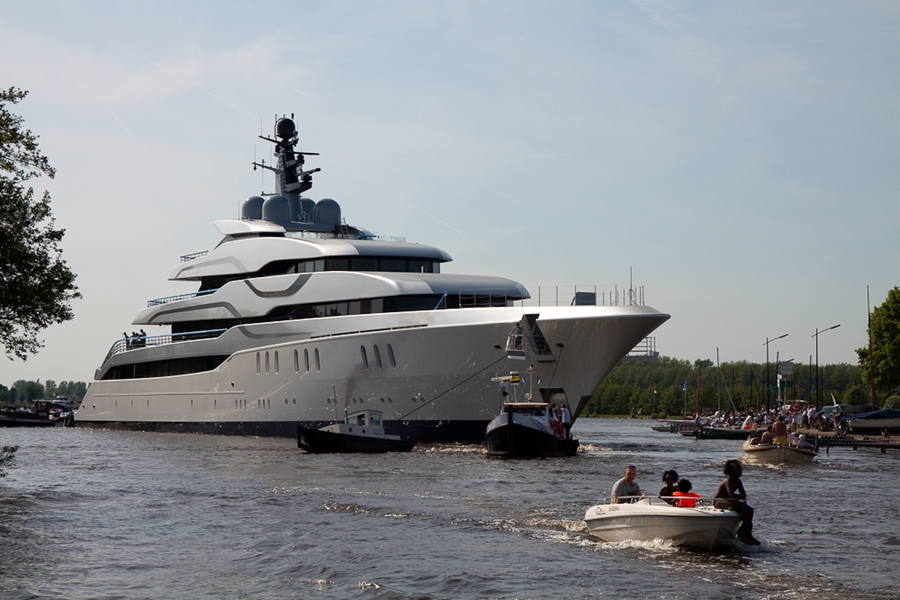 Richard Masters, a well-known industry figure, has been indicted by a grand jury in the United States of America on charges of conspiracy to defraud the country and to commit offences against it. The indictment accuses Masters of facilitating the operation of the 77m Tango, which is owned by a sanctioned Russian national and head of a Russian conglomerate. It is worth noting that the owner of the vessel was sanctioned by the US government in 2018, four years prior to the official invasion of Ukraine. In a far from modest attempt to hide the vessel, the management company re-named the yacht 'Fanta', a more expensive version of the orange-flavoured fizzy drink 'Tango' which is manufactured in Great Britain.
According to the indictment letter, Masters and others used shell corporations and intermediaries to obfuscate the ownership of Tango and its connection to U.S. dollar transactions and U.S. businesses. The accused individuals are alleged to have made false statements to U.S. banks processing U.S. dollar transactions for Tango and to have used third-party intermediaries to make U.S. dollar payments for Tango under false names and false terms.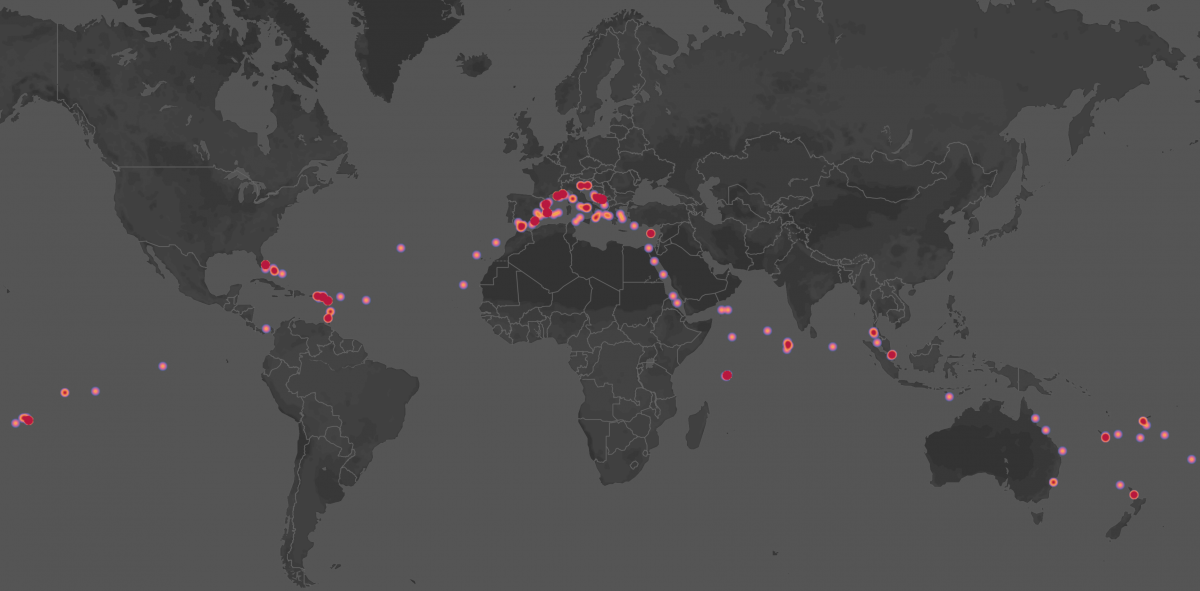 Migration of Tango (2015-2021)
The indictment states that the Masters and others enabled the Russian national to evade OFAC's regulations and reporting requirements, which meant that U.S. financial institutions were processing transactions for Tango, and allowing U.S. companies to provide goods and services to the sanctioned individual and his asset. According to the indictment, the yacht continued to operate with the full array of services and luxury goods available to it, supported by hundreds of thousands of dollars of illegally-obtained U.S. services and U.S. financial transactions.
On or about the following dates, an individual who has been given the name 'Co-Conspirator 2', on behalf of Tango, paid invoices to an American Internet Service Provider, with many of the payments referencing "Fanta". In a recent press release, the following invoices were highlighted.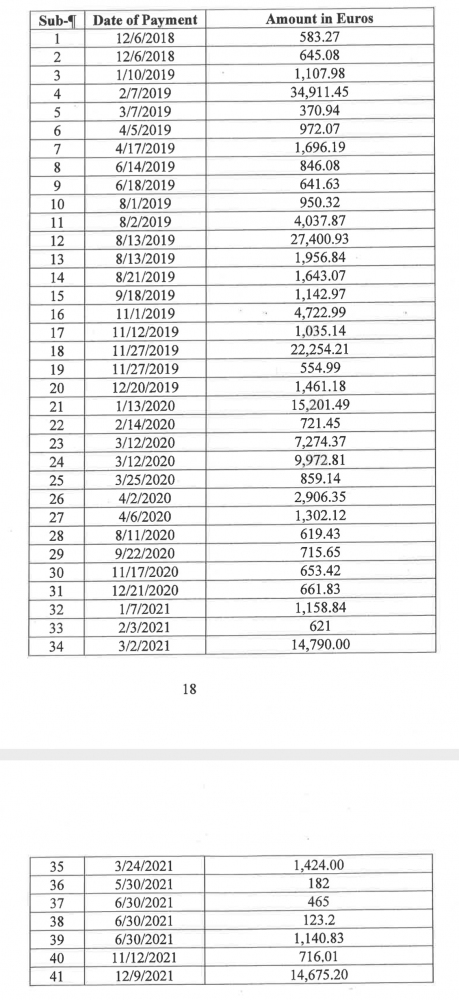 This indictment is a reminder of the importance of compliance with U.S. sanctions and regulations, particularly for businesses operating in the luxury yacht industry. The use of shell corporations and intermediaries to obscure ownership and transactions can have serious legal consequences, as demonstrated in this case. Businesses should ensure that they have robust compliance programs in place and are vigilant in their due diligence processes to avoid any association with sanctioned individuals or entities.
Despite the designation and increased scrutiny from US financial institutions, the owner of the vessel and his agents used shell companies, intermediaries, and false information to conceal the true ownership of Tango. Shell corporations have been widely used by businesses and individuals for various purposes, including tax planning, asset protection, and, in some cases, to evade sanctions.
In this case, emails and other documents reveal the intricate web of shell corporations and wire transfers that co-conspirators used to hide the ownership and control the vessel. One co-conspirator even sent an email suggesting that the owners 'indirect' interest in 'Entity 2' (a Panamanian foundation) could be used to evade sanctions. Another co-conspirator represented that the ownership structure of Tango had changed to a shell corporation, 'Entity 5' (a Russian corporation), which was allegedly owned by a Russian national.
The indictment of Richard Masters serves as a cautionary tale for individuals and businesses operating in the U.S. and around the world. As well as being accused of conspiracy to defraud the United States, Masters has also been accused of money laundering, as a result of the intense investigation
On or about December 22, 2020, one of the Co-Conspirators wired $39,340 to a five­ star water villa resort in the Maldives for the benefit of Tango guests, including the sanctioned individual. The bank reference used the name of another Co-Conspirator as opposed to referencing Tango, which transited through a U.S. correspondent bank. In a recent press release, the following has been indicated as proof of Money Laundering, in violation of Title 18, United States Code, Section 1956(a)(2)(A))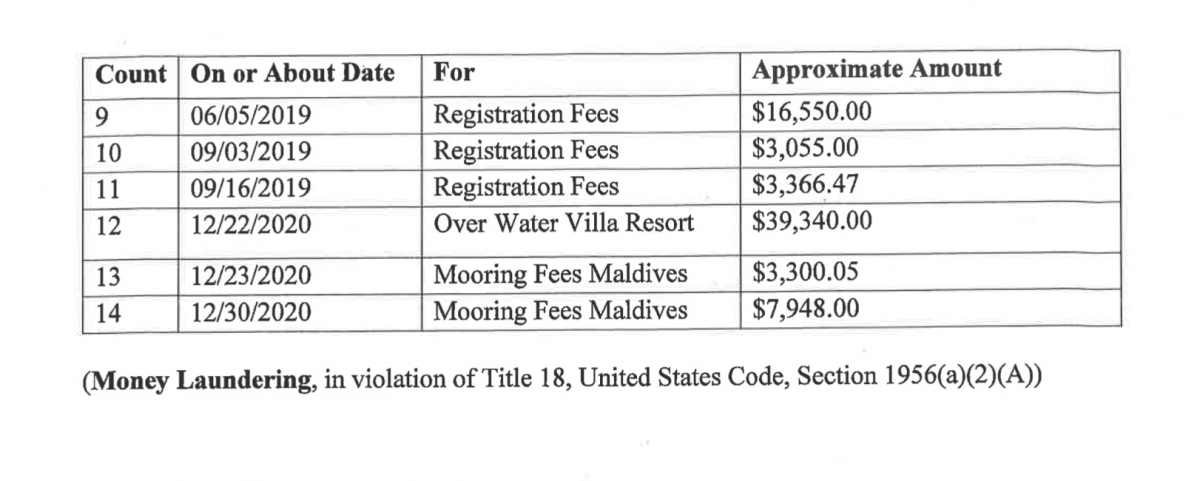 The use of shell corporations and wire transfers was not limited to hiding ownership. The co-conspirators also used false names for Tango in business transactions, instructing staff and crew to use the term "Fanta" instead of Tango. An email from a co-conspirator to a UK insurance company instructed that there should be "no mention of 'Tango'" and that the reference should read "Fanta".
The abuse of shell corporations for illegal purposes is a concerning issue. It highlights the need for better regulation and enforcement to prevent such abuses and to hold accountable those who engage in such activities. Additionally, the use of false names and wire transfers adds another layer of complexity and secrecy that makes it difficult to detect and trace illegal activities.
While shell corporations can be useful for legitimate purposes, their potential for abuse highlights the importance of increased scrutiny and regulation. The use of false names and wire transfers further complicates the problem and highlights the need for a comprehensive approach to address this issue. It is crucial for law enforcement agencies, regulators, and businesses to work together to detect and prevent the illegal use of shell corporations and to promote transparency and accountability in the business world.
---
Click here to become part of The Superyacht Group community, and join us in our mission to make this industry accessible to all, and prosperous for the long-term. We are offering access to the superyacht industry's most comprehensive and longstanding archive of business-critical information, as well as a comprehensive, real-time superyacht fleet database, for just £10 per month, because we are One Industry with One Mission. Sign up here.
Related news