Can the industry print a better future?
3D printing could be the antidote that shipyards are looking for to enhance sustainability credentials…
Traditional boat manufacturing is labour intensive and grapples with design constraints, long production cycles and waste challenges. As size and design complexity continue to increase in an industry where sustainability is paramount, new solutions must come to the fore. One such compelling answer is already churning away in the shadows: the ongoing development of additive manufacturing, widely known as 3D printing.

Its application isn't new to maritime. The 'world's largest 3D-printed boat' (7.6m) was printed by the University of Maine in 2019 – aptly named 3Dirigio. Italian company Moi Composites then quickly followed in these Guinness world-breaking footsteps as they launched the 'world's first 3D-printed fibreglass boat' (6.5m) at the 2020 Genoa Boat Show, using their patented continuous fibre manufacturing (CFM) process. Fast forward to March this year, the 'world's first 3D printed superyacht' hit the drawing board ­– the 88m concept Pegasus – was unveiled by designer Jozeph Forakis. Not only did he design it to operate with zero emissions, but also the construction was envisaged to address environmental credentials, showcasing how, in comparison to conventional design, the yacht would be printed using less energy and create less waste.

The technology is developing fast, showcased by other sectors such as healthcare and aviation ahead of the game. While yacht designers have let their imaginations run wild for a while in these realms, other stakeholders are now printing components and some even entire, albeit small, hulls – boasting improved environmental credentials in the process. As the industry consistently searches for technological innovation to reduce its significant footprint, could this be the answer for the next generation of superyachts?

Early adopters have long leveraged it to create intricate prototypes and validate ideas. As co-creative director of the design house Vripack, Bart Bouwhuis proudly shows the latest creation – a model of an interior stair. "We created this 3D model to show us how the light would reflect underneath using various angles and thickness of lighting strips," he explains. Shipyards, such as Feadship, are also using this validation purpose. "Mock-ups allow us to show specific parts of the yacht before being produced in full scale; for example, how an anchor will fall into an anchor pocket," explains the Knowledge and Innovation Department at Feadship. This streamlined approach to the design phase has undoubtedly reduced the resources and time associated with prototyping – so will this translate to the build phase?
Speed is undoubtedly a considerable benefit in this production. Bouwhuis explains: "Compared to a year ago, we have seen an exponential increase in the technology's capabilities. Printing used to be quite slow, but it has significantly improved; some parts used to take us five days, but now this has decreased to just half a day." When it comes to the production of hulls, the Rotterdam-based company Tanaruz Boats prints small leisure boats; their 6.5m flagship, Ozare, is in the harbour in the testing phase and production is expected by March 2024. "We have a fast production time, printing a hull in six to eight days versus six to eight weeks, allowing us to prototype our innovative design quickly and confirm its feasibility," explains Joyce Pont, commercial director of Tanaruz.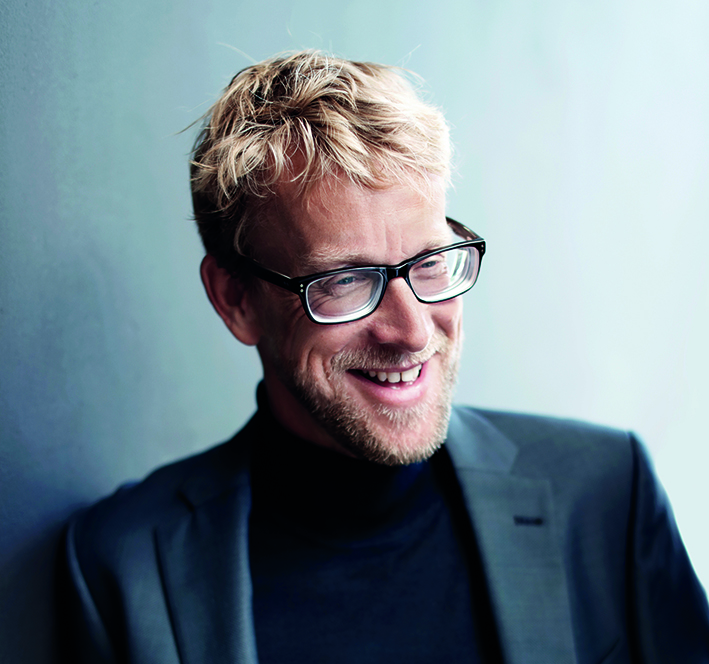 Bart Bouwhuis, co-creative director of Vripack

"Compared to a year ago, we have seen an exponential increase in the technology's capabilities"
Printing objects layer by layer quickly also results in an inherently less wasteful process versus building, and then whittling and carving out to achieve the desired shape. "3D printing is very efficient in contrast to milling machines where you start with a chunk of material and then remove parts piece by piece; therefore, a minimum amount of waste is produced," explains Feadship. "Unlike traditional methods that generate waste, 3D printing enables precise, on-demand production of parts with no wastage," echoes the CEO of Moi Composites, Gabriele Natale.

It also results in smaller production runs and provides the answer to more intricate and complex designs, paving the way toward an era of mass customisation. "All boats are one of a kind; they all have pieces that fit into corners that aren't normal, so instead of trying to find something and cutting it down, we print to fit and we print the exact amount," says Adam Hauck, co-founder of Sea3D.

So what are printed parts made from? The choice of printing materials plays a crucial role in determining its credentials. "Suppliers are coming up with new materials to print with all the time, from recyclable to biodegradable," says McMullen. Vripack is currently using a recycled filament from Recycling Fabrik. They recycle their discarded prints, which are then sent to the German start-up to produce a new roll of filament. Moi Composites print with continuous fibres with thermoset resin using their CFM process. "Our CFM process requires less energy, further contributing to sustainability. Moreover, using lightweight materials positioned optimally and optimising designs can also significantly reduce fuel consumption and emissions," explains Natale.

The technology is opening the door to a more circular manufacturing model. The Dutch boat builder Impacd prints small hulls up to 7m. Marieke de Boer, the CEO, explains: "Our boats are made from recycled plastics and are circular because they can be recycled at the end of life. Research by the Technical University of Delft shows that our boats are 74 per cent more sustainable than traditional boats because of their production process, sustainable material, service and recyclability at the end of lifecycle." Tanaruz also aligns with this circular process, "Not only do we recycle our boats at the end of life, but we also recycle all waste material in our production process," adds Pont.

Another factor that may work to improve credentials is localised production, reducing the shipping of parts. Could printers soon appear on board superyachts? "Hopefully, future innovation in 3D printing opens up the possibility to produce spare parts on board," says Feadship. Hauck adds: "The technology for printing parts as you go is already here; look at the Dutch Navy and NASA – it's what we envision for the future of yachting, but you have to educate the right people with knowledge and training to make it work."

When transitioning into 3D printing entire superyachts, there are still more applications, learning to be done, and boundaries to be pushed with the current printing landscape. "The technology has been around for a while but is slowly coming to light. The industry is still learning. Many people haven't even held or seen a 3D printed part," comments Hauck.

While there are still vital considerations, such as where the energy is coming from when printing, as the technology becomes more widely used and develops, there is potential to utilise it for more sustainable and innovative boat-building processes. It is already showing promise from design, custom components and small hulls. With its ability to significantly reduce lead times, minimise waste and harness better materials, 3D printing is poised to disrupt and reshape the building sector for the better.
Profile links
---
Click here to become part of The Superyacht Group community, and join us in our mission to make this industry accessible to all, and prosperous for the long-term. We are offering access to the superyacht industry's most comprehensive and longstanding archive of business-critical information, as well as a comprehensive, real-time superyacht fleet database, for just £10 per month, because we are One Industry with One Mission. Sign up here.
Related news