Another milestone for REV Ocean
GL Yachtverglasung completes the glazing of REV Ocean's observation lounge…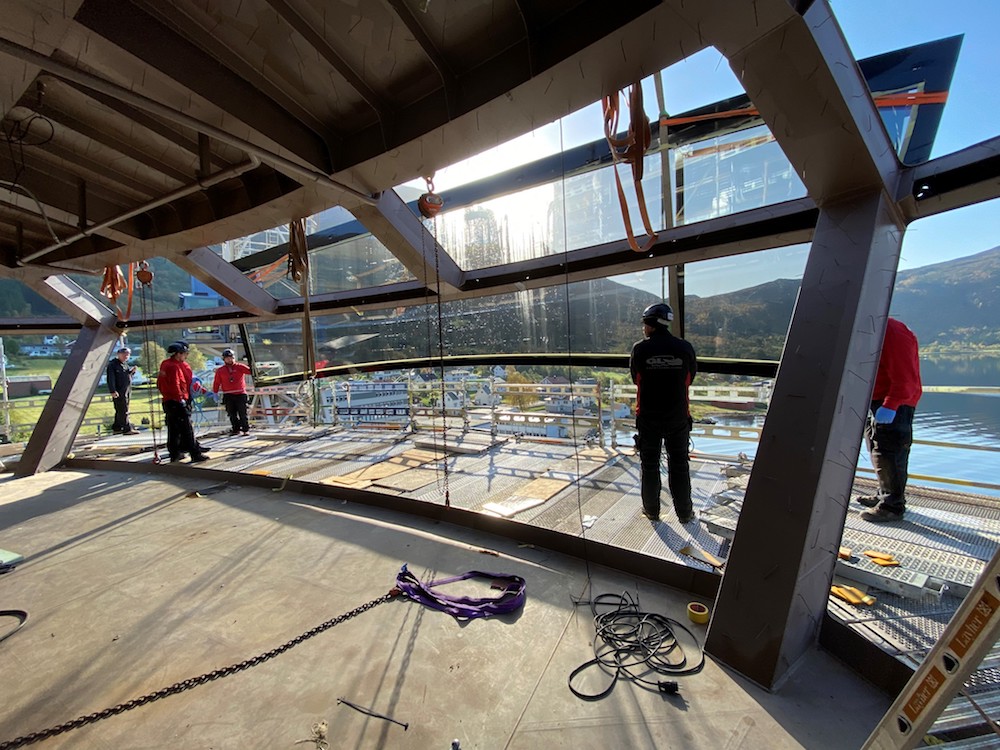 Another milestone in the construction of the REV Ocean project has been completed with GL Yachtverglasung having installed the glazing for the observation deck on 9 October 2020. In addition to 32 straight and curved panes, the curved front pane with a dimension of 11.2m by 2.8m and weight of 4.5 tons is the crowning achievement of this glazing stage, which sits at 27m above the waterline. The panes were installed tied to the ship structure (frameless design) with an invisible mechanical fastening system developed by GL Yachtverglasung.
Sign in to your membership to read the rest of this article
Don't have a membership? Join Now.
Related news