Mixed messaging or meaningful change?
Megan Hickling, TSG's new Sustainability Editor, argues that the superyacht industry should be taking major initiatives that can actually be measured…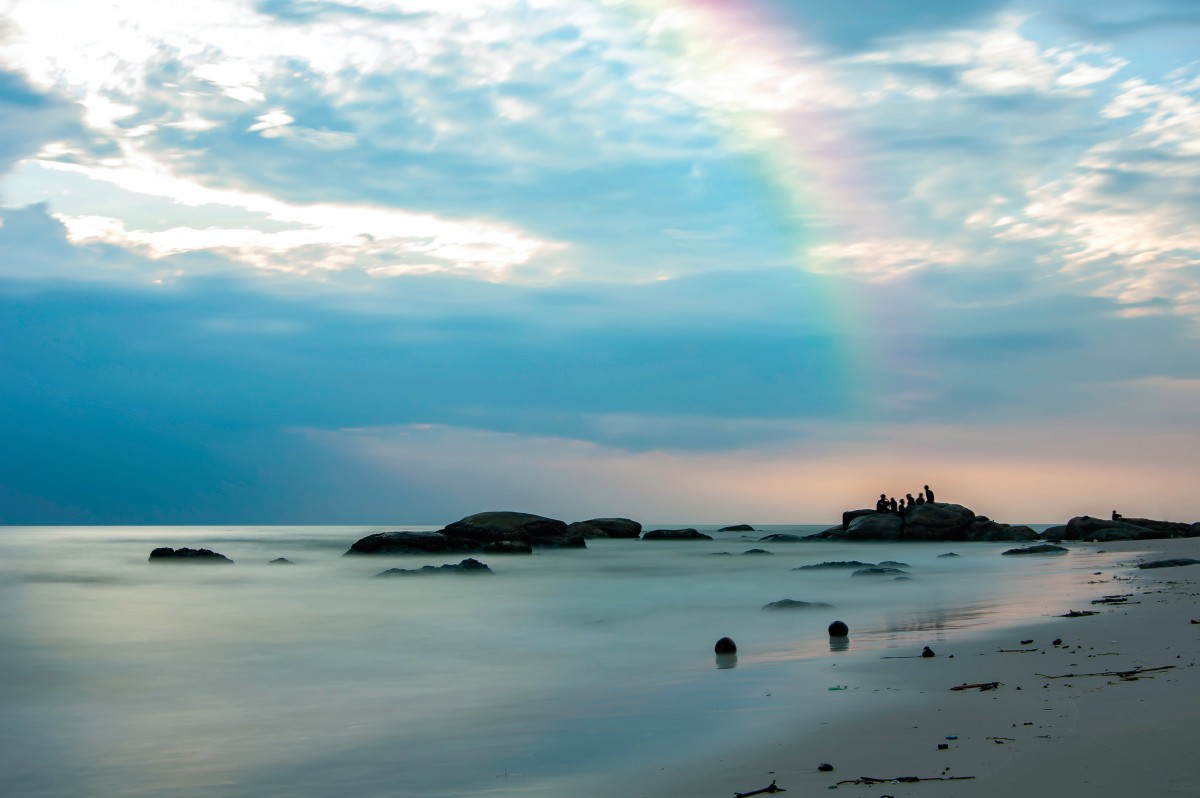 Having lived in Southampton, UK, for most of my life, I've been surrounded by the yachting and shipping industries, and this led me, along with my scientific interest, to complete a BEng in Ship Science at the University of Southampton. After this, I was a graduate naval architecture intern at Lateral Naval Architects before and during Covid.
While most of my education up to that point had come from an engineering focus, throughout I was continually drawn in my studies to what we can do to progress sustainability. After the worst of Covid, I studied an MSc in Corporate Environmental Management at the University of Surrey within their internationally acclaimed Centre for Environment and Sustainability, which recently celebrated its 30-year anniversary.
In this postgraduate programme, I studied the following topics: sustainable development, life-cycle thinking and assessment, ecological economics, environmental management systems, environmental science, corporate social and environmental responsibility, and environmental law.
This education has given me a solid basis of knowledge on the multifaceted aspects of managing our environmental, social and economic impacts for the better. I have some understanding of the superyacht industry and how it functions, even at a more technical level. However, its interactions with ESG (environmental, social and governance) in a wider marine context have been harder to cohesively comprehend.
Drawing on this knowledge, I hope to be able to inform and give some thought and insights from a somewhat outsider perspective. When I see any of the now numerous climate protests against our industry, I can sympathise with both sides – why the protestors feel the need to do this, and also how we, as an industry, don't see ourselves as the bad guys they think we are.
To be critical, I think that overall there's been too much talk and not enough action. There seems to be, justifiably, a lot of focus on how to reduce the impact of yachts through alternative fuels and efficiencies. However, there's a whole range of actions that every single organisation in every sector could be doing to reduce daily impact and, as the saying goes, 'every little helps'.
The conversation is growing because of the demand for answers from a discerning public. By and large, the solutions and their reception have been good, albeit from within the industry. However, there are still likely to be complex issues waiting on the horizon. I think the recent protests highlight a great issue of not projecting a positive image to those outside of the industry, transparency and spreading the good that we are doing as an industry.
There seems to be some hesitancy to create more overarching top-down commitments, such as the IMO GHG emissions regulations, probably because people want to focus on other elements they perceive to be more commercially viable, and the organisational demand to get the right important people in a room to discuss this and achieve an end result is challenging. It also begs the question of who would be involved and have the power to set these regulations. The Class societies have voluntary notations, for example, but none are compulsory.
The ground-breaking lawsuit filed against Dutch national air carrier KLM by Fossielvrij Netherlands and Reclame Fossielvrij, with the support of the environmental law charity Client Earth, caught my eye.
The superyacht industry also grapples with this mismatch between messaging and actions regarding environmental impact reduction. While initiatives for 'greener' designs and technologies exist, many of these efforts don't actually reduce environmental impact. As the industry continues to expand, building bigger, faster and consuming more, it risks being under similar scrutiny to KLM.
The claim suggests that KLM's advertising, particularly the phrase 'fly responsibly', misinformed the public about the company's commitment to reducing its contribution to climate change, especially considering its simultaneous plans for air-traffic growth. The case also takes issue with KLM's carbon offset marketing, which implies that customers can mitigate their flight's impact by supporting reforestation projects or contributing to the airline's biofuel purchasing costs.
I've seen that our industry abounds with green marketing, similar to KLM's biofuel claims, which often fall short of driving meaningful change. This could be ineffective or uncertified offsetting or marketing hybrid propulsion systems as 'green'.
As environmental deadlines such as the Paris Agreement loom, resentment towards the imbalance between actions and words will grow. This will be amplified if companies present a green image while continuing to expand polluting businesses.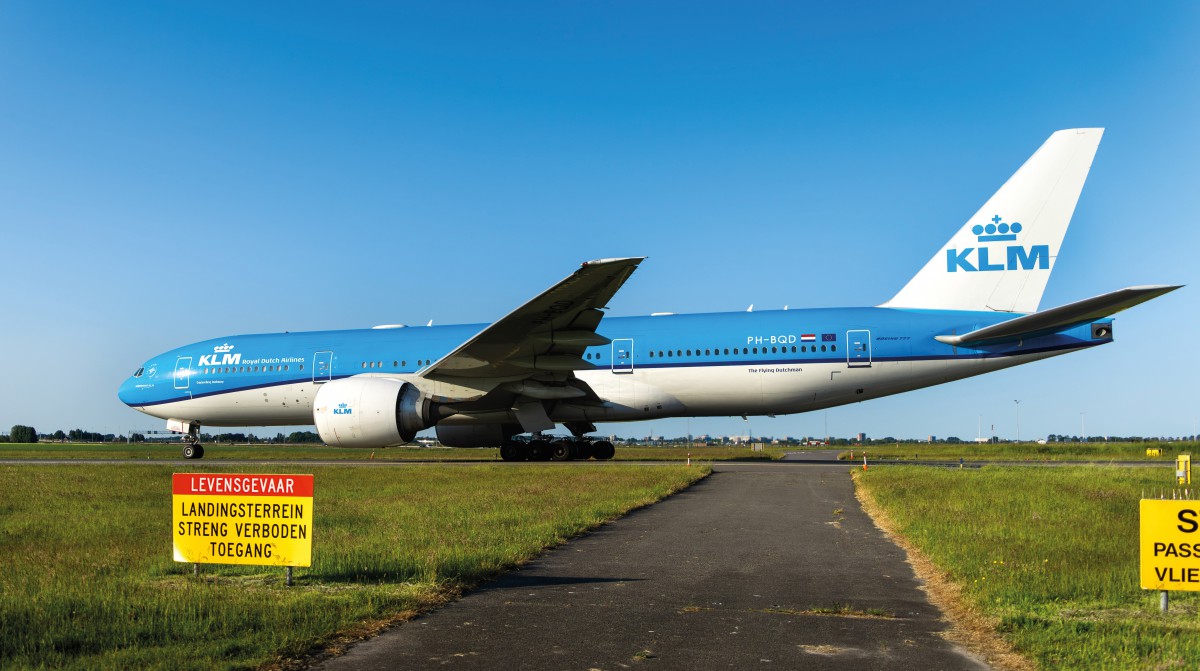 A ground-breaking lawsuit was filed against KLM by Fossielvrij Netherlands and Reclame Fossielvrij, with the support of the environmental law charity Client Earth for Dutch national air carrier's 'greenwashing'.
On a more positive note, the alternative fuel discussion seems to be turning into action. There is greener fuel in tanks and, subsequently, emissions are taken out of the atmosphere. Knowledge and attitudes towards sustainability are becoming more encompassing, with many being able to ask challenging questions to encourage change.
While regulations, legislation and policies are pivotal in driving change, it's equally important for industry members to proactively take steps beyond what's legally mandated to improve their environmental footprint.
Such proactive measures offer a sense of control over their impacts on the overwhelming issue of climate change, especially for those who feel a commitment to the planet's preservation. However, the effectiveness of individual actions can be limited unless they are widely shared. Without proper communication, many might remain in the dark about actionable steps they can take in their daily operations.
Many of the discussions in the superyacht sphere centre on propulsion systems. While transitioning to alternative propulsion and fuels will make the most significant difference, the hotel load, which accounts for a substantial portion of energy consumption, also presents opportunities for environmental improvement that can be acted on right now.
One example on a smaller scale is that it is up to the crew to turn lights off when leaving a room, as well as systemic changes such as installing energy-efficient light bulbs. Scale up this thinking to even more impactful changes such as adjusting the air conditioning in non-guest spaces, and aggregate impacts can be significant.
Water Revolution Foundation has released a comprehensive set of eco guidelines to inform crewmembers about 'eco-friendlier' on-board practices. These guidelines, stemming from requests within the superyacht industry and collaborative efforts, aren't rigid rules but rather sources of information and inspiration. They emphasise the necessity of collective action to usher in meaningful change, and I see this as a positive incremental step that gives a wider sense of engagement.
The concept of life-cycle thinking is another vital development that will underpin sustainable development. By taking a comprehensive approach that examines the entire journey of a product or service – from raw material extraction and production to its use and ultimate disposal – we can deepen our understanding of our impacts.
In our race towards green transition, while some options may appear to be straightforward sustainable choices, they can harbour latent impacts that negate their perceived advantages. Much depends on how these choices are implemented.
Take methanol and hydrogen as fuel sources. When produced and processed with renewable power, they can yield considerable savings due to minimal emissions. However, if fossil fuel-derived power is used for their production the advantages significantly diminish.
The complexity of sustainable choices and the fear of unintended consequences may deter some from acting. Instead of this paralysis, a more pragmatic approach is to employ life-cycle thinking, tailoring solutions to individual cases. Such discernment can pave the way for impactful collective actions in our green transition journey.
The eco-friendly choices we make often hinge on broader considerations than merely assessing whether option A is superior to option B. The answer usually starts with 'it depends'. For instance, while batteries pose environmental challenges during production, their overall impact depends on optimising their usage phase to counterbalance and surpass this initial environmental debt.
And finally, there has been increasing transparency of the actions being taken by those within the industry. For example, the numerous reports by shipyards and announcements of non-compulsory actions other organisations are taking have come across my desk and filled the, admittedly niche, industry newsfeeds.
Amico & Co and MB92 are just two of several industry players who have shared their sustainability reports recently. These reports detail their approach to sustainability across various metrics. They, as with many in the industry, have a history of voluntary reporting.
In recent years, the voluntary publication of these reports has increased but is still behind other industries. This is partly due to the growing importance of substantial sustainability actions. The EU's compulsory Corporate Sustainability Reporting Directive (CSRD), which came into effect in January this year, is also likely to be a significant driver of this trend. This directive is one of many growing sustainability requirements for businesses, geared towards achieving net-zero goals by 2050.
Overall, I think the industry is making similar progress to other industries, but it is behind in many areas. That progress may be slow, but it seems to be moving in the right direction. However, we should be making more major changes and savings that we can measure, monitor and then project to the rest of the world to show that we, along with everyone else, are making sustainability more of a priority.
The time is now to put egos and pride to one side, and make the conversation turn into visible meaningful action and change at all levels of our industry, really show our intent to be a meaningful part of sustainable development, rather than fall behind while we bicker about the whos and whats. Let's get behind those actions that are improving our industry. We've been shown by others example that we could be facing increasing consequences if we don't.
This article first appeared in The Superyacht Owner Report. To gain access to The Superyacht Group's full suite of content, publications, events and services, click here to join The Superyacht Group Community and become one of our members.
Profile links
---
Click here to become part of The Superyacht Group community, and join us in our mission to make this industry accessible to all, and prosperous for the long-term. We are offering access to the superyacht industry's most comprehensive and longstanding archive of business-critical information, as well as a comprehensive, real-time superyacht fleet database, for just £10 per month, because we are One Industry with One Mission. Sign up here.
Related news