Italian custom superyacht manufacturer CRN, one of Ferretti Group's eight yachting brands, has announced the launch of the CRN 137 during Miami Yacht Show 2020. According to Stefano de Vivo, COO of Ferretti Group, the vessel hit the water at the end of 2019. The CRN 137 has both interior and exterior design penned by Nuvolari Leonard.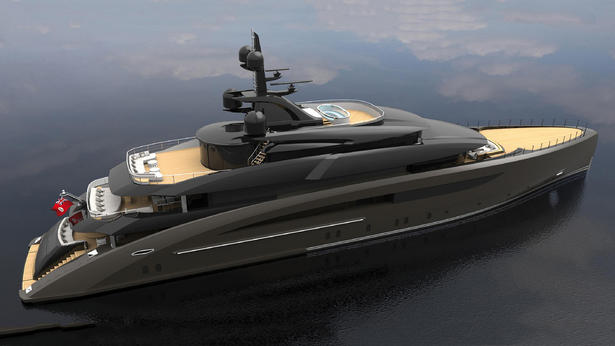 Having been completed at CRN's Ancona facility, the project had previously been described by the CRN team as having "rakish yet harmonious lines that seem to be shaped by the wind". However, on the request of the owner, few details of the project are known and no images of the finished project have been made available.
What we do know, however, is that the CRN 137 has berths for 12 guests across six staterooms and is powered two MTU 12V 4000 engines for a top speed of 16knots.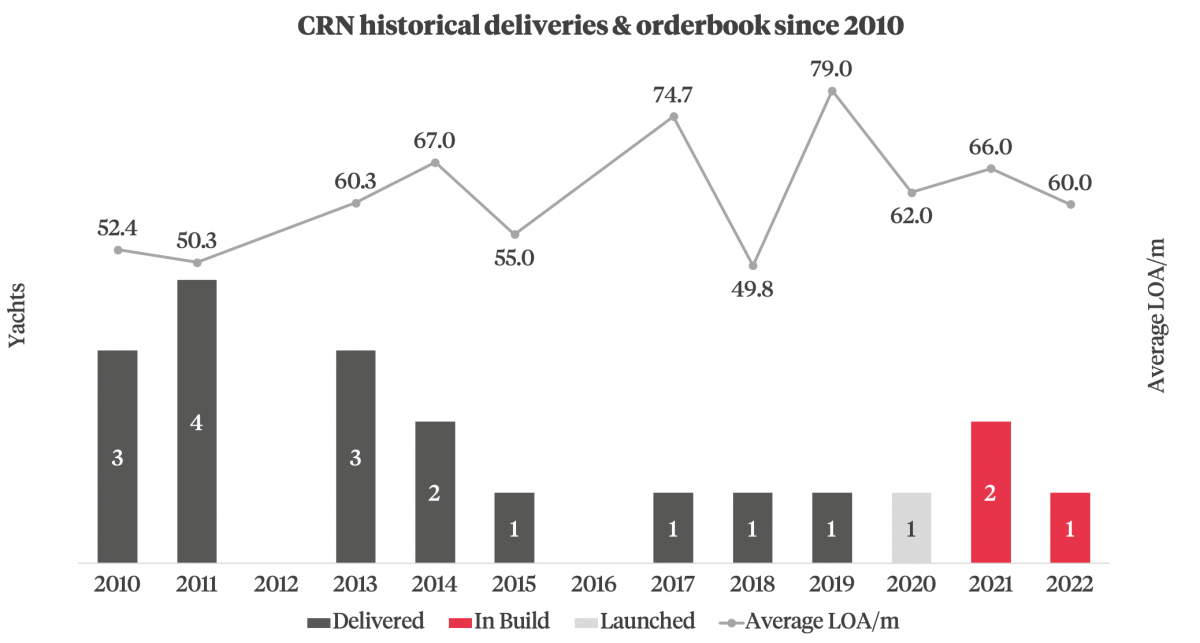 According to The Superyacht Agency, CRN has delivered a total of 71 superyacht projects since its first delivery in 1965 with 16 of those projects having been delivered since 2010. CRN's most prolific year in the previous decade was in 2011 when the Italian superyacht manufacturer delivered four projects with an average LOA of 50.3m. Since 2010 CRN's year-on-year average LOA of its deliveries has fluctuated between 49.8m and 79m, which is perhaps unsurprising given it is a custom manufacturer. However, in 2020 and beyond, CRN's order book suggests that it is try to focus on 60m-plus deliveries.
Profile links
---
During the COVID-19 Crisis as a good will gesture, while many people are at home, in port, on board or working remotely, we are allowing our loyal and expert audience, complete and complimentary access to our SuperyachtNews Premium Content and unlimited access to our digital library of The Superyacht Report - issues 175-200. Click here to sign up now.