Malcolm McKeon Yacht Design
Malcolm McKeon Yacht Design creates exceptional yachts for visionary people, taking yacht design to a new level of styling, performance and comfort.
Malcolm McKeon has been a leading designer in the superyacht industry for over 30 years. His portfolio includes more than 200 sailing and motor yachts, 50 of them in excess of 30m in length. Malcolm's inspirational conceptual work, space planning, exterior styling and construction have reaped multiple international design awards.
A long-standing association with world-leading shipyards, mast makers, interior designers, equipment and specialist service providers adds an unparalleled synergy to the design process. A green approach to projects, reducing construction and operational costs, is a key consideration for designs of the future.
Address:
Seaforth House
Bath Road
Lymington
Hampshire
SO41 3RW
Contacts: Images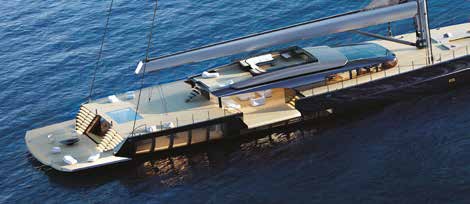 Press releases
The latest sailing superyacht from the British design company.
Press Release 13 Feb 2019