We often emphasise the importance of The Superyacht Forum, as the industry's premier business to business gathering. And with such a high concentration of key stakeholders and C-suite executives convened in one space, it is hard to refute that.
But as data provided by The Superyacht Agency's Intel team proves, when it comes to the blue riband sectors of the industry – new build, brokerage, charter and fleet management – they contributed 42.9% of all 2018 delegates.
These shipyards are responsible for an incredible 42.7% of all superyacht deliveries since 2010, equating to 33,269 cumulative metres and 699 deliveries.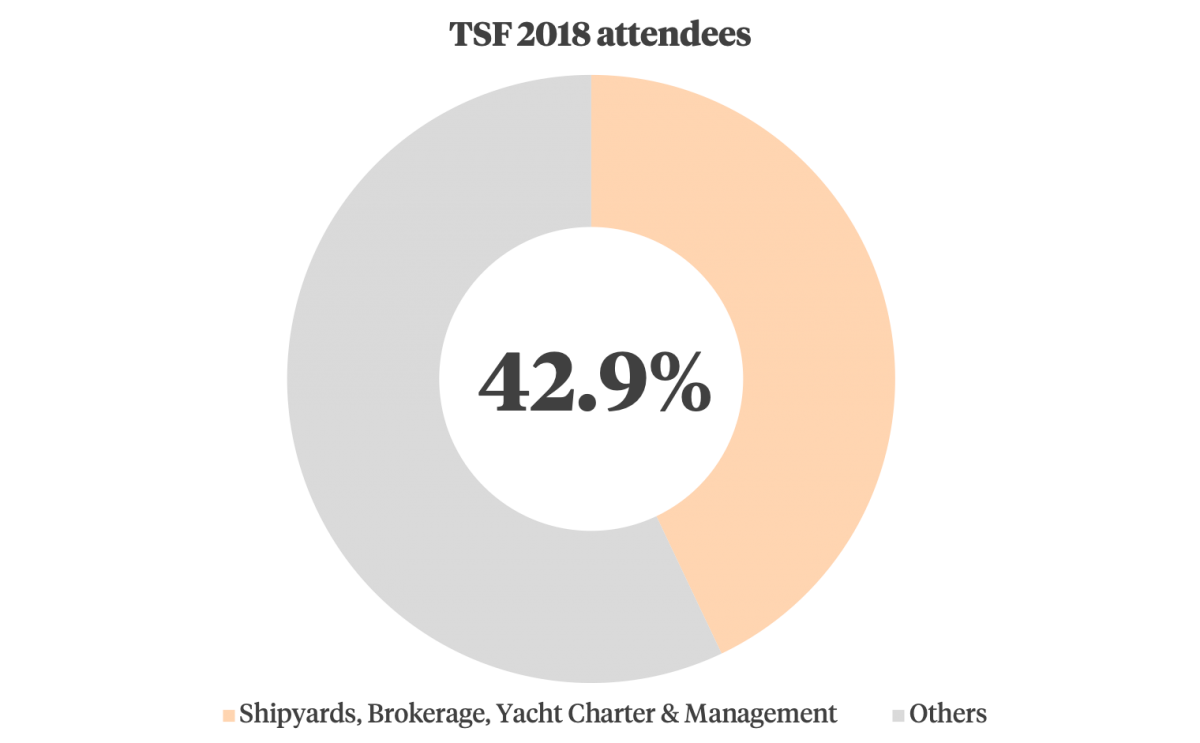 Last year attending delegates had a cumulative 1598 superyachts under management, which equates to 28.8% of the entire superyacht fleet delivered at the time of writing.
And when it comes to refit, 17 specialists (yards that do not offer new build services) representing four continents, attended the 2018 forum.
All in all, these statistics underline why The Superyacht Forum represents the nucleus of our niche industry. Because the quantity of companies attending sprawling boat shows often detracts from the quality and concentration of business being done there.
1,598

The number of yachts under management of delegates at the 2018 forum
Ours is an industry defined by an elite tier of companies delivering quality, which is proven by the market share of our delegates. This is also the reason 72.4% of our delegates have attended the full programme over the last three years, with 146 companies represented every year.
This truly is 'an event worth attending', and you can secure a place at the top table of decision-making by clicking here.
---
During the COVID-19 Crisis as a good will gesture, while many people are at home, in port, on board or working remotely, we are allowing our loyal and expert audience, complete and complimentary access to our SuperyachtNews Premium Content and unlimited access to our digital library of The Superyacht Report - issues 175-200. Click here to sign up now.