LYBRA announces new client focussed superyacht event in Palm Beach
The Superyacht Show has been designed to be an antidote to the perceived flaws in the traditional boat show model…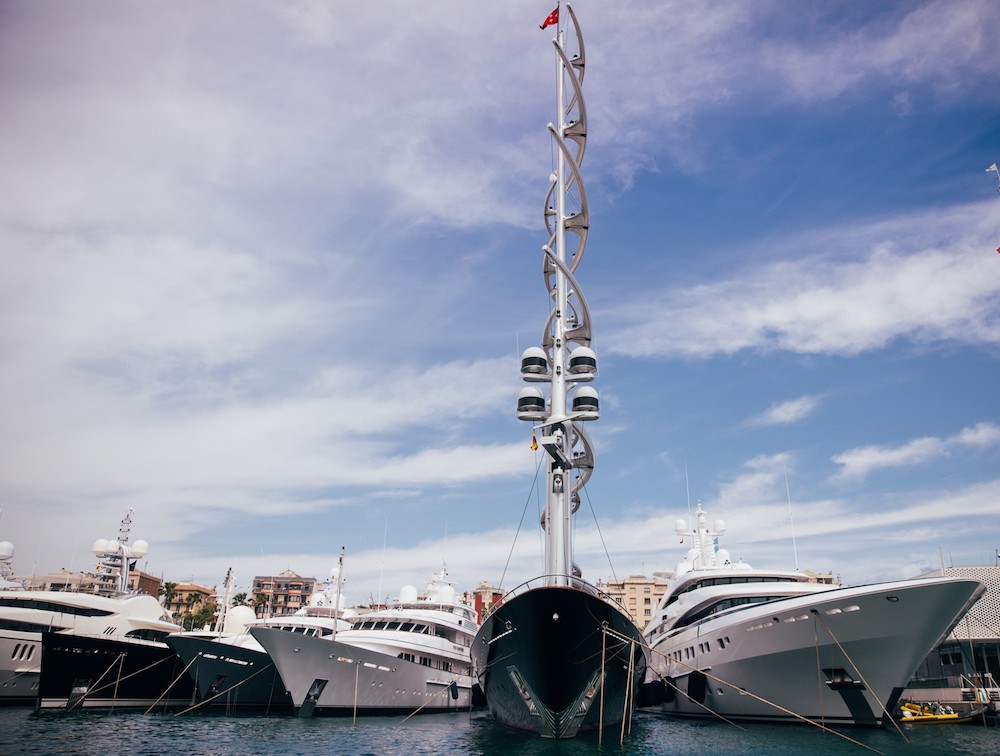 The Large Yacht Brokers Association (LYBRA) has announced that it intends to hold a private event called "The Superyacht Show" at the Rybovich Marina in West Palm Beach from 25-29 March 2020. This initiative, in close cooperation with the Superyacht Builders Association (SYBAss) and Superyacht Life, will provide owners and their teams the opportunity to spend time viewing some of the world's finest superyachts in an environment that is in stark contrast to the more traditional boat show models.
"There are a number of factors that contributed to the creation of this initiative," says Theo Hooning, general secretary of SYBAss. "Firstly, as an industry association we wanted to have a much better grip on the promotion of our industry. When you look at other industries you often see that various associations have a strong influence on industry shows, conferences and events. With certain shows, we felt as though there was a lack of communication and that there were a number of issues that could have been resolved in a different way."
For Hooning The Superyacht Show represents a natural next step given the B2B focus of the established boat shows. "We feel as though the traditional boat shows are too focussed on business to business interaction and, where it concerns the clients and their inner circle, they are overcrowded and lacking focus. We wanted to create a show experience that is centered around the customer and the superyacht lifestyle," he explains.
If one considers analogous industries, such as the automotive industry, the events that spring to mind are Goodwood Festival of Speed, Silverstone Classic 2020, Pebble Beach Concours d'Elegance, Geneva International Motor Show and other such occasions. What differentiates these events from boat shows is that they focus entirely on the product, the experience and complementary experiences. Boat shows on the other hand, so far as the end customers are concerned, focus too much on the market's various technical elements and not so much on the overall luxury experience of the visitor.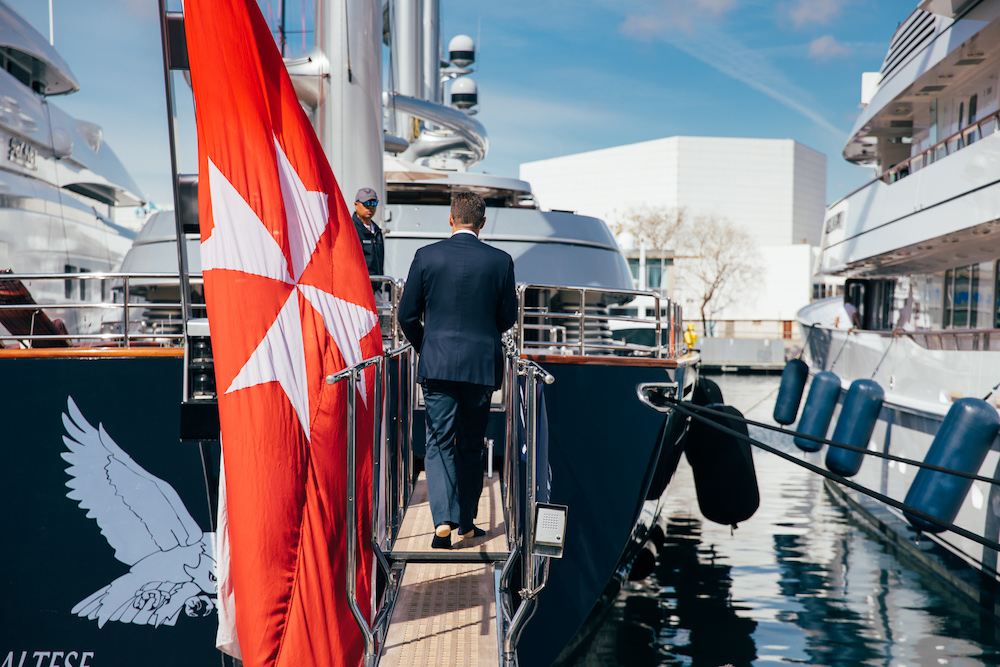 "For the last two years, we've been organising The Superyacht Show in Barcelona with very positive results. This experience has shown us that there's a strong appetite among our clients, and in the wider market, for a truly client-centric show. This event is a completely different concept from anything currently in the market-place," comments Raphael Sauleau, President of LYBRA. "We will simply have a line-up of top-quality yachts available for private viewings; no crowds, no queues, no trade stands; just a relaxed, elegant and enjoyable experience for all. The final line-up will be a carefully-curated showcase of the finest yachts available. Rybovich's purpose-built superyacht facility is already home to many of the largest private yachts in the world, it's therefore a natural place for us to invite and host yacht owners, buyers and charterers."
"This is precisely why we are also including the Superyacht Life foundation. If you want to give a true indication of the lifestyle you have to focus on the end product, the toys and the experience," says Hooning. "You don't want engines, regulatory bodies and so on."
"We don't want to reveal too many details yet, but the format will definitely be different to traditional boat shows. Usually at shows everyone is on formal duty and the yacht is displayed for people to come and inspect. It is an rather formal process," explains Patrick Coote, director of the show. "We are aiming for something much more experiential, where people are able to come to a viewing which enables them to get a true sense of what life on board is like. They will experience the things that they typically would if they holidayed on board."
While details about the event are under wraps at the moment, it has been confirmed that berths will not only be reserved for LYBRA and its members, with all brokerage houses welcome to apply for berths. Berths for brand new or recently delivered vessels that are not for sale will, however, be reserved for SYBAss' members. The exact number of available berths is yet to be determined as it will be dictated by the size of the vessels themselves. However, given the size and quality of the Rybovich facility, one can expect there to be a significant number of berths available for large superyachts.
At first glance, The Superyacht Show seems to be in direct competition with the Superyacht Show Palm Beach, which is set to make its debut at the 35th annual Palm Beach International Boat Show. Superyacht Show Palm Beach, which has been developed by Informa Markets, is an invitation only event for superyacht buyers and will host 10-12 superyachts ranging from 50-100m. However, according to Hooning, while the two events run side by side, with former from 25-29 of March and the latter running from 26-28, they are, in fact, complementary events.
"We aren't competing with the other event. The idea for The Superyacht Show in Palm Beach started because there are already a number of large superyachts displayed at the Rybovich yard at this time because of the Palm Beach show's draft problems. You simply can't get many large yachts into that area," explains Hooning. "With the two shows running side by side, customers will be able to visit both events because they are so close together. We have been in conversation with Informa throughout the development of the new show."
For a number of years now there have been suggestions that the traditional boat shows are no longer as relevant as they once were for the generation of new business. These suggestions, however, seem somewhat premature with a number of industry figures and businesses thrilled at how MYS 2019 played out in terms of generating new contracts. Still, as the superyacht market works towards introducing new people to the market and engaging the new generation of superyacht owners, it is clear that the traditional boat shows are not the only way to engage ultra-high-net-worth individuals. Let us hope that The Superyacht Show strikes upon a winning formula and a number of otherwise apathetic customers fall in love with the superyacht lifestyle.
---
Click here to become part of The Superyacht Group community, and join us in our mission to make this industry accessible to all, and prosperous for the long-term. We are offering access to the superyacht industry's most comprehensive and longstanding archive of business-critical information, as well as a comprehensive, real-time superyacht fleet database, for just £10 per month, because we are One Industry with One Mission. Sign up here.