Exploring new build best practice
The new-build process can be either a dream or an absolute nightmare. HFW outline some of the key considerations…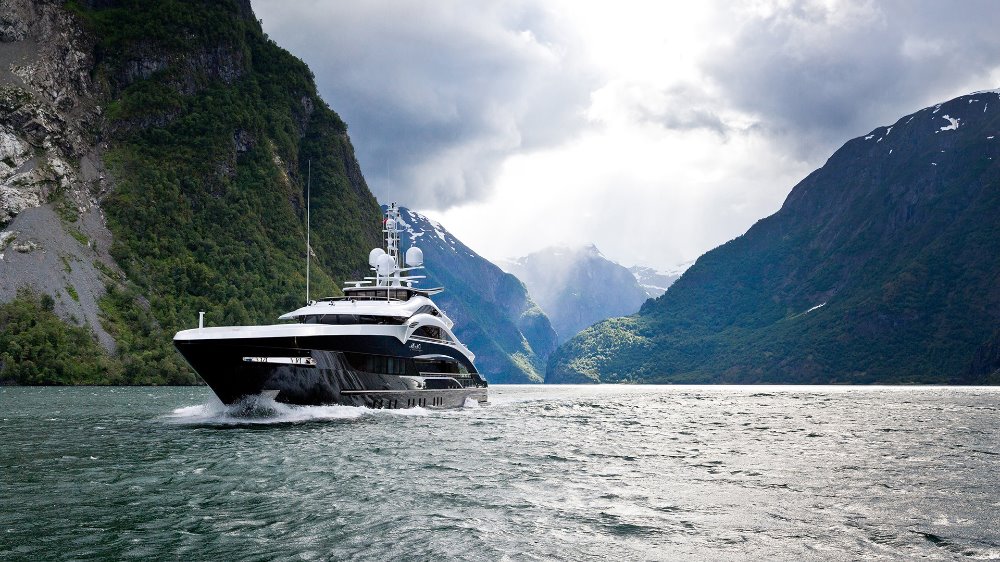 When the COVID-19 crisis is over and UHNWIs start to consider the new build opportunities presented at stressed shipyards or indeed the various merits of stepping into a speculative build or a project with a terminated contract, it is important that the desire for a good deal does not override the savvy required to ensure the fruition of a successful build project. The team at HFW provides some timeless advice.
For those able and willing to do so, the commission of a superyacht is the culmination of years of hard work and the realisation of a lifelong dream. Yet dreams are imaginary and superyachts are very real. Such is the scale and complexity of even the smallest superyacht, the process of buying and building one is anything but straightforward. It is, therefore, imperative that buyers are furnished with the necessary knowledge and support to ensure their dream becomes a reality – and not a nightmare.
"What's interesting about the superyacht industry is that owners come in to the market once, twice or maybe three times in their lifetime, so their experience of the industry is relatively limited or at least more limited than [that of] those of us who deal with the superyacht industry day in and day out," says Jay Tooker, partner at HFW. "We see dozens of superyacht building contracts in a year with a far broader range of shipyards than the average owner would see."
According to Tooker, it is not uncommon for owners to return to the same shipyard each time they want a new vessel. Merely by observing the market one can see how true this is. The reasons owners return to the same yards are, I'm sure, many and varied; perhaps the peace of mind given by working with a tried and tested yard may ease some of the stresses associated with a project. Or maybe the yard has offered attractive deals for those owners who are willing to return.
"When a client comes to us, we often have more recent and direct experience of the yard that they are thinking about building with...."
Yet even if one has prior knowledge of a shipyard, the time between builds may mean this is no longer relevant. "When a client comes to us, we often have more recent and direct experience of the yard that they are thinking about building with," says Elinor Dautlich, partner at HFW. "The same is true when we are acting on behalf of shipyards because the shipyards know their own business well but they do not necessarily know what their competitors are doing. We are, therefore, able to provide owners and shipyards alike with a great deal of practical guidance, although there is, of course, confidential information that we are not able to share."
William MacLachlan, senior associate at HFW, adds, "We see a varied approach from clients regarding formal credit checks on shipyards. For some owners, it is absolutely imperative that they enter the long grass and turn over everything that they can. For others, they are more than happy to engage with only a light touch."
While a formal credit check may set some minds at ease, invariably the best due diligence any owner can do when choosing a shipyard is to look at the yachts the yard has most recently delivered. Have the vessels been built on time? And, if the information is available, have the vessels been built to budget? "Obviously, the shipyards are not going to disclose pricing information. However, the top brokers will often have a good fix on this information," explains Tooker.
Another important factor when choosing a shipyard is how often and how recently the business has changed hands. In the post-2008 market implosion, a number of yards either closed or were bought out with varying degrees of success under their new ownership.
"Our clients simply did not want to be associated with a shipyard that had gone bankrupt."
"We encountered rather a funny situation when Baglietto collapsed in 2011," says Tooker. "A number of our clients had yachts in build at the yard and when [it] went bankrupt we were required to rescue them, which proved to be quite hard work. When we got the boats out of the yard, our clients wanted us to do absolutely anything we could to get the name Baglietto off the builders' certificates, off the logos on the vessel and off the boat as a whole.
"Our clients simply did not want to be associated with a shipyard that had gone bankrupt. However, when Baglietto returned, those same clients wanted us to do everything we could to reassociate the vessels with Baglietto because of its pedigree. It is, therefore, always worth doing a financial investigation because if there is a glaring problem, it is better to find it before the contract is signed rather than after."
It should be noted that the Baglietto has been under the ownership of Gavio Group since 2013, is stable and remains active. Baglietto currently has three projects in build ranging from 44-55m.
That said, the HFW team explain that even if a shipyard's financial and business model appears sound at the beginning of a project, issues occur far more frequently at the latter stages of the build – especially on the larger builds. "When do shipyards start to struggle with a project? They start to struggle with a project with the interior fit-out. That is often where they lose money," says Alistair Feeney, disputes specialist partner at HFW.
The huge volume of internal space on board a large superyacht that requires a luxury standard fit-out really is staggering. They are incredibly hard to price and time accurately because of the complexity of the projects, the variety of requirements and propensity of owners to change their minds. Additionally, a number of even the most successful shipyards sometimes engage in hand-to-mouth practices where the completion of the build is determined by the availability of payments from other on-going projects.
"Shipyards often live quite close to the edge; they are relying on payments to come in on time."
"Shipyards often live quite close to the edge; they are relying on payments to come in on time – payments from one project to keep the cash flowing for other projects," says Tooker. "Alternatively, they may be closely owned companies where, effectively, funds are controlled by a particular individual. It has been known for the cash flow to be turned off depending on the shipyard owner's other interests. What you find in your initial investigation can change day to day – either because of pressures on the business itself or because of a change of heart on the part of the business's principal."
Dautlich, partner at HFW, adds, "It isn't unusual either. We had an occasion where a shipyard went bankrupt and there was scaffolding that was stopping the boat from leaving. Many of us in the team do commercial shipping as well as superyachts and one of the big differences is that when it comes to superyachts, owners want a particular yacht – that exact yacht – especially if it is a custom project. In the commercial sector, you can simply get a different bulk carrier. With a yacht, you have spent years of your life dreaming of it and mentally you [are] already going cruising."
The HFW team says the best advice they can give when commissioning a new build is to assume that the worst is going to happen. For many yards, procuring a refund guarantee covering later stages of construction is not an option and even those yards that have previously been able to do so are now starting to question the practice of procuring refund guarantees in the early stages of a project, because it is in the latter, increasingly expensive, stages that they might be useful. This is when, typically, yards experience financial problems. Furthermore, one must question whether a refund having seen a project through to a late stage of construction is really what a buyer wants. Typically, what they really want is for their yacht to be completed.
"Those owners [who] say they are willing to take a lot of risks to build a particular yacht do not always remember the conversation when issues occur," says Tooker. "By all means investigate the financial position, but the best advice you can give a client is to build in protections that will work if the worst should happen. Assume that a shipyard will go bankrupt; what are you going to do if that occurs?"
Dautlich adds, "Take title of the yacht during the construction. If the vessel is in a jurisdiction where you can register that title, such as Holland or Italy, [then] do so. There is a set period during the construction when you are able to register the title."
"...it is not prudent to take title of a vessel too early in the construction process."
However, it is not prudent to take title of a vessel too early in the construction process. If, for example, title was taken at the beginning of a project and, as the HFW team has outlined, the worst happened and the shipyard filed for bankruptcy, the owner of that project will have taken possession of a pile of steel rather than the superyacht of their dreams. On such occasions it is preferable, in most cases, for the owner to get their money back. Conversely, once the project reaches a point where it resembles the intended vessel and can be removed from an ailing shipyard and completed elsewhere without too much difficulty, title should be taken.
"Taking title is a matter of English law, which is the law governing the contract," says Dautlich. "But you must also consider the local law because that will affect your ability to walk into the shipyard and claim the vessel should something go wrong. It is possible that there may also be issues with the competing claim of the owner's title and the yard's lien for work that the shipyard has completed and not been paid for."
How one approaches a new-build project is entirely dependent on one's appetite for risk. For some owners and potential owners, the desire to have a particular type of vessel built in a particular way may necessitate that they take a risk on a yard that may not have the best reputation for sticking to budgets and build times. However, if their expectations are managed effectively and they know what they are getting into, there is no reason why even arduous builds can't result in wonderful outcomes. For others, if budget and timeliness are top of their wish list, certain shipyards are immediately rendered inappropriate.
Whatever the approach, an owner should always plan for the worst and hope for the best by contractually designing measures that protect their interests.
This article first appeared in issue 192 of The Superyacht Report. Issues 175-200 are now available online for the duration of the COVID-19 crisis, click here to read a Report Worth Reading.
Profile links
---
Click here to become part of The Superyacht Group community, and join us in our mission to make this industry accessible to all, and prosperous for the long-term. We are offering access to the superyacht industry's most comprehensive and longstanding archive of business-critical information, as well as a comprehensive, real-time superyacht fleet database, for just £10 per month, because we are One Industry with One Mission. Sign up here.