The 'utopian dream' of management software
Ian Hornsby, director of Hub-Ware, responds to a recent article regarding the future of yacht management software…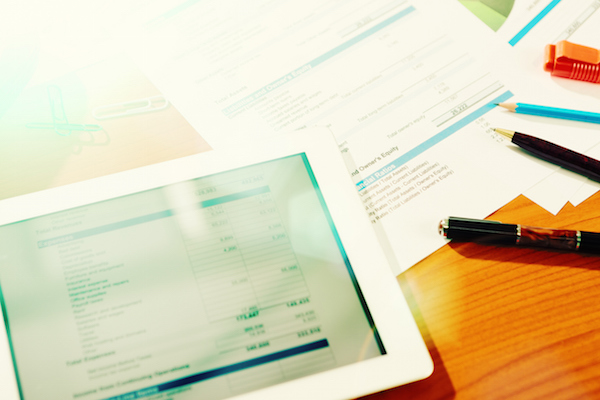 As the team that launched Techman in 1999, unsurprisingly, we have a few reflections to add to SuperyachtNews' 'future of yacht management software' article, which stemmed from meetings at the 2016 Global Superyacht Forum. Without doubt, the use of software in yachting has evolved and increased in the last twenty or so years, and we software suppliers continue to respond to the increasingly burdensome regulations, which require record keeping and reporting.
However, in response to the question of one package to cover all areas, our scattered individualistic approaches are not helping the industry across the board. As we software providers vie for market share, using different technologies, and without a set of standards, the consumer is often confused and feels un-served.
The niche market in which we all operate provides us with a huge opportunity to standardise: the actors are few; the data is relatively straightforward; the single language of the sea is officially English. How hard can it be? In my view, there are several restrictions.
First, the very nature of our niche market implies small market, which implies small revenues, which in turn curtails the business ambitions of the software providers. No-one seems prepared to take the financial risk associated with writing a full yacht management 'suite'. The margins are not there to reward the entrepreneur.
We require software to be offline and synched with shore servers, in order to report to management and owners, to tie in with shipyards. This raises complexity and, while not too hard for the smaller one-trick-pony applications, the challenges of feature-upgrade, user management, latency on comms devices, and security means that any 'suite' worthy of the name is going to cost several hundreds of thousands of euros to develop.
Second is the un-business-like approach to the problem. The cart (the user requirements) is being pulled by a team comprised of bulls, asses, horses, huskies, and the occasional decent-sized engine. What is 'yacht management'? What would the scope be? Maintenance, inventory, purchasing, compliance, accounts are all in there as basic requirements, and they each have their lexicon. However, no-one has really tried to establish a common set of fields, and there is little talk of 'business rules'.
An owner-client recently commented how efficiently and consistently the staff ran the hotel he had just checked out of. Requests were consistently fulfilled, the deliverables were always high quality, and the polite staff were impeccably turned out. He compared this to his yacht, and questioned why the on board 'front office' and 'back office' were not as seamless and organised. We concluded that business process and training were key; supported by a well-used relevant software system, trained-in and imposed by the management.
So let us for a moment liken our 'yacht management' data to a railway track. We could collaborate to define its dimensions, materials and tolerances. This would then allow the software developers to build the apps, as carriages to run along it. Apps would even have their own features and user interfaces, but the underlying data definitions would be common.
Our yacht industry data railway runs from design, through build, through operations and into refit. And the carriages need to serve designers, new build shipyards, refit shipyards, yacht management companies, charter companies, crew, accountants, family offices, training establishments… please forgive any omissions!
In most mature industries standards organisations have emerged over time. Yachting is barely twenty years old, and could choose to adopt or adapt those already in place. While we have MYBA Charter Agreements and ICOMIA Refit Contracts, we miss the collective appetite to evolve our own set of broader standards. I will happily volunteer to bring these standards together, if the industry can find a collective voice to nominate a driver.
To leave you with a thought; the suite we seek already exists under our noses, we just haven't noticed its evolution as the railway line. The Office 365 framework of components can meet 90 per cent of our yachting business requirements. All we need is a coherent set of standards and business processes to build carriages upon it. These Office rails support both MAC and PC. At Hub-Ware we decided that is wiser for us, and better for the customer, to base our products and services open a secure, robust, ever-evolving global platform, rather than re-invent the wheel, with smaller, less evolved, less capable, non-future-proofed home-grown rails.
It may be a utopic dream to think that an industry can converge on a set of standards, but I believe that we would serve our narrow client base better if we at least tried.
---
Click here to become part of The Superyacht Group community, and join us in our mission to make this industry accessible to all, and prosperous for the long-term. We are offering access to the superyacht industry's most comprehensive and longstanding archive of business-critical information, as well as a comprehensive, real-time superyacht fleet database, for just £10 per month, because we are One Industry with One Mission. Sign up here.