Is Titan a game-changer for electrical distribution on superyachts?
Palladium Technologies' Titan smart distribution system could shave €2.5 million off a big-boat build budget…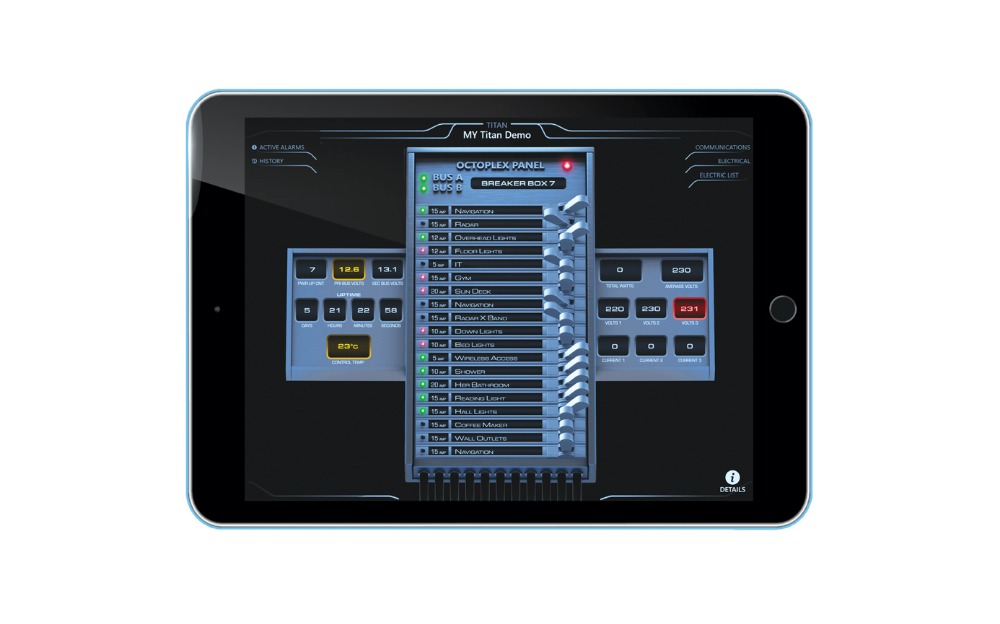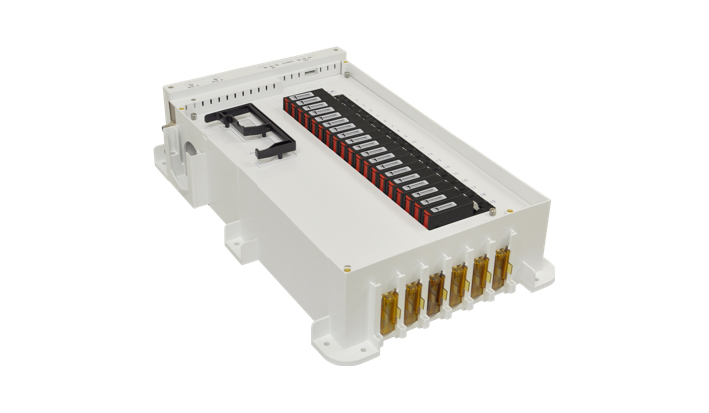 "We've done some studies on a 100m yacht and a 140m yacht and we're seeing upwards of 20 tons of copper cabling being saved and around €2.5 million euros of savings [on the overall build cost]," begins Mike Blake, president of Palladium Technologies. It's a jaw-dropping opening gambit, and immediately intriguing. He is talking about Palladium's new tech development for superyachts, a smart electrical distribution system that replaces large, centralised breaker boards with remote breaker clusters both to minimise cabling and to maximise the opportunities for next-level integration and control.
Named after the second generation of gods from Greek mythology, the system is called Titan and, for once, the name is not entirely hyperbole – Titan promises something of a potential revolution for onboard electrical systems. "It's a system I've been working on for quite some time," Blake tells SuperyachtNews. "It really addresses one wedge of the pie that I don't believe has been addressed up to this point in time with technology – the electrical systems on board superyachts. Builders have always wired up superyachts in the traditional way, with switchboards and distribution panels and long cable runs to the areas that need power." The switchboards, Blake explains, may have become a little bit more sophisticated, but the underlying designs haven't really changed in a century.
"It's a system I've been working on for quite some time," Blake tells SuperyachtNews. "It really addresses one wedge of the pie that I don't believe has been addressed up to this point."
With Titan, the entire distribution system has been re-envisaged, and it all centres on a smart solution developed originally for the aviation industry by Carling Technologies – remote controlled breakers and monitoring. "What you end up doing," Blake explains, "is putting these smaller breaker panels in overheads or lockers very close to the source, which also means they can be hidden. These are intelligent units that have dual CAN (Controller Area Network) buses, and on top of that we have our software and distribution panels which are also quite intelligent. All of this ripples up to the vessel's WiFi where a server makes everything available for alarm notification if a breaker trips. We also use the system to monitor all the voltages, the currents, KVA, the power factors and other elements, so it's a very intelligent network."
The upshot is that rather than extensive cable runs from the traditional central distribution panels, a single high-amperage cable can deliver the power to Titan Intermediate Distribution Panels strategically located throughout the yacht, which can then feed the individual remote breaker units. Palladium's extensive case studies show that for a 110m build, the savings across the board are extensive – a 54 per cent saving in cabling cost; 67km less cabling and an 18-ton weight saving. Palladium calculates that this equates to a 62 per cent saving on installation labour costs, and a 13 per cent saving on the cost of the entire electrical system. What's more, because extensive cable runs are not required throughout the vessel, the individual yacht build modules can be prewired potentially resulting in reduced overall yacht build times.
Palladium's extensive case studies show that for a 110m build, the savings are extensive – a 54 per cent saving in cabling cost; 67km less cabling and an 18-ton weight saving
The Titan system and Palladium's software integration also offers considerable benefits for the engineering team on board. With a smart and efficient graphical user interface, the software allows for remote switching of individual breakers alongside the wealth of information the system gathers, and it can operate as a standalone system or be integrated into an alarm and monitoring system (AMS) such as Palladium's SiMON X. Breaker trends or breaker alarms can be logged to create an alarm history, and as the Titan server is browser-based it can be viewed on multiple platforms. "You can display in 3D rotating mode every deck and the dynamically-drawn location of the controllers," Blake enthuses. "When you click on one, it shows you the physical breakers and the statistics associated with it, and you can drill down into the power factors, KVA etc. On top of that, there is a situational alarm that appears on any of the engineers' phones, tablets or panel PCs indicating things like a tripped breaker – so they'll know even before a guest can get a message to them. We are also working on next-level integration and even artificial intelligence for the system which could allow the distribution system to be self-regulating and even more efficient."
The Carling breakers have been used on smaller leisure boats before, but it is their integration and enhanced functionality through Palladium's Titan system that really brings them to the forefront of superyacht systems design and implementation. What's more, Titan has complete Lloyd's Type Approval and EU certification already, and is available today.
Interest is certainly high already. "I was in China recently and had very detailed discussions with CSIC – a $53 billion annual turnover ship and yacht builder – and their reaction was amazing as they got so excited," says Blake. "In fact, they are seriously considering Titan for a number of cruise ship projects. Dynasty Yachts has accepted Titan for four of their yachts ranging from 75m to 139m, and we have also been talking to some Northern European yacht builders – there has been interest there too."
It does make you wonder why no one has utilised the technology before. Blake suggests that that may be partly because Carling Technologies holds the patents on the breakers and their focus is elsewhere, and it was through a personal relationship with the company that Blake has managed to secure the breaker tech for Titan. But more than that, it comes down to tradition and, dare one say it, the sometimes conservative approach to yacht and ship design. "For sure, electricians can be very conservative in general and if it hasn't been done before, they don't want to do it," Blake concludes. "There's always some resistance, but I have to say the reaction has been very exciting. This system brings all the pieces together."
Palladium Technologies is a partner of The Superyacht Forum 2018, which takes place at RAI Amsterdam from 12 to 14 November in association with METSTRADE. Last year's delegate list totalled close to 900 VIPs, key decision makers and professionals from across the superyacht sector, making The Superyacht Forum the world's leading event for pertinent discussion, lively and insightful workshops and unrivalled networking. TSF 2018's theme is 'The Customer Journey', with full programme details to be unveiled shortly. Click here for more information and to register your place at this must-attend event.
Profile links
---
Click here to become part of The Superyacht Group community, and join us in our mission to make this industry accessible to all, and prosperous for the long-term. We are offering access to the superyacht industry's most comprehensive and longstanding archive of business-critical information, as well as a comprehensive, real-time superyacht fleet database, for just £10 per month, because we are One Industry with One Mission. Sign up here.