Don't give a damn about reputation?
We examine the issue of a yacht's reputation, and what crew need to know…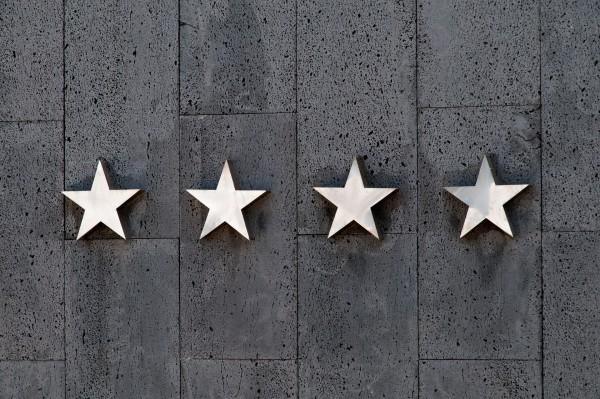 As Taylor Swift chronicled in her 2017 smash hit album: a big reputation can cause big conversations. And in a small industry like yachting, negative rumours easily spread about individual vessels, just as there are certain yachts that are famously known to be great to work aboard. When you speak to crew – those currently working on a yacht and those who have come ashore – you often hear boats labelled as either 'good' or 'bad'.

If a yacht develops a bad reputation, it travels quickly and can be difficult to shake off. According to ex-chief stewardess Gemma White*, a yacht can achieve infamy for a huge number of reasons. "It varies," she begins. "Bad yachts can be because of the owners themselves or the crew." White explains that in instances of a 'bad' set of crew, this can be anything from a drug problem on board or inappropriate relations between crewmembers to individuals causing a bad atmosphere. "It can be from poor management style, it could be a psychotic chief stewardess or an unprofessional captain. I've heard of captains bringing prostitutes on board or not turning up for work on time. That sort of news spreads quickly among yachts," she says. In White's experience, a yacht with a bad reputation usually only recovers if a substantial number of crew are replaced or the yacht is sold to a different owner.
"It can be from poor management style, it could be a psychotic chief stewardess or an unprofessional captain. I've heard of captains bringing prostitutes on board or not turning up for work on time. That sort of news spreads quickly among yachts."
If crew have bad experiences with certain owners, stories or notorious anecdotes will also quickly spread. One stewardess recalls an owner who had to be referred to as 'Captain Magic', while another stewardess was instructed to serve sex toys to guests on silver platters. Of course, the yacht industry is renowned for an eclectic array of owners and their individual tastes, but uncomfortable situations or unsavoury treatment of crew can quickly lead to a negative working environment. Yachts can also garner a bad reputation through the treatment of crew by the captain or management company; White explains that some yachts are known for bad management practices, issues about the distribution of tips or crew never being allowed ashore.

In recent years, there have been various websites and social media groups dedicated to rating yachts. One of these, www.YachtRanking.com, was set up by a number of ex-crew who wanted to provide a platform to identify individual yachts and their reputation – a website for crew, crowdsourced by crew. "The reputation is a direct reflection of how the owners, captains and managers run their yachts. This includes the type of crew they employ and how the crew represent the vessel," says one of the founders of the website who asked to remain anonymous.

How does the website work? "To holistically assess a yacht, the survey includes 70 questions over eight categories. It takes eight to 10 minutes to complete, with a series of statements that the respondent can either agree or disagree with," says the founder. "For example, 'Crew are proud to be associated with the yacht'. The ratings are then combined into a single score out of five, with a full question-by-question analysis available for every vessel."

However, the website does state that crew should make sure to report serious allegations to their DPA, captain, management company or flag administration. The website currently does not have any strategy in place to enact changes, but rather just reports on them. One must ask if a series of algorithms can ever truly replace industry knowledge and direct contact with yachts and their crew, although the site is a useful tool for crew who aren't familiar with the industry and need insight into individual vessels. The YachtRanking.com team hopes the website is used in a positive light, with yachts labelled as 'good' seeing it as a badge of honour.

For crew, it is important to be proactive in ascertaining the culture of life on board. Before joining the yacht, it is fundamental to ask lots of questions in the interview. New crew should see the trial period as a time not only for the yacht to assess the individual, but also for the new recruit to fully experience the yacht. This idea is echoed by Sarah Plant, director at ReCrewt, who has been in the industry for more than two decades. "You should always be offered a trial period – on some boats it will be one month, others three months. I always say to my crew that a trial is as much for you as it is them. And if at any point during that trial things are not what they told you, you don't feel comfortable or you feel unsafe, you are quite at liberty to say 'Thanks for the opportunity, but I don't think I'm the person for the job'. That's the professional way to handle it."

What should crew do in a situation where they find themselves on board a 'bad' yacht? Alison Rentoul, founder of The Crew Coach, advises that those crewmembers who are worried about their environment should report to their manager on board, and if the issue is not dealt with directly, move further up the chain of command. "Always first take the concern to your head of department, or if they are the problem or if they don't handle your concerns adequately you can take it to the captain. Again, if you get no joy there you can try the management company, and lastly, if there is no other recourse, you can go to the flag state or the Professional Yachting Association (PYA) to ask for professional advice and help."

However, does this actually happen? "If a yacht has a bad reputation, it will be due to the poor management of the captain, so it is unlikely a crewmember would go to the captain," says White, confirming a long-standing problem in the industry: the more junior you are, the less power you have. "Also, if the crew did this, they risk tarnishing their reputation as they might come across as fussy or precious – so it's not worth it. You have to put up and shut up, or leave," she adds. It is for this reason that high turnover of crew is a red flag for any new crew joining a vessel.

Rentoul adds that if a yacht has a bad reputation, it affects every person and sector within the industry. It's not just crew who will suffer if a yacht is infamous for bad practices; it will influence the decisions of managers, brokers and clients. Similarly, a yacht with a good reputation will flourish in the industry. "Owners benefit from their yacht having a good reputation, not just through the personal satisfaction that brings but also the savings in time, money and hassles that come from efficient operations," says Rentoul. A yacht with a good reputation will garner higher charter fees, which benefits managers and brokers, and if the owner wishes to sell the yacht it will ultimately have a higher resale value.

"Owners benefit from their yacht having a good reputation not just through the personal satisfaction that brings but also the savings in time, money and hassles that come from efficient operations."
"Captains also benefit from the halo effect of a great yacht reputation, giving them better job security and more attractive job prospects as they are often headhunted [by] even bigger and better yachts when they have secured a strong reputation in association with the vessels they have run," adds Rentoul. This also extends to more junior crew; if they have been employed by – and trained on – a 'good' yacht, they will be more appealing to recruitment agents and future captains. This illustrates how vital it is for yachts to work towards a 'good' reputation. "It is in everyone's interests to do what is necessary to keep standards as high as possible, which will in turn result in the best possible yacht reputation," Rentoul concludes.

In the small pool of superyacht crew, it is inevitable that there will be gossip, rumours and comments about the culture on board specific yachts. It is to the detriment of everyone in the industry when yachts have a bad reputation, therefore all of those involved in a yacht's operations and management should actively work to ensure best practice on board. As the industry grows to become more professional, we can only hope that the bad practices of owners, captains and crew that contribute to a yacht's negative reputation will be driven out of the industry. Then there will only be such a thing as a 'good' yacht.

*Name has been changed
At The Superyacht Forum in November, there will be a number of sessions on superyacht crew, and how this relates to the perfect customer journey and ownership experience. For more information click here and to register for a ticket click here.

Editor's note: This article was originally published in The Crew Report. The website www.YachtRanking.com is now defunct.
---
Click here to become part of The Superyacht Group community, and join us in our mission to make this industry accessible to all, and prosperous for the long-term. We are offering access to the superyacht industry's most comprehensive and longstanding archive of business-critical information, as well as a comprehensive, real-time superyacht fleet database, for just £10 per month, because we are One Industry with One Mission. Sign up here.