Be Port State Control ready this season
Mark Robinson looks at the upcoming 2019 Concentrated Inspection Campaign (CIC) and what to expect…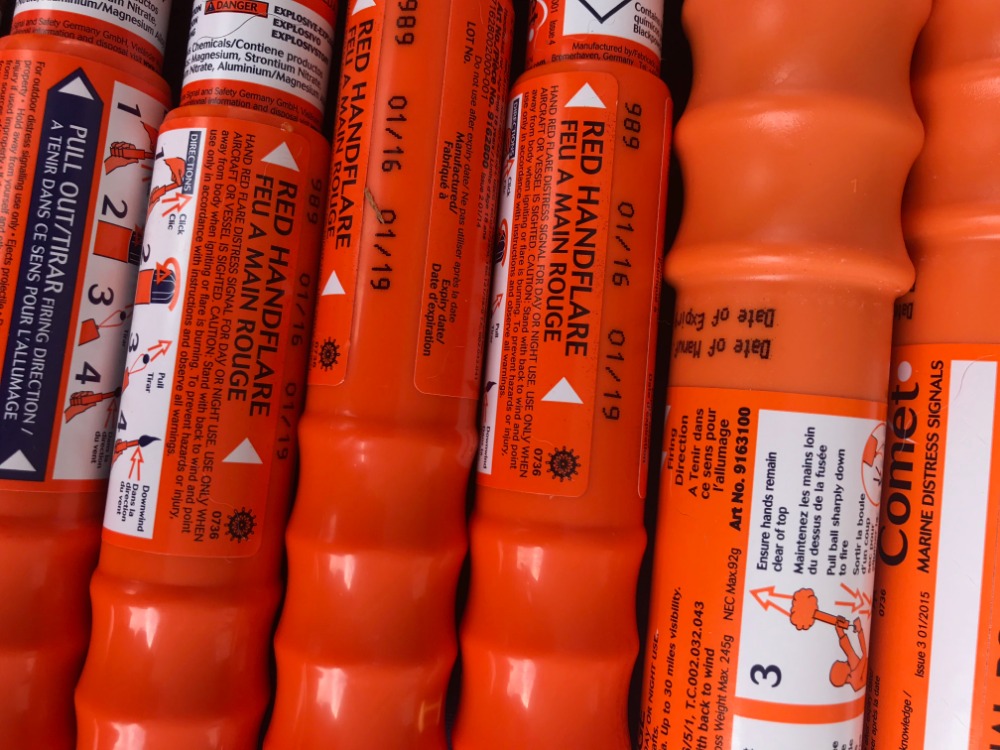 Being Port State Controlled can happen to any commercial yacht at any time, and so being prepared is definitely worth investing the time in, says Mark Robinson, Principal Surveyor of MRMC and Flag surveyor for the Marshall Islands Registry.
With the 2019 charter season now in full swing, hopefully all of your audits and surveys have been completed so that your yacht is free from interruptions from Class and Flag. However, PSCOs do not care about the charter season and can turn up when least expected.
Each year Paris MOU run a Concentrated Inspection Campaign. The results from the last Concentrated Inspection Campaign (CIC) (MARPOL Annex VI) showed that out of 4021 vessels inspected, 32 commercial yachts were visited between 01 September and 30 November 2018, resulting in only 1 detention*.
Paris MOU Committee's general conclusion was that the overall compliance with MARPOL Annex VI was satisfactory, with emphasis put upon the importance of retaining bunker delivery notes onboard for a minimum of 3 years.
Concentrated Inspection Campaign (CIC) 2019
The Paris MOU committee have agreed upon the CIC for 2019 and will target EMERGENCY SYSTEMS and PROCEDURES. The Port State Control Officers questionnaire will be published and released in August 2019 and the CIC will run from September until November 2019.
Without knowing the full extent and topics that will be covered during the 2019 CIC and specific areas that PSCOs will be looking at, we still have a fairly good idea on what you can expect if Port State Controlled. So, we have listed the top three areas that, as Flag surveyors, MRMC have found are generally not as well maintained or implemented as they should be.
PSC Checklist
1. Fire Safety and procedures - Means of Escape, firefighting equipment, fire detection and suppression systems, readiness and availability of firefighting equipment;
Perform a husbandry check and make sure the means of escape are not blocked by stores or furniture/carpet. Also check the IMO nomenclature safety signage is in place (for FF equipment that is not readily apparent).
Carry out a smoke/heat detector test every week – sample 20 per cent of the detectors weekly on a rotating basis.
BA sets are usually still found in their bags and are therefore unable to be donned in a hurry. Stow the sets so that the time to don the suits and BA sets is reduced, the kit fits the wearer, and that the crew and BA controller know how to perform a face seal check and calculate time on air.
Investigate how to perform regular tests on fire dampers, fans and quick closing fuel valves and fuel feed pumps in the engine room. This is especially important if the system only relies upon the activation of the fire suppression system where no other bypass test system exists.
2. Lifesaving equipment – Liferafts and means of release;
It may seem obvious, but we continuously see that liferaft painters are not attached to the weak link on the hydrostatic release units (HRUs). This usually occurs after the rafts have been serviced and connected back up to the HRUs incorrectly. The HRUs are not usually checked by shore side service providers – make sure that they are in date.
Check that the emergency lighting works in the vicinity of the launch area or if no lights are provided off the 24V supply system, provide head torches that are readily available for the launch crew.
3. Procedures and manuals – MOB plans and procedures, Muster lists, SOLAS training manual and expiration dates of equipment;
Plans and procedures for the recovery of persons from the water is not a quick MOB check-off list. The plan should go into great detail as to how to recover a person that has fallen overboard; the plan should be informed by a robust risk assessment. MSC.1/Circ.1447 gives guidance on how to develop the plan and procedures to meet SOLAS Reg. III/17-1 that came into force 01 July 2014.
SOLAS training manuals should be yacht specific; their primary use is to inform crew (when joining and as a reference training manual). There are plenty of 'off the shelf' publications you can buy but on all the yachts we have inspected, none of them have free-fall stern launched lifeboats! Make sure that all the fire and safety equipment, their operation and correct usage is well documented. Double check that the crew familiarisation/joining check list details that all joining crew have consulted and read the training manual. The manual should also have a signature sheet contained at the front or annexed stating that crew have read it. A number of copies should be available – especially in the crew mess.
Check that the Muster list is still a useful and pertinent tool for assigning safety and emergency duties onboard. Crew change, and their expertise may not be aligned to their nominated duties.
Make life easier for the PCSO and yourselves – draw up a list of all equipment that carries an expiration date (lifejacket lights, pyrotechnics, EEBDs, HRUs, emergency GMDSS batteries (+ spares), SARTS, EPIRBS etc. etc.). Keep the list up to date, safe in the knowledge that you do not have to check the dates on every occasion you perform FFA/LSA planned monthly maintenance checks.
Check that instructions for operating emergency equipment are clearly posted at the vicinity or close to the equipment and that they are in English (if this is the stated language in the SMS or MINI-SMS). The PSCO may well choose a crew member to explain an operation that the crew member might not be fully cognisant with. Instructions for use goes a long way to alleviate that uncomfortable situation.
Be safe; Be compliant!
These are just a few areas that are worth preparing. Keep August 2019 in mind for the publication of the Paris MOU 2019 CIC questionnaire; consult https://www.parismou.org website and download the document so that you are ready in all respects if and when PSC come knocking.
Don't get 'caught in the net'.
*Information from the 52nd Paris MOU Committee which met at St. Petersburg on 25th May 2019.
---
Click here to become part of The Superyacht Group community, and join us in our mission to make this industry accessible to all, and prosperous for the long-term. We are offering access to the superyacht industry's most comprehensive and longstanding archive of business-critical information, as well as a comprehensive, real-time superyacht fleet database, for just £10 per month, because we are One Industry with One Mission. Sign up here.
Related news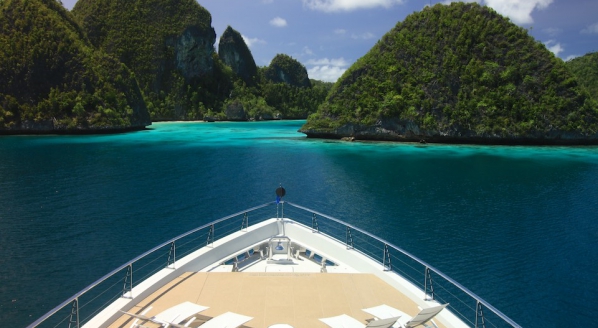 Andy Shorten, managing director and owner of The Lighthouse Consultancy, outlines best practice for Indonesia
Owner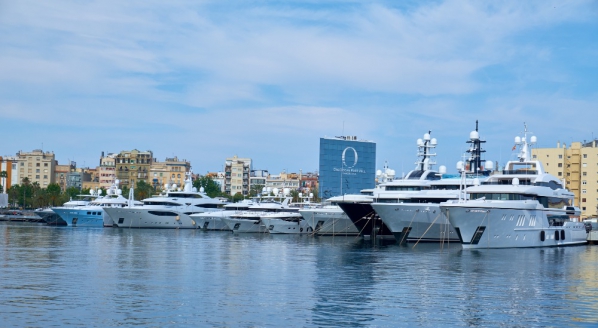 Until now, yachts able to carry more than 12 guests were not allowed to anchor in Spain
Business