BBC Blue Planet III: We can help
As the third season of this iconic show enters production, your observations could prove pivotal to its next evolution…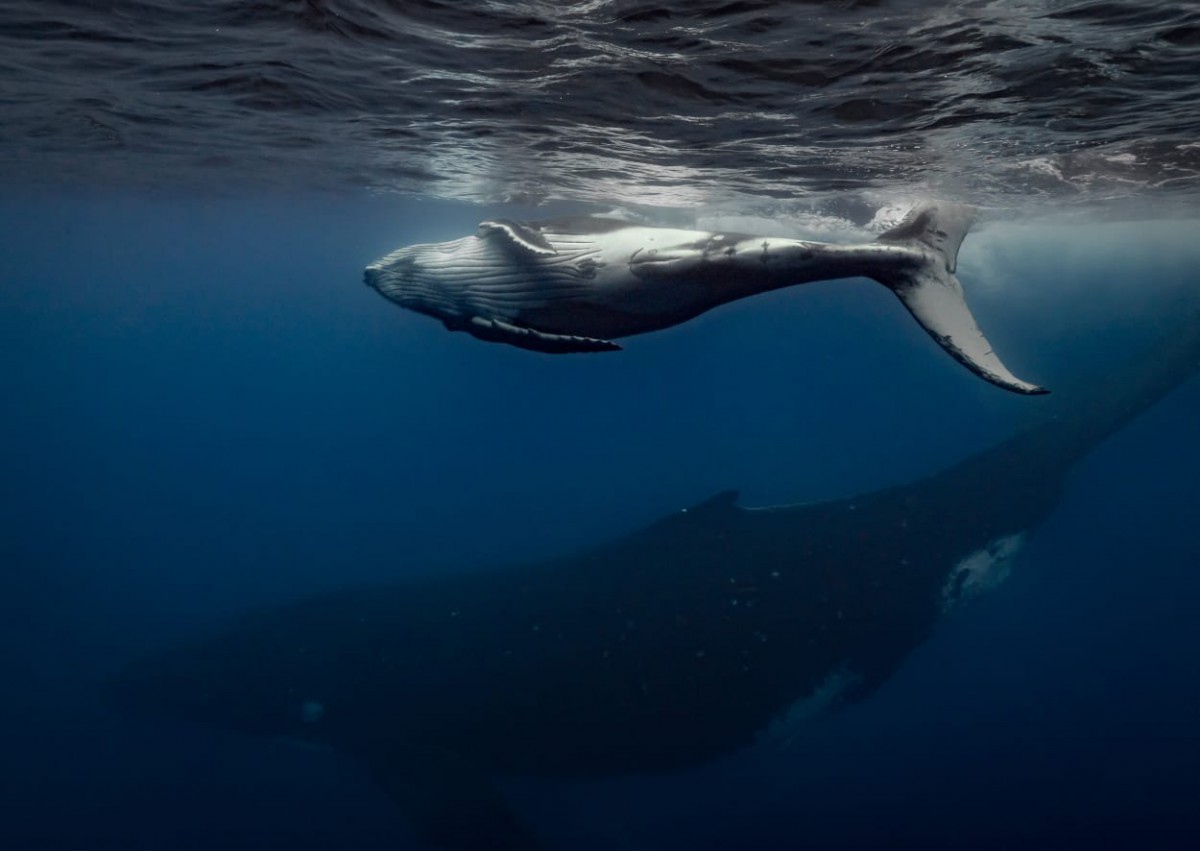 Mother and Calf Humpback Whales, French Polynesia 2022. Image credit EYOS Expeditions
Over two decades have passed since the first season of the BBC documentary series, Blue Planet, aired. For an ocean-obsessed 14-year-old like myself, and for generations of budding explorers, it was a transformative experience. Both the original series and its successor, Blue Planet II, redefined nature filmmaking, immersing audiences in the unseen corners of the ocean with unprecedented detail.
Today, the BBC production team gathering inspiration for the highly anticipated third season. In an exclusive interview with SuperyachtNews, James Brickell, the series producer for BBC Blue Planet III, sheds light on the series' mission, the unexpected observations that have led to some of its most memorable moments, and the potential role the superyacht fleet can play in shaping the next instalment.
The production team, led by Brickell, has publicly called for footage and observations of marine animal behaviour. As Brickell explains, unique narratives from scientists and citizen observers with compelling stories were an integral part of the last season, and they are poised to underpin the next evolution of wildlife documentary filmmaking.
"We are currently on the lookout for captivating and unusual animal behaviours from the marine world, and we would love your help. Some memorable BBC nature sequences began as observations by wildlife enthusiasts from across the globe."
The third series will delve into the five major underwater habitats: the Tropical Seas; Temperate Seas; Polar Seas; High Seas; and Deep Seas, while a sixth episode will explore how seas are changing. The superyacht fleet is dispersed throughout these regions, presenting owners, guests, and crew with the opportunity to share their experiences.
Galapagos Lava Lizard rests on Marine Iguanas, Galapagos expedition 2018. Image credit: Jack Hogan
"For this season, we are interested in both underwater and coastal stories, animal moments that could feature anything from fish to marine mammals, invertebrates to seabirds - even land animals which interact with the ocean in some way. We are looking for visually impressive and novel animal behaviours - whether that's a fascinating courtship display, a clever feeding technique, impressive aggregations or unusual species interactions."
About 15 years ago, Brickell and the BBC pioneered a wildlife show that utilised user-generated content for the first time. With technological advancements and increasing access to high-resolution cameras, submersibles, and drones, the potential for this approach has grown exponentially - nowhere more so than onboard today's superyacht fleet.
"As a filmmaker, I draw inspiration from dive guides, boat owners, fishermen, and sometimes even casual bar-side stories," Brickell shares. "People often recount events or sightings they don't fully comprehend. We follow up on these leads, which can result in us documenting unusual events.
"The unpredictability of the sea means that what we film one week could be entirely different the next. That is the allure of working on a show like this, but it also presents a challenge for us to find the most compelling footage."
Few observers are as uniquely positioned to contribute to this endeavour as the far-reaching superyacht fleet. Equipped with state-of-the-art technology, these yachts and their observant guests and crew are more engaged and connected than ever before. Many yachts have witnessed extraordinary examples of marine behaviour, but these often go no further than the memories and hard drives of guests and crew. Sometimes, as Brickell explains, untrained observers may not recognise the significance of what they have seen.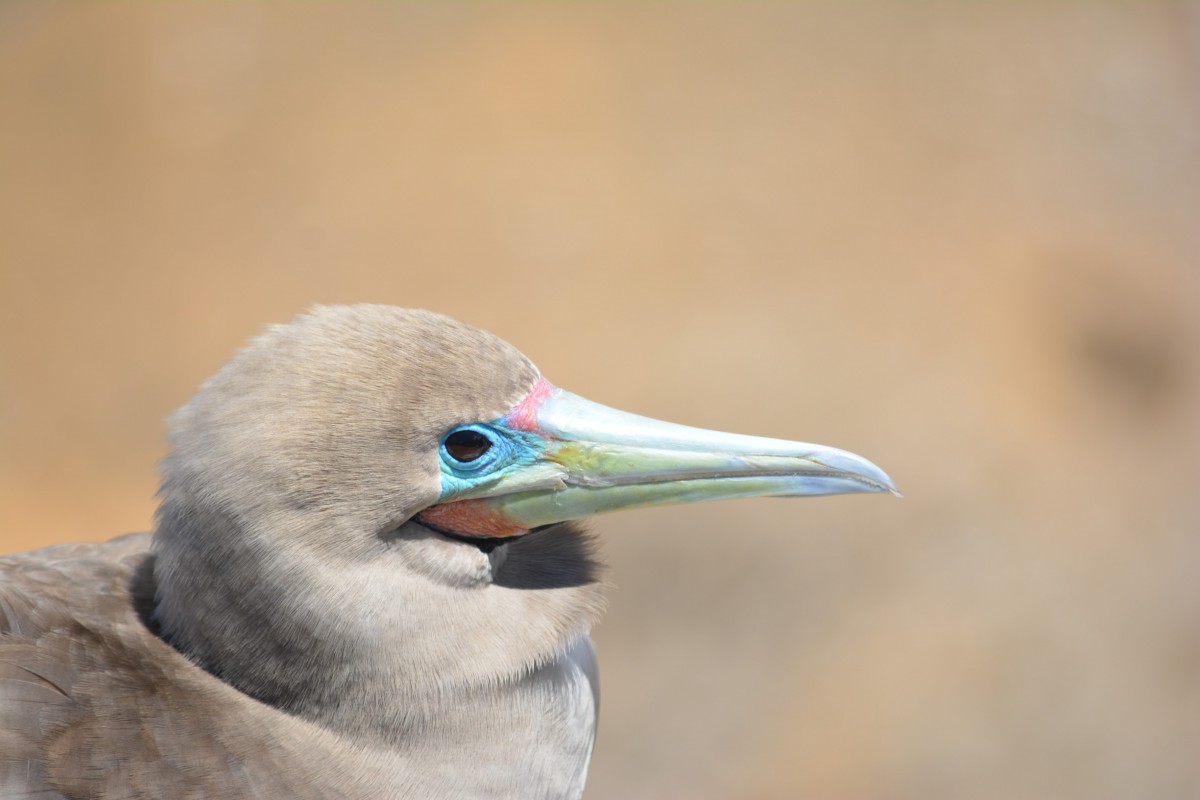 Juvenile Blue-footed Booby, Cocos Island 2018 Image credit: Jack Hogan
Brickell recalls an encounter in Queensland, Australia, where local tour operators reported sightings of Lemon sharks breaching and seemingly working together to herd baitfish—a behaviour previously unknown to science.
The team visited the location and filmed the sharks, resulting in both an astonishing shot for the series Great Barrier Reef series and a scientific breakthrough. While filming, a yacht owner offered their vessel when the team faced logistical issues, enabling filming to continue after some necessary minor modifications to the vessel and its tenders.
Much of Blue Planet, and wildlife documentary filmmaking in general, unfolds at the intersection of ecosystems and human influences. The superyacht fleet finds itself at this nexus. With over 6000 vessels in the active fleet and tens of thousands of increasingly environmentally-conscious crew and owners, there is a real opportunity to make a significant impact.
"The oceans and ecosystems are changing, and the human impact is undeniable. The new season will not shy away from this. The stories we aim to tell aren't just about discovering new species and environments," Brickell concludes. "They are also about how humanity is impacting the marine ecosystem, and technology is transforming our access to the marine world. Everyone carries a camera nowadays, and that's revolutionising how we document marine life."
With its potential to influence our understanding of the oceans, Blue Planet III is set to captivate millions of viewers worldwide, creating a definitive legacy for marine exploration and conservation.
All of the images in this article have been taken by the author and the crew onboard superyachts. This has bearly scratched the surface of those trips and their hard drives. If the vessel you manage, own or operate has a story to tell, and footage to share, please click here.
---
Click here to become part of The Superyacht Group community, and join us in our mission to make this industry accessible to all, and prosperous for the long-term. We are offering access to the superyacht industry's most comprehensive and longstanding archive of business-critical information, as well as a comprehensive, real-time superyacht fleet database, for just £10 per month, because we are One Industry with One Mission. Sign up here.
Related news