Dasha Moranova Designs studio was established in Amsterdam 2015 once Dasha the owner and creative director relocated from Hamburg and London after her successful business period at Blue Ocean Yacht Management, Terence Disdale Design and Winch Designs.
Dasha's international portfolio spans over 15 years of experience working on some of the world's most prestigious Superyachts projects from 20 M to 164 M (M/Y Eclipse, M/Y Luna, M/Y Kibo, M/Y Dartwo, M/Y Dilbar, refit Zephyr, etc) and Award-winning Interior design studios as well as many high-end residential and hospitality projects.
DMD's drive is not only to make sustainable design contribution towards a healthy world to live in, but also to create human ability to create beauty and wonder.
In 2021, Dasha was invited by Lurssen shipyard to design a sustainable innovative interior design for project ALICE, 98 M. The concept was presented at the MYS 2021. Dasha and her team also created an animation movie to present the project to the larger audience.
"It is always a collaborative effort between all parties that brings the most successful and beautiful results."
Address:
Kanaalstraat 51H
Amsterdam
Zuid Holland
1054 XA
Contacts:

News summary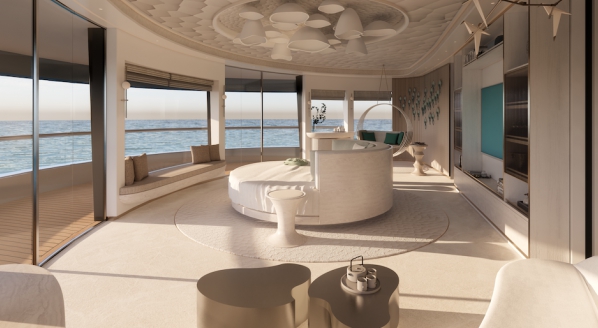 Dasha Moranova recalls her journey from humble beginnings to the wonders of Lürssen's Alice concept....
Fleet