Ante Tenders is a product of the effortless pursuit of several boat craftsmen, to find unique expression, worthy of admiration. It's been more than a decade since our first vessel touched the water. We are the team behind many successful projects, such as Art of Kinetik. This time, we offer you something different: limo & RIB tenders.
Our Limo tender is designed for passengers in mind. It provides for utmost comfort and luxury during a voyage from the yacht to shore and beyond. Its 2m in clear height bespoke interior features options such as air conditioning, custom mood lighting, surround sound and entertaining system, a refrigerated drinks cabinet.
The GT10 tender rib boat is designed to deliver ultimate high-performance. Powered by staggering 700 hp, our RIB tender makes for an exceptionally comfortable, fun, and dry ride. It offers two spacious platforms for its 14 passengers. One of it's most prominent features is its custom-made amenities. Its maneuvering angel lights are its most recognizable feature. Among others are sun awning, fridge, lavatory, numerous storage volumes, freshwater shower, and a high-quality stereo system.
Both of our tenders are customizable, from visual to technical aspects, to suit the client's wishes.
Address:
Pukovnika Milenka Pavlovica 153 P
Belgrade
Belgrade
11273
Contacts: News summary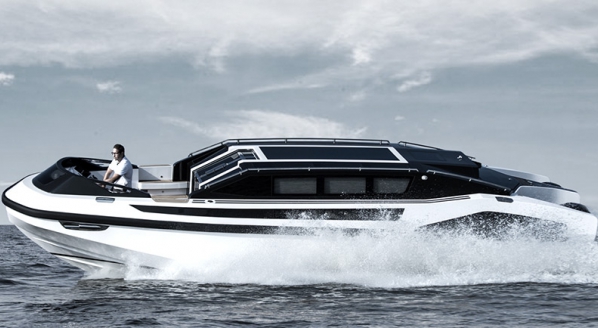 Ivo Martinovic, creative director of Ante Tenders, talks about what sets the innovative tender builder apart…
Fleet