V360Marine is a full-service, independent studio that specialises in creating immersive virtual and augmented reality (VR/AR) experiences for the yachting and marine industries to improve efficiencies throughout a yacht's lifecycle. Our highly-skilled team visualises designs, spaces and places using the latest technology and industry-specific expertise to guarantee incredible results, first time, every time.
From ship-builder to broker… designer to project manager … crew to owner …we've got you covered.
Design
Visualise and test concepts and ideas in a fully immersive environment and effectively communicate them to the client and project teams.
New Build
Significantly improve the predictability and transparency of projects using our bespoke fully immersive configurator and up to 20% cost savings on projects using our Digital Twin technology.
Re-fit
3D scan existing areas for accurate baseline reference, from small complex objects to entire mega yachts. Use the exact digital model to visualise schemes and produce engineering drawings for the project to eliminate fabrication and construction errors.
Safety
Visualise and simulate hazards for yacht safety / ISM through engaging and targeted virtual environments both on and off the water.
VR Training
Maximise knowledge retention and improve safety on board with our targeted, yacht-specific VR training simulations and bespoke training programmes. Train your crew on location with our fully portable off-the-shelf VR training systems to avoid logistical challenges.
Charter & Brokerage
Enhance customer engagement through fully immersive VR experiences that will make your brand stand out from the competition.
Address:
The Landing
Media City
Salford
Manchester
M50 2ST
Contacts: News summary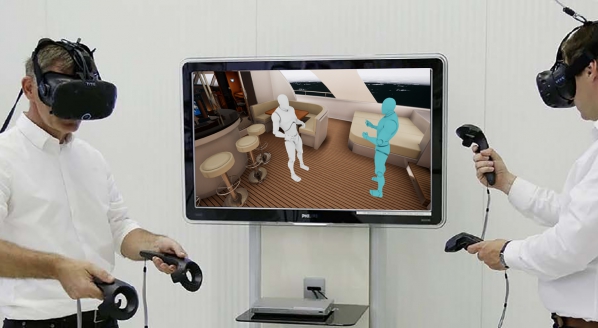 Sam Slater, CEO at V360 Marine, explains the benefits of training crew using immersive technologies…
Technology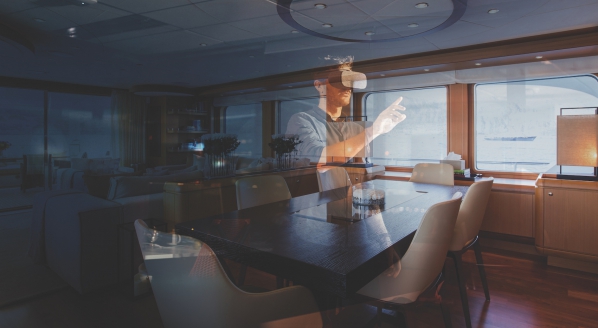 Can virtual and augmented reality transform the design process of a superyacht project?
Technology
Press releases
No press releases