GILL SCHMID DESIGN is an internationally
acclaimed design practice based in New York,
founded by Alistair Gill (UK) and Veronika Schmid
(AUT).

The practice is recognised for its innovative
design work in the fields of yacht and superyacht
design, architecture and interior design. They are
known for their contemporary, elegant and unique
design sensibility, with a specialisation in high-end
luxury and one-of-a-kind design solutions. Their work
has been published extensively worldwide.

Prior to setting up the company in NYC, both directors
had 15+ years of professional and academic experience
in renowned yacht design and architecture firms around
the world, working with greats such as Martin Francis,
Richard Meier and Frank Stella.

Teaching at the most respected architectural universities
worldwide, such as Columbia University, Harvard GSD,
the Architectural Association and many others, is what
uniquely exposed the thinking of its directors to a
wide range of design/architectural methodologies and
approaches, always working at the very cutting edge
of ideas, but with a deep understanding of traditional/
established and historical design issues.

Address:
555 West 53rd Street
Suite 649
New York
NY
10019
Contacts:

Address:
555 West 53rd Street
Suite 649
New York
NY
10019
Contacts:

News summary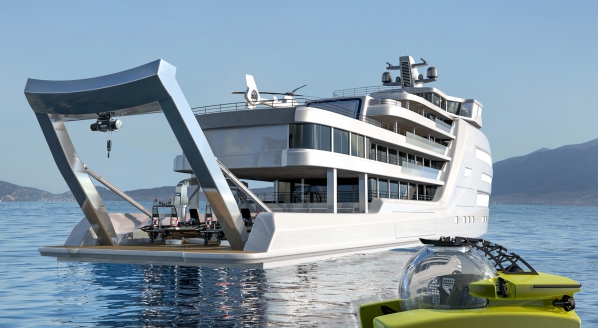 There are many different aspects that need to be considered when deciding the set-up for submersible operations…
Technology