Established in 1981, Dixon Yacht Design is a multi-skilled and multi-disciplinary design practice. Based on the water's edge at the epicentre of UK yachting, the Studio's diverse portfolio of work has been credited with numerous international awards.
Our key strength is our unrivalled diversity. Our broad spectrum of designs encompasses sail and power, production boats and custom superyachts, displacement craft and fast planning powerboats, monohulls and multihulls, and myriad permutations of those different types.
Working with small and large boatbuilders worldwide, our diversity encourages innovation, and allows ideas and methodologies to flow constructively between seemingly disparate projects. We aim to give production boatbuilders the sophisticated design flair that inhabits the world of super-yachting. And to satisfy Superyacht owners who still want their vision to be eminently practical and efficiently designed.
Address:
Swanwick Marina
School Road
Swanwick
Southampton
Hampshire
SO31 1ZL
Contacts:
News summary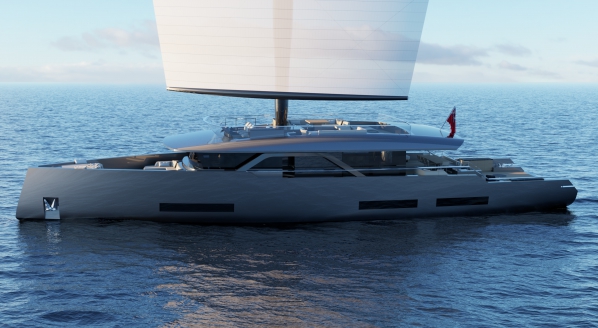 Dixon Yacht Design unveils a concept that combines both motoryacht and sailing yacht design…
Fleet
The event will host this year's Superyacht UK Young Designer Competition for the first time…
Fleet