Waste management for superyachts
Managing waste on board is a challenge, but there are a number of solutions available to make the process easier…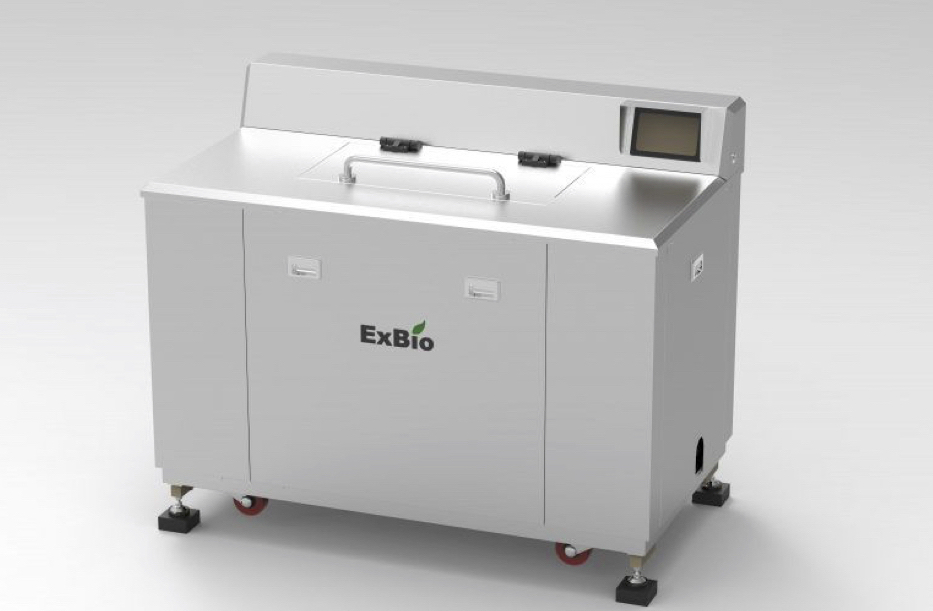 The handling of rubbish on board when cruising with the owner or charter guests has historically been a headache for all superyacht crew, even more so when exploring remote destinations or undertaking long passages. The main issues concern finding the space to store large volumes of waste for long periods of time in a hygienic manner. Various solutions have been tried and tested to help the process, from waste compactors to refrigerated garbage lockers to storing full bin bags until a suitable offloading point is reached. But even then, the rapid accumulation of waste can pose significant operational, logistical and hygiene problems for the crew.
It's not so much the regulations, rather the inconvenience that motivates crew to handle waste in a more efficient way. Yes, the International Maritime Organisation created the International Convention for the Prevention of Pollution from Ships (MARPOL), and in particular Annex V, to seek to eliminate and reduce the amount of rubbish being discharged into the sea from ships, however, MARPOL requirements relating to the implementation of waste-handling procedures on board are far from stringent.
These regulations stipulate that every ship over 100gt shall carry a garbage-management plan, with written procedures for collecting, storing, processing and disposing of rubbish. Every ship over 400gt shall also be provided with a garbage record book. While these requirements are an extra administrative exercise for crew, they don't necessarily help them with waste-management procedures.
As such, superyachts are being built with increasingly inventive waste-management solutions – not necessarily to comply with the regulations but rather to make the crews' lives easier and assist with the age-old issue of on-board garbage management. With today's solutions, it's possible for waste to be properly managed with large holding tanks, plastic disposal, refuse separation, glass crushers, compactors, cooled garbage stores and even on-board incinerators.
Some vessels are being built with sophisticated garbage-management systems that mean nothing – not even the tiniest of food particles – ends up in the water.
Some vessels are being built with sophisticated garbage-management systems that mean nothing – not even the tiniest of food particles – ends up in the water. The captain of one new-build yacht revealed the system installed on board, manufactured by the German Kloska Group, that offers some advanced solutions. Firstly, a food-waste extractor deals with food generated in the galley. The waste is moved by an integrated vacuum transport system to the garbage-handling room and the extracted water is sent to the grey-water tanks. Any grease is separated from the water and the resultant food slurry is either disposed over the side (MARPOL permitting) or put into bags and then into the dedicated freezer in the garbage-handling room. It can also be disposed of via pipe into a marina grey-water system.
This particular yacht also has a PET crusher, through which plastic bottles are perforated and compressed to a quarter of their original size to be bagged and frozen for disposal ashore. A glass crusher is used to crush glass bottles and jars and grind them into particles the size of sand, and this is bagged and frozen or disposed of ashore. A bag compactor is also used to compact cardboard, packaging and cans to 14 per cent of their original size. These are then made into cubes and put into the freezer or sent ashore.
Superyacht Rubbish is a division of Complete Yacht Solutions that specialises in distributing products that can streamline the operational garbage plans of today's superyachts. This includes the Marinaut vacuum system (pictured below) that is proving to be particularly popular in the superyacht market. The compact vacuum device seals garbage bags while reducing their volume by up to 50 per cent. Originally developed by Theocare for the care-home industry – where rubbish disposal is charged by volume rather than weight – the Marinaut system is an interesting proposition for yachts of all sizes looking to better manage their own garbage processing and storage.

The system is relatively straight-forward: the small Marinaut vacuum and filter unit is hung on brackets mounted on a wall or bulkhead, and the twin-film, double-sealed garbage bag is clipped into the unit for vacuum air extraction. A specially developed filter contained within the master unit ensures that only clean, non-odorous air is expelled. This means superyachts can avoid any nasty smells or unhygienic leakages from waste that cannot be disposed of for days or weeks when cruising does not lead to a harbour with appropriate facilities for waste disposal.
David Gates, managing director of Complete Yacht Solutions, is distributing the Marinaut system to an increasing number of superyachts. "I think its popularity comes down to the fact that it really makes a difference to on-board operations," he says. "Most yachts don't have the facilities to store lots of rubbish and many rubbish rooms overflow. The system reduces the size of rubbish, sealing it from smells or leakages, so superyachts spend a lot longer at anchor without having to do as many rubbish runs in the tender. Most yachts I work with have gone from doing rubbish tender runs every day to every four to five days. Plus, they no longer have to spend three hours a day cleaning the tender of bin juice. The crew's time can then be repurposed to other tasks and the overall operational efficiency is improved."
Furthermore, the system can help keep down costs; in some marinas and locations, yachts are charged a per-bag fee to get rid of rubbish. With the Marinaut system, three bags of normal rubbish can fit into one bag, meaning that rubbish disposal in those places can be a third of the price.
Another of the latest solutions to take hold of the garbage management market is the food digester, and Superyacht Rubbish distributes the ExBio Ex-Series Digester (pictured in main image) that turns food waste into grey water. Food waste can be a big problem on all sizes of superyachts because it is the source of most smells and mess on board. Running from a standard wall plug, the only integration needed is a hot-water pipe feeding water to the device and a waste pipe connected from the device to the grey-water tanks. It is available in various compact sizes and crew can lift up a handle, throw in food waste and the machine then takes up to 24 hours to turn the food into grey water that is pumped straight into a grey-water tank. The microorganisms inside the digester have a semi-permanent lifespan, which means the machines have to be reinoculated every 12 to 18 months. Gates is again careful to point out that these digesters are very different from garbage macerators that can be dangerous and smelly.
Gates believes the next thing to take off in the garbage-management market will be recycling solutions, with more boats becoming more environmentally conscious and wanting to recycle. With more yachts being used in remote areas and with the potential for more stringent regulation regarding recycling, the above solutions will become even more relevant in helping to reduce a superyacht's impact on the environment as well as running a more efficient garbage-management plan.
Profile links
---
Click here to become part of The Superyacht Group community, and join us in our mission to make this industry accessible to all, and prosperous for the long-term. We are offering access to the superyacht industry's most comprehensive and longstanding archive of business-critical information, as well as a comprehensive, real-time superyacht fleet database, for just £10 per month, because we are One Industry with One Mission. Sign up here.