Bridging the past and the future
How has the superyacht bridge evolved over the last 25 years, and what will it look like in 25 years' time?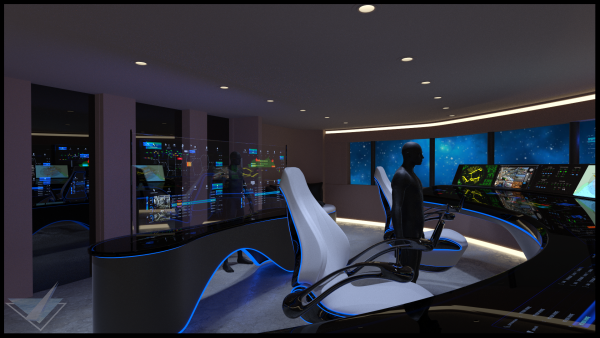 While it's fair to say that most aspects of superyachts, their design and their systems have changed in the last quarter century, there can be few more marked examples than the nerve centre of the yacht – the bridge. At first, the progression from a jumbled collection of what now seems fairly primitive equipment to an holistic control centre seemed slow, but in the last decade the pace of change has quickened as technologies advance at an ever-increasing rate. There are other reasons for the dramatic shift, too.
"Back in 1992 the bridge was mainly a technical space," begins Tobias Grunwald, sales director at Raytheon Anschütz, "compared to today where it is considered by the owner as part of the owner's area where he might sit with his guests or pass through when showing his boat."
"If we rewind 25 years, the bridge was reserved for the captain only," agrees Mike Blake, president of Palladium Technologies. "Today it has become an extension of the yacht so it's got to look nice. I remember one of our owners – a very well known technology guy – walking up to his bridge and saying 'wow, why is my bridge so outdated?'. That's all it took – we got called and flew in, and a year later we had completely ripped out the bridge and designed a much more tech-looking bridge. Owners use the bridge now both for entertaining guests and to show off the really cool tech they have. It has become part of the bragging rights."
Part of the transformation has been thanks to the changing nature of technology. On the one hand, the equipment itself has morphed, from Loran C to early GPS to the super-accurate GPS we have today. Radar has evolved; CRT screens became TFT, and with that came the move from discrete circuitry to PC-based systems; paper charts have been replaced with ECDIS, and all these things can now talk to each other. "In the early days," says Grunwald, "there were protocols to exchange data, but it was maybe the beginning of integration, and there was not a lot of need for it back then. From Raytheon's perspective, we started with integration at the end of the 1990s, and there was a dramatic change when we moved from CRT to TFT monitors – nearly all systems were then transferred to PCs. It was around 2004 that we did the first superyachts with integrated PC-based systems."
As integration developed in the early 2000s, really hitting its stride by around 2010, so the user interface began to fall under the eye of bridge manufacturers and integrators. "User interfaces are an area I really feel quite strongly on," says Blake emphatically. "I've seen so many user interfaces (GUI) from a technical standpoint and they are very difficult for a new user to absorb, whether that's an app on your computer or on a Crestron control system, and I believe that we have to design better GUIs. A good interface revolves around human brain works, and the human brain can typically only absorb seven elements of information at a time."
So what is the control interface of the now and the future? Technology has finally made possible Minority Report-style gesture control transparent screens, although Blake no longer believes these are the future for the bridge. "We introduced that around five years ago," he explains, "but it became tiresome to always have my hands in space not touching anything but using gestures. So I think speech control is the next progression point." He also points to augmented reality as a likely essential component of the future bridge.
Of course, any major changes in tech or interface face an additional hurdle – getting approval by class and other regulatory bodies. "From the point of view of regulations I have the feeling the IMO will still in five or even 10 years have more or less the same regulations as today. They are quite slow," says Grunwald. "When you look at augmented reality or head-up displays, this is all coming in other areas of our lives, but from a regulation point of view I would say that we will still have two radars and two workstations as now on an IMO boat."
For Grunwald, the progression on the bridge is more likely to be behind the scenes. "When you look at your desk it's not that different from 25 years ago – you still have a keyboard, a mouse and a screen," he explains. "I think we will see a dramatic change in the software [of bridge systems] and its capability but not necessarily in the hardware and the hardware interface."
Software, it seems, really will be key in the future. "The challenge we are facing today, if we think about third party integration, is coping with all the different interfaces," says Philip Kankelfitz, megayacht segment lead at Raytheon Anschütz. "But I can see that the architecture of the software running on bridges is becoming more flexible, so it will become way easier to make everything look like it's from one maker. And 20 years ago everything was standalone, dedicated equipment where as today it's just a standard computer for radar and ECDIS. Tomorrow it could be just a big processor running the different types of software – I see a change from dedicated hardware to a very flexible software architecture."
For Blake, the future could mean losing even the glass bridge of today. "I firmly believe mixed reality glasses will be the way the captain will navigate and use the information that's up there on the bridge," he concludes. "Rather than scanning across seven or eight LCD screens, why not have that information in front of him all the time and in a subset format? Mixed reality and augmented reality will be very important up on the bridge."
Image courtesy of Palladium Technologies.
We take a detailed look at how the bridge has evolved over the last 25 years and where it might be going in the next 25 years in issue 182 of The Superyacht Report. Have you subscribed to The 'new' Superyacht Report? If you are a captain, owner, yacht manager, chief engineer, first officer, broker, designer, senior shipyard management, an owner's representative, investor, or a family office, you are eligible for a complimentary annual subscription to the only superyacht industry publication worth reading. To apply for your VIP subscription, click here.
Technology will also be a key focus in this year's The Superyacht Forum, taking place 13-16 November at Amsterdam RAI. Following a theme of A 10-year Blueprint for the Superyacht Market, the forum is set to be the networking highlight of the superyacht calendar, with 800 delegates and key decision makers from the technology, operations, owner and family office, project management, yard and construction sectors brought together to discuss the key factors affecting and influencing our industry. To book your place and for further information, click here.
Profile links
---
Click here to become part of The Superyacht Group community, and join us in our mission to make this industry accessible to all, and prosperous for the long-term. We are offering access to the superyacht industry's most comprehensive and longstanding archive of business-critical information, as well as a comprehensive, real-time superyacht fleet database, for just £10 per month, because we are One Industry with One Mission. Sign up here.
Related news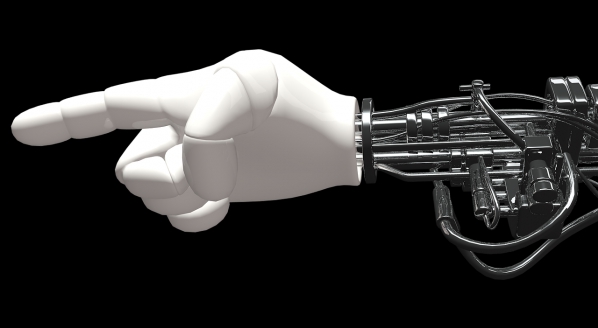 With technology evolving so quickly, we urgently need to rethink how we design, build and interact with our superyachts
Technology