In conversation with John and Mathew Hornsby
The brothers discuss reliable engineering and Williams Jet Tenders' growth in the superyacht sector…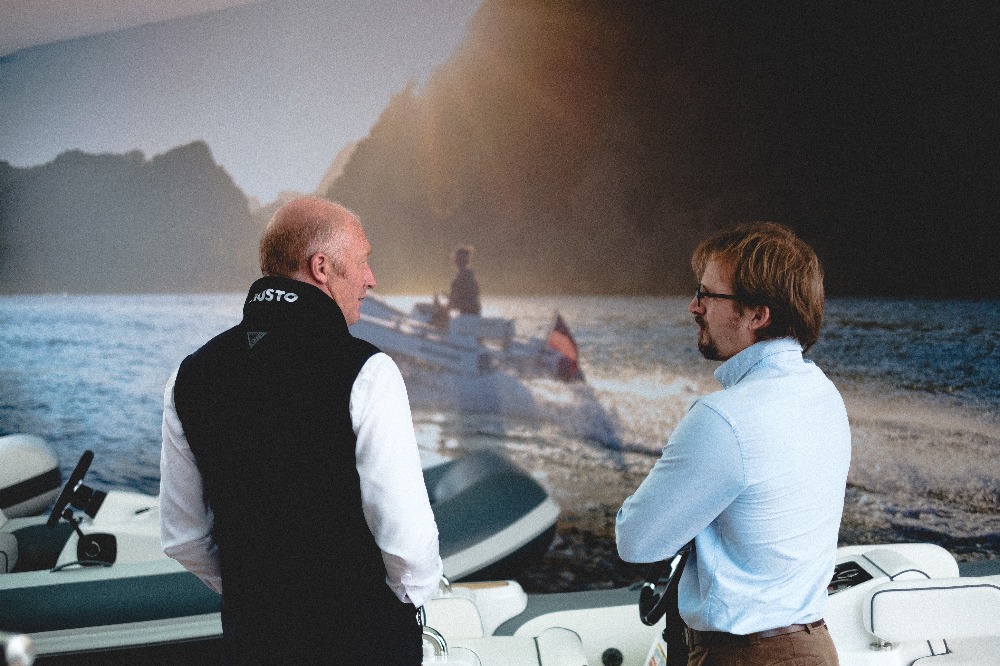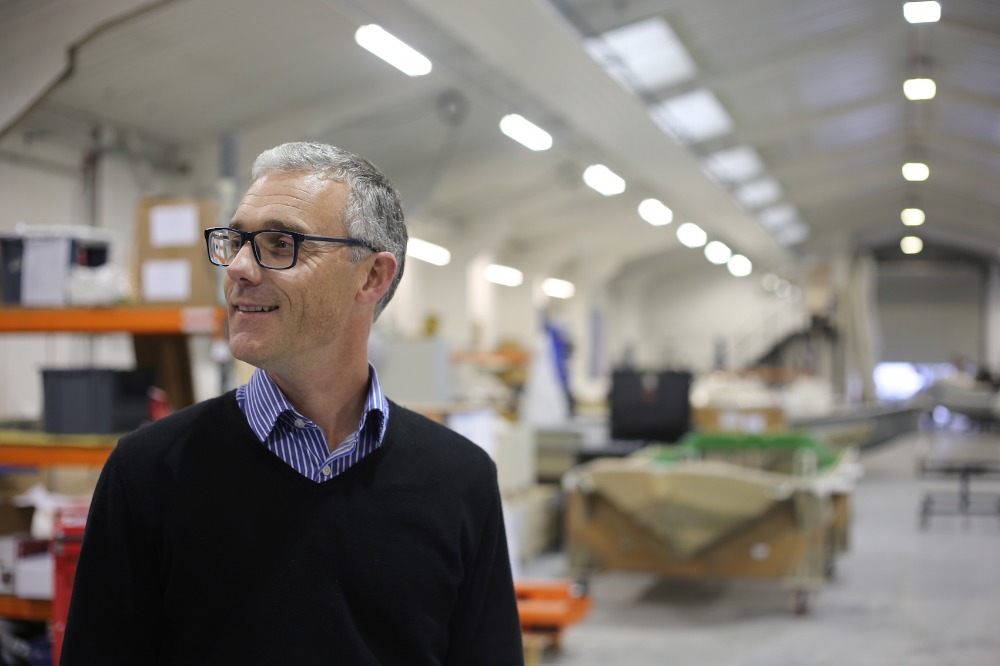 Tenders are essential pieces of equipment for any superyacht. Whether being used for ferrying guests safely and comfortably from ship to shore, watersports activities or simply for crew to carry out day-to-day operations, no superyacht experience would be complete without a functioning tender. As such, the superyacht tender market is large and varied. Owners are spoilt for choice when it comes to size, design and engineering, but few manufacturers have such a significant and specialised hold on the market as Williams Jet Tenders.
It all started from small beginnings, essentially building wooden boats out of a garden shed in the family home. Since 2004, the Hornsby brothers have overseen the growth of a company which now employs 70 people and occupies a 80,000sqft facility in Oxford, producing around 900 boats each year which makes it the largest builder of motorboats by volume in the UK. With 14 models currently available, which mostly cater for yachts between 15m and 50m, Williams has a strong and expanding range.
Williams Jet Tenders has evolved considerably since its origins, even in recent years. Can you identify the key stages in the development of the business?
MH: The last 14 years that we have been building jet tenders have definitely been quite an epic journey. I would say one of the key milestones in that journey was in the earlier stages of the business and [this] was crucially recognising that our strength lies in our engineering expertise. Building a jet tender is quite different to manufacturing a tender and sticking an outboard on the back – jet tenders have a whole raft of technical challenges to make the boat work and perform really well, while also being reliable. So from the very earliest beginnings we have majored on our engineering and technical expertise and kept that at the core of the business. We believe that the success of Williams today is completely down to the engineered quality of our products.
How important is the superyacht sector to the company's overall business model?
JH: The core of our business in the superyacht sector is currently in the 30m to 50m size range – we produce tenders up to 6.25m in our Dieseljet range, the size of which mainly lends itself to superyachts up to 50m. While the demand for this size is smaller than other sizes of tenders, we are producing around 100 of these larger tenders every year, so it is still a large-volume business for us. We also see the superyacht market as a sector in which our tender sales are growing, which means we are placing more investment into this market and new products will be launched in the next year to cater for that growing demand.
What are the benefits of a jet tender that appeal to superyachts?
JH: A jet tender has a number of advantages for superyachts, and the first and foremost advantage is the size. On a jet tender, you don't have an outboard on the stern, or a Z-drive leg sticking out from the hull, so you have a very dimensionally compact product, which we have found is very appealing to most yacht designers when trying to fit a tender on board. Space on a yacht is always at a premium, so yacht builders want the smallest possible tender to fit into the smallest possible space, which is where jet tenders have an edge.
MH: The other big advantage is safe operation. Firstly, the jet-propulsion system means that the centre of gravity of a jet tender is more central in the tender, meaning that hoisting and handling the tender is more straightforward for crew than tenders with other propulsion systems. Furthermore, with a jet tender, there is no exposed propeller, so for charter yachts that may be using the tender for watersports for the guests, there is another significant safety advantage with a jet-propulsion system.
In the 14 years that Williams has been in business, the superyacht has also evolved dramatically. How have you adapted the business to cater for a changing large-yacht market?
MH: One of key things that we have had to keep at the core of all of our products to be successful in the superyacht industry is reliability. A tender is effectively a tool on board a superyacht. It is used and called upon every day that the boat is in use, and it has to work. If it doesn't work, your customers will be left with guests [who] are stranded on the yacht or crew that can't do their job properly.
Sometimes there seems to be a drive towards new technologies that are not ready for market introduction...
Therefore, we are in an industry where our products need to be reliable, but this is not always the case across the tender market. Sometimes there seems to be a drive towards new technologies that are not ready for market introduction, or there is a demand for bespoke, one-off tenders that are challenging to build as reliable because of their one-off nature. So we recognise what matters and, as the superyacht market changes, we are always looking to improve our offering, but we have to keep coming back to that key factor of dependability and reliability of our tenders. With any new technologies, therefore, we take the approach that we cannot afford to be testing new kit on our customers and so we make 100 per cent sure of the reliability of a product before bringing it to market.
What are the main concerns of superyacht clients when it comes to choosing a tender, and how does Williams deal with these?
MH: This is an interesting point because there are often very different challenges from the owner's perspective as opposed to the captain's perspective. More often than not the owner will be driven by the style and aesthetics of the tender whereas, conversely, the captain is much more interested in the engineering quality of the product and its reliability. While this may be a gross generalisation, it is often the case and makes for an interesting dynamic between the owner and the captain when it comes to choosing the equipment.
However, what it comes back to is reliability and engineering quality being the main priority, and [this is] the foremost aspect that we make sure we get right. Of course, we pay attention to the style and aesthetics, but all of that is useless if the boat doesn't work. It is important to balance all the different wishes that come into play when choosing a tender, but we prioritise them in order of what matters the most.
Are there any new technologies that you are looking into or foresee making a big impact on the superyacht tender market in the future?
JH: Going back to the reliability factor again, if we have that underpinning everything that we do, it stands to reason that we are cautious and conservative about anything radically new. The superyacht industry is quite interesting in this respect as it seems that everyone in the industry wants to compare us to the automotive industry in one way or another. There are now a lot of high-profile people within yacht building [who] have come from high-end car manufacturers, and so there is a kind of aspiration for our industry to catch up with the automotive industry and almost emulate it. Therefore, whenever something new comes out on a car, everyone starts talking about when it will feature on boats, and electric propulsion is a classic example of that.
Of course, it is good to have that desire to move things forward but we all have to recognise that the marine environment is very different to dry land and often customer expectations – and what these boats actually can achieve – is drastically different. With that in mind, when it comes to electric propulsion, there are some major challenges in providing a product that is not powered by diesel or petrol that will give customers what they actually need.
MH: We are not dismissing electric propulsion at all, in fact we are working closely with a couple of companies that are at the leading edge of electric propulsion in cars. But I think the difference with us is that the research and development is being conducted behind closed doors. Although we are always looking at new technologies that could potentially benefit our products, we have no desire to be the first to market with a tender that doesn't work.
What else does Williams have in store for the superyacht market in the future?
MH: Within the next year we are launching a new range of tenders that are aimed at the 50-60m new-build and refit superyacht sector. This is because we are very much being asked by our current customer base for boats within this category. The likes of Riva and Benetti are progressing with designs and builds that are ever bigger, producing boats well over 100ft and therefore asking us for larger tenders. We will be revealing the plans for the design and production of these new models at this year's Monaco Yacht Show.
Find the full interview in issue 188 of The Superyacht Report.
Profile links
---
Click here to become part of The Superyacht Group community, and join us in our mission to make this industry accessible to all, and prosperous for the long-term. We are offering access to the superyacht industry's most comprehensive and longstanding archive of business-critical information, as well as a comprehensive, real-time superyacht fleet database, for just £10 per month, because we are One Industry with One Mission. Sign up here.
Related news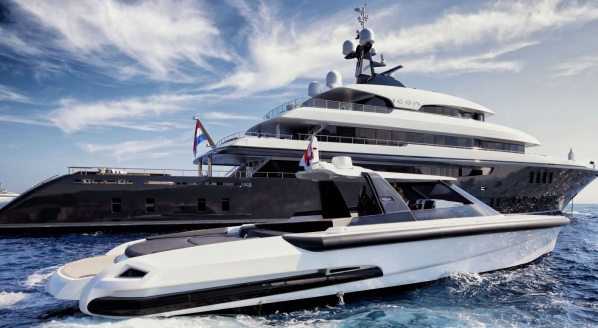 Josh Richardson of Superyacht Tenders and Toys highlights the necessity of the tender specialist.
Fleet