Easing the exploration of uncharted waters
A look at the latest navigation technology that is enabling yachts to go further afield while also cruising safely…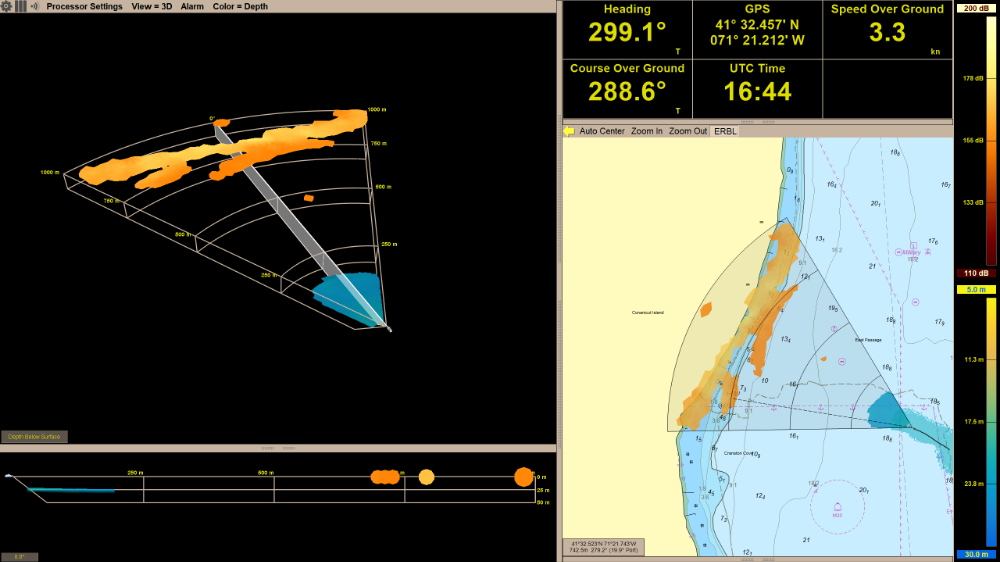 Although very little of the world's oceans remains uncharted, depending on when an area was last surveyed, varying degrees of reliability means vessels are not able to rely solely on charts wherever they are in the world. The number of changes to the seabed floor dictates that a chart based on a survey from the beginning of the Admiralty, for example, is not likely to be accurate today. While commercial routes are kept relatively up to date by official charts, many parts of the oceans are inadequately surveyed from a yachting point of view.
"The mapped waters tend to be either navigational areas with regular shipping activity or areas with commercial exploration operations, with the data usually being made publicly available in analogue (paper) or digital [ECDIS/ ECS] format," explains Captain George Mills, consultant master mariner at DSNM Ltd. "For example, a band 3 Electronic Navigation Chart [ENC] is designed for coastal navigation and will not contain sufficient detail and information to anchor for lunch in the pretty bay identified through binoculars by the owner. According to the IHO ENC Coverage Catalogue, the entire Corsican coastline is covered by band 4 ENC [approach charts] but only about 50 per cent of Sardinia is."
"From a regulatory point of view, most yachts have to use the official ENCs as the primary source of navigation, but unofficial ENCs are often much more detailed and, in reality, will be relied upon more heavily by the crew..."
This means superyachts don't have to stray far from the milk run before they struggle to rely on official electronic charts or ENCs. However, Chris Warde, head of superyachts at ChartCo, points out that there is a stark difference between official and unofficial ENCs. "From a regulatory point of view, most yachts have to use the official ENCs as the primary source of navigation, but unofficial ENCs are often much more detailed and, in reality, will be relied upon more heavily by the crew," says Warde. "The key here is preplanning and checking the detail on whatever electronic charts you have before going anywhere. If it's not good enough, there will always be suppliers of unofficial ENCs for the area required that can be used as an aid to navigation."
While yachts should be able to obtain unofficial ENCs for reliable navigation for most remote areas, visiting the polar regions is an exception to this rule. "In the polar regions, there are ice-cap shifts that no chart in the world can keep track of," adds Warde. "But boats venturing into these waters will be so well equipped in other ways that they will have built-in redundancy and won't be relying on just charts anyway."
The key point to emphasise is that yachts don't have to go far off the beaten track before they start having issues relying solely on official ENCs, and are much more likely to get caught out in places closer to home. While the technology used to survey the sea is always improving and, consequently, electronic charting will continue to improve, yachting is a very small sector of the global maritime world, so it will not always have the charting to support it. This means that yachts will always need to be looking at multiple navigational aids and should use the most appropriate electronic chart to mitigate risk, which will usually be unofficial ENCs.
Of course, there will be occasions when charts will be of no help at all. With more yachts choosing to operate further afield and in challenging environments, the risk of collision with poorly charted, wrongly placed or transient obstacles, such as ice or submerged shipping containers, increases significantly. Groundings with obscured underwater structures such as rocks, reefs, sandbanks or shoals are also significant risks. An effective way to know what is in front of the vessel while underway is by using a forward-looking sonar (FLS). The latest technology in this field enables crew to identify potential hazards ahead of the vessel in 3D and in real-time, giving the opportunity to adjust course if necessary.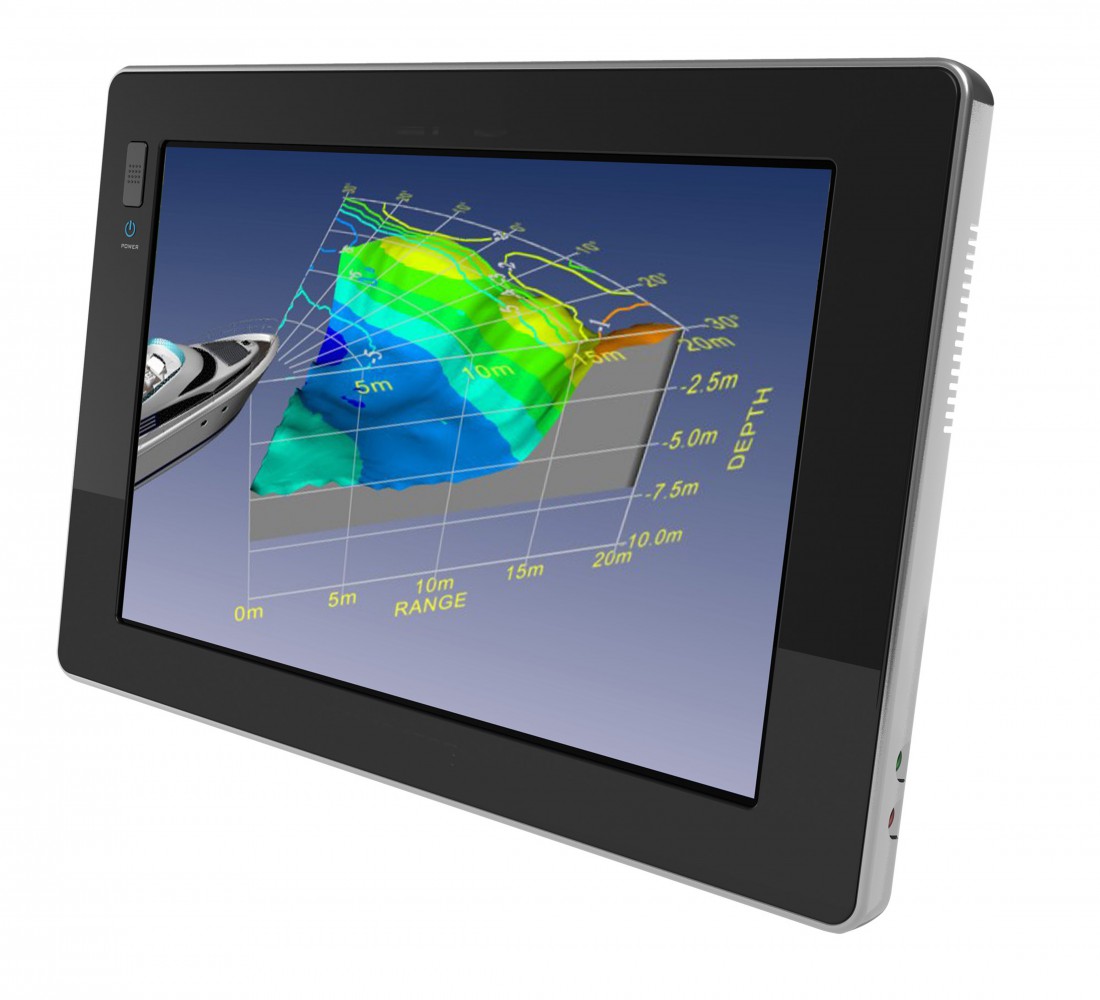 Daniamant's 3D forward-looking sonar
Unlike simple digital sounders that may show a depth that is 10 to 15 seconds out of date (which could easily be hundreds of metres too late for a vessel moving at speed), the latest forward-looking sonars give real-time information, which means a detected obstruction will appear almost immediately on the screen. Daniamant recently launched a new version of its 3D forward-looking sonar, with two different computers that process all the rendering of data. The first has a transducer interface which, in combination with a complicated algorithm, maps out how the seabed looks to alert crew to any hazards. This filtered data is then sent through to a visual processor that translates it into a 3D image.
FarSounder has been installing its forward-looking sonar systems on board superyachts since 2005, with demand growing exponentially in recent years for two main reasons. "Exploring remote areas is at the forefront of today's yachting industry," says FarSounder CEO Cheryl M. Zimmerman. "Also, safety is important to all owners and captains, and this [technology] is leading the way in safe navigation. Charts can't see icebergs, shipping containers or shifting bottoms. This 3D real-time system will 'see' if there is an obstacle ahead in the water column or along the bottom down to 50m."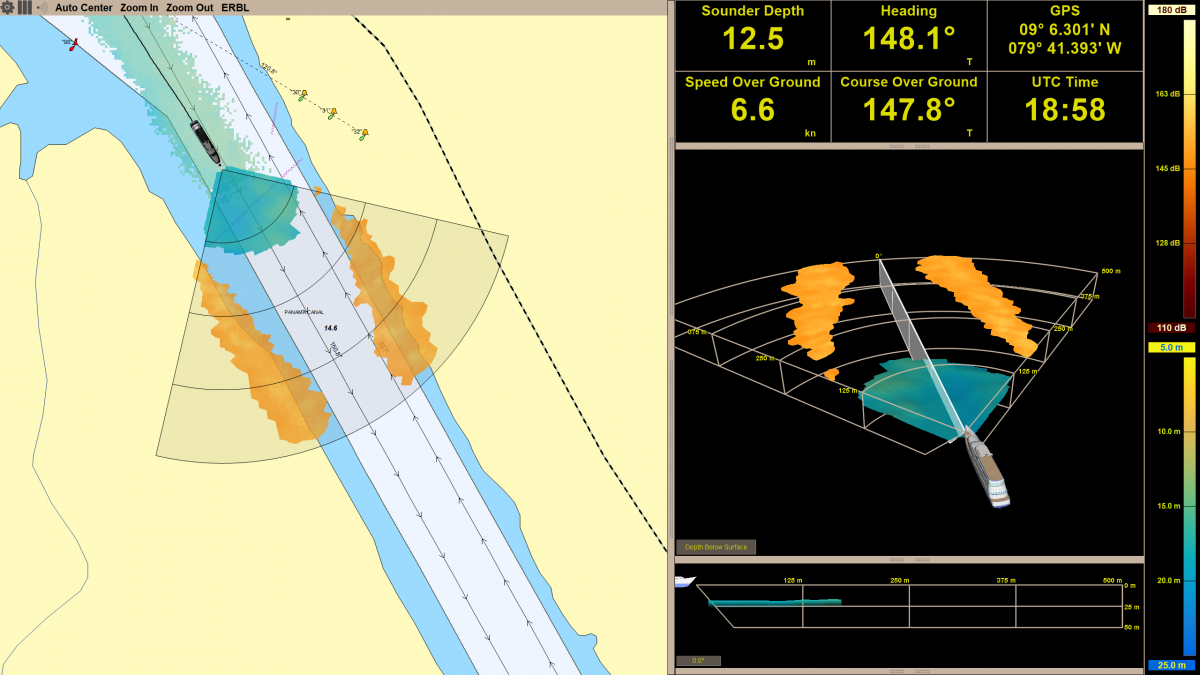 FarSounder's forward-looking sonar system
Forward-looking sonars will help if there is a clear line of sight below the surface, but yachts wanting to survey a bay or anchorage around a corner or behind a reef will often send out a tender to look over the area. A single-beam echo sounder is a common piece of equipment that lets crew collect one depth and position point at any one time and gives a general indication of the depth. However, this method can easily miss a hidden rock or wreck. The most effective solution in this instance lies in the latest echo-sounder technology – the multibeam echosounder. Multibeam is very different technology from forward- looking sonars because it looks down and to each side to give a more accurate and detailed survey of the area.
WASSP Ltd is a specialist manufacturer of multibeam echo-sounding equipment based on IHO standards and offers a solution to superyachts. The WASSP W3 system combines the multibeam sounder with high-accuracy motion and position sensors to create a detailed map on board the tender that can be transmitted back to the mothership in real-time via a wireless link. It also allows for long-range, remote mapping and features advanced store-and-forward technology in a buffer memory (up to 24 hours) for out-of-range data synchronisation when a connection is re-established. When the tender is in wireless range again, the mapped area is automatically synchronised with the mothership's on-board PC.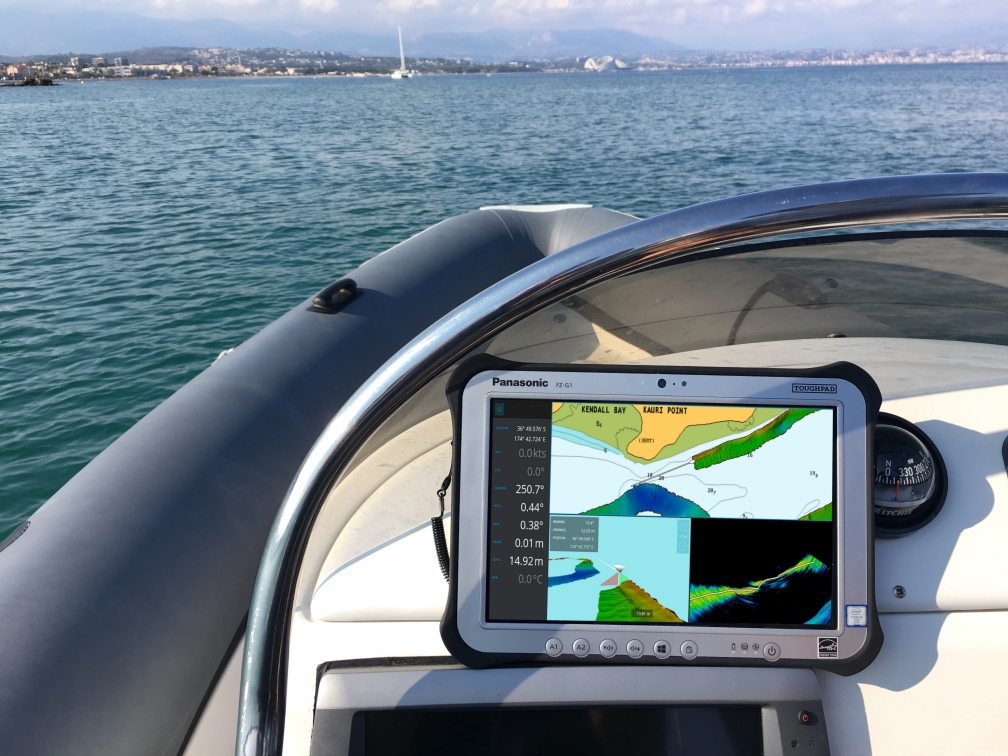 WASSP's W3 system
"This technology allows you to quickly create your own detailed and accurate bathymetric chart of the area you want to visit just before you take the yacht," explains Rufus Whiteford, sales and marketing manager EMEA and Americas at WASSP. "This gives you the confidence [to take] the yacht to places you otherwise may not have risked, meaning you get to enjoy the best places in the world. This can be done in advance to give the captain and crew the tools to place the boat perfectly first time round or live with the tender leading the way."
Multibeam sonar technology is rapidly finding its way into the superyacht sector. "Since many of these unexplored areas have little or no navigational information, systems like a multibeam sonar allow yachts to quickly make their own bathymetric charts of an area where previously it was not possible to safely enter with a large yacht," adds Whiteford. "The multibeam sonar technology has been adopted by the superyacht industry because it is affordable and yet offers very highly detailed seafloor mapping capabilities that can help to avoid expensive damage to the yacht and allow for safe passage."
Profile links
---
Click here to become part of The Superyacht Group community, and join us in our mission to make this industry accessible to all, and prosperous for the long-term. We are offering access to the superyacht industry's most comprehensive and longstanding archive of business-critical information, as well as a comprehensive, real-time superyacht fleet database, for just £10 per month, because we are One Industry with One Mission. Sign up here.