Awlgrip developing "revolutionary" coating solution
TSF partner Awlgrip talks exclusively about its development programme and paint industry challenges…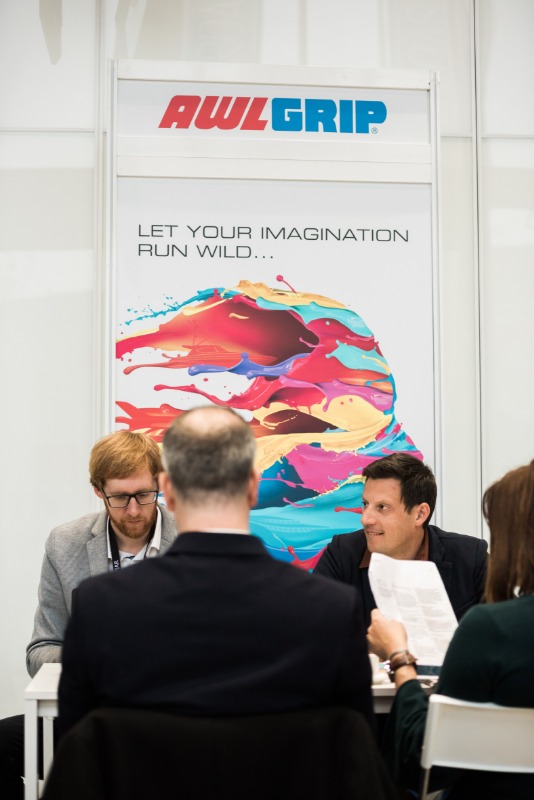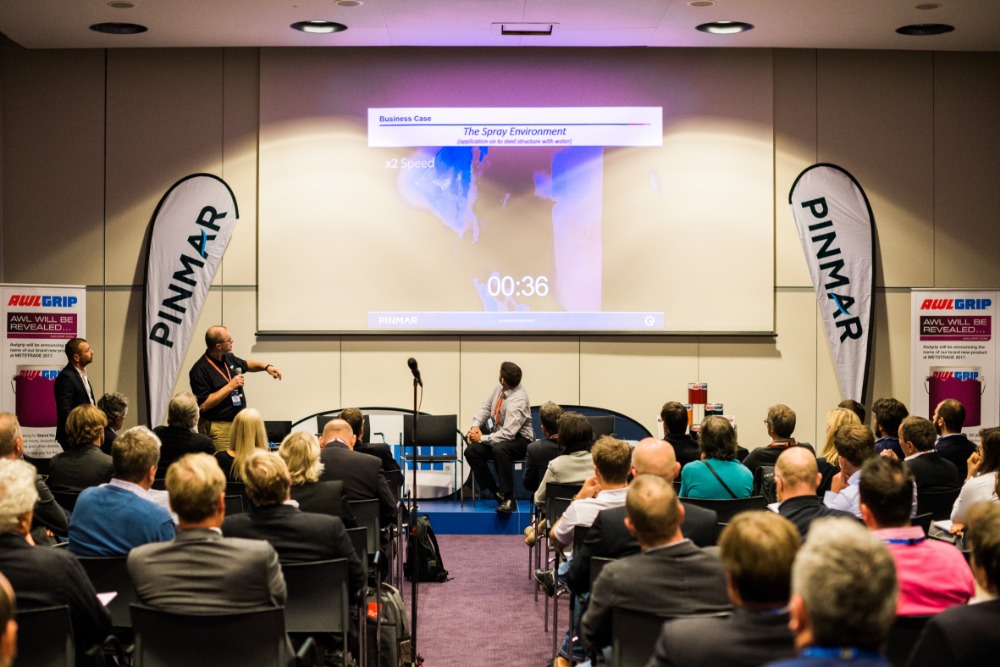 When Awlgrip, AkzoNobel's brand of premium yacht finishes, launched its new HDT (High Definition Technology) Clearcoat in Q4 of 2017, it marked another significant development in its product line-up. The high gloss topcoat, designed to combine hardness and micro-scratch resistance with the repairability of a softer coating, is just one element of a continually evolving research and development programme which, as SuperyachtNews discovered, is looking outside conventional coating systems to brand new technologies.
"Without revealing too much, we are working on improved topcoat systems and we're building on that technology to deliver improved durability," begins Hans Slegtenhorst, global segment manager for AkzoNobel. "From a market perspective I think owners and end users are really looking into that aspect, and if the product lasts longer then obviously it saves them time and hassle. We are also looking at how to improve the paint application process and decrease the time that takes which, from an applicator and a yard perspective, translates into both time-saving and cost saving."
There is also the issue of regulatory compliance and, in an ever-changing landscape of regulatory developments, devising future solutions is critical. For antifouling in particular, following revisions to allowable biocides under the Biocidal Products Regulation and other legislation, there are considerable challenges. However, AkzoNobel's R&D in this field is being driven by more than just the rulebook.
"We see an increase in general understanding of environmental needs and issues, and increased awareness of owners, captains and shipyards."
"As a global company we also need to take responsibility and look at how we can better serve the environment – it's about thinking a bit further ahead as a company," Slegtenhorst says. "We see an increase in general understanding of environmental needs and issues, and increased awareness of owners, captains and shipyards. All these discussions on the environment in general and for the seas and oceans in particular all suggest we need to go down a different route for fouling prevention and control."
It implies that AkzoNobel and its sub-brands – in particular International, Interlux and Awlgrip – are looking at a number of alternative technologies, and Slegtenhorst confirms that this is the case. "For example," he says, "one of the nice things we are doing is investigating UV technology for antifouling in close conjunction with Philips. It's just one of the outside-the-box new developments we are looking into that might also be suitable for use with superyachts."
For the topside systems, Slegtenhorst says that there are a number of different facets being developed. It follows the recent collaboration with Jean Boulle Luxury to create a diamond-infused, ultra-luxury topcoat that can be used on boats, cars and aircraft. "People want to customise, they want something that no one else has, and the Sun King Diamond Coating is a very good way to distinguish yourself from other people," Slegtenhorst suggests. For the coating, AkzoNobel supplies the paint while Jean Boulle Luxury supplies the diamonds, then AkzoNobel creates the coating which Jean Boulle Luxury then sells with its Awlgrip system underneath. "It's a very nice development especially for superyachts, although it is also a niche market as the prices are high for those products," Slegtenhorst adds. "But there is a request for these types of products."
"We have to make sure we have a [globally compliant] product range where someone can have their yacht painted in Europe with a system that can still be used in Florida."
So what of the wider challenges facing the paint industry in the coming years? "I think the key challenges will be the regulatory changes and drivers coming from all different areas, where we are pushed to limit exposure both to the wider environment and to the people working with the products," Slegtenhorst offers. "I think those are the challenges that will have a big influence on both our market and the paint market in general. In addition we have the problem, as a global player, of producing product that complies with different global regions' demands. It could be you have a product that is well accepted in Europe but which is under challenge in North America and maybe not allowed at all in Asia-Pacific, or vice versa. We have to make sure we have a global product range available where someone can have their yacht painted in Europe with a system that can still be used during a refit in Florida, for example."
Such regulatory considerations are particularly challenging for the superyacht market, where the demands regarding quality of finish are at the highest level. "We have managed to maintain those standards and luckily we are able to deliver innovations that keep us compliant while still delivering the standards that are demanded," says Slegtenhorst. "But of course with regards to the future, it can be very difficult to predict as regulations can quickly change direction. We do, however," he adds tantalisingly, "have a very nice development coming soon which we think is revolutionary…"
It is one of those things, perhaps, that might prove a talking point at this year's Superyacht Forum, which this year follows the theme of 'The Perfect Customer Journey' and for which Awlgrip, once again, is a partner. "Beside the fact that The Superyacht Forum is a fantastic networking event – you have all the experts of the industry together under one roof – there are a lot of things happening at the event that are very interesting for us," Slegtenhorst enthuses. "We can see developments, and hear what the market thinks will happen and where they are going in the future.
"At past events, for example, we have discussed changes in the use of substrate or whether carbon fibre is going to be more applicable to superyachts – those are very interesting things for us as they give us indications on where the market is heading," he adds. "It also gives us insight into what is changing, and what new owners are considering. Learning that there are a growing number of owners looking for explorer-style yachts, for example, is very important because then we can make sure we have coating systems available that can handle the sorts of cruising those owners might want to do."
The Superyacht Forum also affords Awlgrip the chance to talk to the industry about its own developments. "We want to show that we are listening to our customers and coming up with the solutions and products they are looking for, and as the market leader we also need to be there to show that we are continually innovating and changing," Slegtenhorst concludes. "The Superyacht Forum is a fantastic way of getting all the experts and key stakeholders together and keeping in touch with those people."
The Superyacht Forum 2018 takes place from 12 to 14 November at Amsterdam RAI, in conjunction with METSTRADE. Last year more than 800 delegates comprising VIPs, key decision-makers, experts and stakeholders from across the industry gathered to network and engage with the event's various workshops and keynote speeches, and this year is set to be another event not to be missed. Click here to learn more about The Superyacht Forum 2018 and to register for your place.
Photos: Awlgrip and Pinmar share a panel for a packed workshop during The Superyacht Forum 2017; key Awlgrip team members will be on hand throughout the 2018 event
Profile links
---
Click here to become part of The Superyacht Group community, and join us in our mission to make this industry accessible to all, and prosperous for the long-term. We are offering access to the superyacht industry's most comprehensive and longstanding archive of business-critical information, as well as a comprehensive, real-time superyacht fleet database, for just £10 per month, because we are One Industry with One Mission. Sign up here.