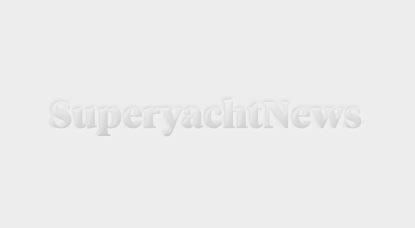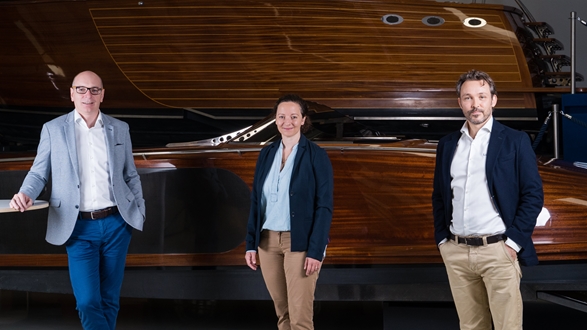 Bad Erlach, 24 November 2020: The Lower Austrian company will in future be managed by Theresa Ludwiger-List, Josef Payerhofer and Christian Bolinger. The decision at List General Contractor (List GC) intends to continue the company's 70-year success story and expand its position as a global player for luxurious interior fittings. Supported by the strength of family business and headed up by experienced professionals from within its own ranks.
The fact, that the third generation of the List family, in the form of Theresa Ludwiger-List, is once again taking a leading role in the management of the company is therefore a deliberate step towards reinforcing its position as a family business. The same applies to the fact that Christian Bolinger and Josef Payerhofer, who originate directly from the company, are joining the Executive Board.
"The global events from recent months, as well as the experiences from 70 years of company history have increased our focus on the essentials," reports Theresa Ludwiger-List on the reasons for the new appointments. "The professionality and innovative power of our diverse team is, above and beyond, one of our strengths. And it is above all long-term thinking and acting as a family business that has always created optimal conditions for List GC. I'm therefore very much looking forward to my new role and to the close collaboration with Christian Bolinger and Josef Payerhofer."
Perfectly positioned for the future
With Christian Bolinger, formerly Head of Sales & Service at List GC, and Josef Payerhofer, formerly Head of Project Management, two experienced executives from within our own ranks will strengthen the Executive Board. In their careers to date, both have impressively demonstrated their specific expertise in the industry for exclusive interior in the superyacht and residential industry. Their new tasks will include sounding out and developing new, innovative business areas for List GC.
"I assume that the trend in yacht design will go as far as the merging of interior and exterior spaces – a detachment from clearly defined spaces, towards innovative living zones," Christian Bolinger adds. "This will open up new opportunities for List GC, especially in the business areas of Exterior Furniture and Exterior Cladding. Added to that, I think that future yacht owners will decide even more strongly in favour of sustainable projects and products, a decision that will also be reflected in the choice of surface and construction materials, in their processing and ultimately in overall project management."
The success of List GC is driven by the courage to believe in visions, something Josef Payerhofer is well aware of after almost 30 years of working in the company. "This means that we want to set ourselves courageous goals, but we also want to show courage in the choice of those goals," Josef Payerhofer explains of the new management's plans. "List GC has achieved very good growth and rests on a solid economic foundation. We have developed our experiences from the past few years, and especially those from the present time, into a future strategy for List GC: We want to grow as a company, invest in our employees and perfect our processes. We are also constantly recruiting, even right now. Furthermore, by using continuous digital networking and traceability along the entire value-added chain across all departmental and system boundaries, we want to create added value."
Theresa Ludwiger-List highlights that List GC does, however, want to remain a regional company and focus the majority of production, development and the team in one location. "We successfully bring expertise and craft, tradition and innovation together in Bad Erlach in Austria – and that's something we don't want to change. Together, we are best prepared for the challenges to come."
The new allocation of responsibilities within the Executive Board
Theresa Ludwiger-List joined the family company in 2006. She played an active management role until 2019, focusing on the strategic and organisational advancement of List GC is recent years. Alongside her role in List Holding, the experienced manager is now responsible for Human Resources and Marketing as part of the new management team.
With Josef Payerhofer, who most recently successfully promoted the further development and efficiency increase in the core area of project management, a pioneering specialist is taking a step up. The qualified master carpenter has worked in the company for almost 30 years. Many successful projects in the company's history bear his hallmark. He will take on Project & Fleet Management, Engineering & QM, IT, Purchasing, Logistics & Infrastructure and Controlling & Finance.
Born in Switzerland, Christian Bolinger has been with List GC since 2016 and has put his outstanding knowledge of the industry to the test ever since. Yacht engineering and design are as ever, his pet passions. He has successfully worked for List GC all over the world. He now joins the Executive Board of List GC, where he will be responsible for Sales, Manufacturing and Project Calculation.
About List GC
List General Contractor (List GC) is an Austrian internationally operating family-owned business. From its headquarters in Bad Erlach, Lower Austria, the company designs exquisite interiors for projects both on water and on land. List GC outfits exclusive motor and sailing yachts, as well as apartments and residences, with the ultimate in design and craftsmanship. Specialising in highly complex projects, the company stands for the best quality, fast and reliable implementation, as well as discretion and flexibility. As a general contractor and implementer, List GC offers everything from a single source – from planning, through project processing, all the way to manufacturing and installation. List GC offers its employees an ultra-modern, international working environment with a wide range of promotion opportunities and scope to demonstrate their creativity in a family business with flat hierarchies. In short: A trusting and welcoming environment.
---
The entity that submits this press release to SuperyachtNews.com hereby accepts sole responsibility for the facts, accuracy and completeness of the content. All content and mediums submitted are an acknowledgement of the suitability for publication. SuperyachtNews.com accepts no liability or responsibility for any inaccuracies or errors made by the submitter in this regard.
---
If you like reading our Editors' premium quality journalism on SuperyachtNews.com, you'll love their amazing and insightful opinions and comments in The Superyacht Report. If you've never read it, click here to request a sample copy - it's 'A Report Worth Reading'. If you know how good it is, click here to subscribe - it's 'A Report Worth Paying For'.