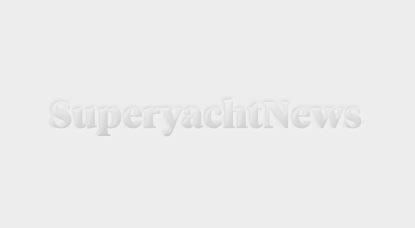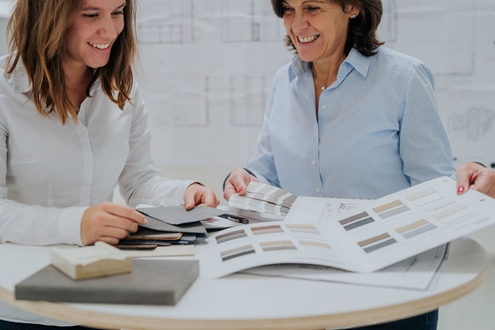 Bad Erlach, Austria | March 5, 2020: The superyacht industry may not be large, but it is actively shaped and driven by a substantial number of top-class female experts – in design and architecture, in the charter sector, in brokerage companies, in shipyards and in interior outfitting. Remarkable female project managers, engineers and artisans are on board at these companies, using their drive and enthusiasm to make their customers' exceptional dreams a reality. Professionals like the two technicians Marina Melcher and Janine Singer, who have forged their careers at the successful interior outfitter List General Contractor (List GC) in Austria.
When it comes to recruiting, List GC is a forerunner in a sector that has traditionally always been dominated by men. The Austrian interior outfitter employs a total of 70 women, just under 40 of whom are employed in technical and craft professions, in production, in project management or in CAD engineering.
"Our company operates on a global basis and thrives on diversity," says Managing Director Ursula Leinemann, who heads up the internationally successful business together with Gabriela Zraunig. "What counts for us is a passion for this career and the individual performance."
Gabriela Zraunig firmly believes that the diversity at List GC brings advantages for both the team and their customers. "Women are taking on increasingly significant roles in the yacht sector. They have carved out their path with a great deal of dedication and passion. At List GC, we have been identifying and encouraging this potential for years. In that sense, we would like to take the opportunity with the upcoming International Women's Day to bring two women's careers to the forefront, in particular."
Marina Melcher, 30, Team Leader CAD Engineering

Marina Melcher has been part of the List GC team and Team Leader for CAD Engineering since 2015. "I trained as a carpentry technician and then completed a training for design and interior decoration. At List GC, I first started as an engineer in the project team and moved into CAD engineering a year ago," she says, looking back on her career.
"As a Team Leader for CAD Engineering, my colleagues and I are now jointly responsible for the technical processing and implementation of projects, which we monitor from beginning to end. This includes adhering to deadlines and costs set out in the planning phase and continuous coordination with the project team," explains Marina Melcher as she describes her day-to-day work. "I provide support for questions relating to CAD planning and technical details and am often involved in coordination between the shipyard and designers. This is one of the biggest challenges in my job – reconciling design ideas with technical aspects such as ventilation and air conditioning, weight, soundproofing and fire protection requirements, or the integration of electronic equipment."
Plans: The most important means of communication
Another important aspect of her role is quality control. "As soon as the plans for a room are finalised, a joint check is performed alongside the drawing team and project managers. Plans – for designs and for furnishings – are the most important means of communication in our sector. The more details they include and the better the plans are coordinated with the designers and shipyards, the easier it is to handle the projects in our," states Marina Melcher.
Creativity and technical know-how
Among all her tasks, she finds the varied scope of activities offered by CAD engineering most exciting. "I'm interested in both design and technology and really enjoy the opportunity that my job offers to combine creativity and technical know-how. My tasks range from creating a functioning room concept to detailed engineering work and the development of individual solutions that are also exceptionally visually pleasing – for instance, concealed fittings, folding tables and hidden technology."
Janine Singer, 31, Senior Engineer
Janine Singer has been part of the List GC team since 2013. She is a Senior Engineer and, as Group Leader for Engineering, heads up a team of eight staff.
The key aim during the design process for a luxury yacht interior is to allocate the complex task among the individual team members. For List GC, this means breaking the multi-layered project into manageable work packages. This is usually done using material groups. "In my case, for instance, this comprises the fabric, leather and sanitary installation groups. In this capacity, I create material catalogues based on the design specifications, find out delivery times, material strengths, processing guidelines, etc., and determine what materials are required in what quantities and where these can be purchased, before writing up invitations to tender. From budget coordination to finding suppliers, from developing technical solutions to determining materials in collaboration with the designers, I am responsible for every aspect of handling my work, right up to handover."
Individual work packages can vary hugely in terms of their scope. For instance, plans for furnishings with special surfaces, for metal or for glass must be significantly more detailed than those for purchasing leather or material for veneering. Even here, though, things often come down to tricky technical implementation issues. The most unusual solutions are often designed to remain partially concealed in furniture or wall panels, due to space restrictions.
Where innovation is born
For Janine Singer, one of the greatest hurdles in a project is the technical implementation of the ideas and requests that the designers think up. At this stage, it often seems like two seemingly opposite worlds collide.
"This often involves quite a lot of persuasion – but we always find a solution that allows us to realise the interior as the customer and designers envisage it." However challenging, however much work is involved – it's worth it. After all, that's how innovation happens.
Ideas without limits
This wealth of ideas is exactly what Janine Singer enjoys most about her work. "In our sector, there really are no limits when it comes to design. We obtain an incredible variety of materials from suppliers all over the world and collaborate with international shipyards and designers. This often requires a great deal of tact. You have to ask yourself what makes your counterpart tick." This isn't the only challenge that the 31-year-old faces: "The cost of the technical solution must also be reasonable, of course." Janine keeps a close eye on the deadlines and budgets for her work packages.
Years of experience means that the expert knows exactly how to tackle these kinds of highly complex projects and guide them to success. In this job, there's no detail too small, no technical solution too far-fetched – the Engineering department is home to those who make things possible.
About List GC
List General Contractor (List GC) is an Austrian internationally operating family-owned business. From its headquarters in Bad Erlach, Lower Austria, the company designs exquisite interiors for projects both on water and on land. List GC outfits exclusive motor and sailing yachts, as well as apartments and residences, with the ultimate in design and craftsmanship. Specialising in highly complex projects, the company stands for the best quality, fast and reliable implementation, as well as discretion and flexibility. As a general contractor and implementer, List GC offers everything from a single source – from planning, through project processing, all the way to manufacturing and installation. List GC offers its employees an ultra-modern, international working environment with a wide range of promotion opportunities and scope to demonstrate their creativity in a family business with flat hierarchies. In short: A trusting and welcoming environment.
Please note: In order to avoid confusion with other companies named List, we kindly request that you take care to use the correct spelling in reports, i.e. "List General Contractor GmbH" or "List GC" for short. Many thanks.

---
The entity that submits this press release to SuperyachtNews.com hereby accepts sole responsibility for the facts, accuracy and completeness of the content. All content and mediums submitted are an acknowledgement of the suitability for publication. SuperyachtNews.com accepts no liability or responsibility for any inaccuracies or errors made by the submitter in this regard.
---
If you like reading our Editors' premium quality journalism on SuperyachtNews.com, you'll love their amazing and insightful opinions and comments in The Superyacht Report. If you've never read it, click here to request a sample copy - it's 'A Report Worth Reading'. If you know how good it is, click here to subscribe - it's 'A Report Worth Paying For'.