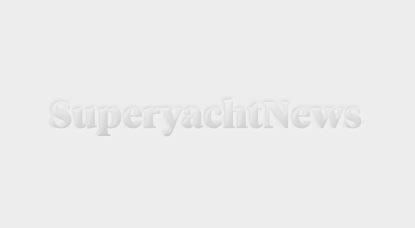 Mental health remains one of the most neglected global health issues, and the yachting community is no exception.
While recent high profile incidents have again brought the issue to the forefront, there is still a gap between acknowledging a problem and providing crew access to the support they need.
Many yachts are either not equipped, or not aware, of how to provide mental health services to their crewmembers. Further, many crewmembers in such situations can be reluctant to share such personal information and may be fearful of being stigmatised.
One of the biggest concerns we hear from crewmembers is that they are often too embarrassed or uncomfortable letting their captain know they are struggling. They may not want their personal issues to affect their professional growth or reputation.
The unfortunate reality is that if a crewmember is uncomfortable reaching out to someone on board, they often won't reach out at all. Therefore, the ability for crew to privately access mental health assistance must be balanced with the Captain's need to know the health status of their crew for overall operational efficiency and safety.
To aid captains and yacht crew, MedAire now offers expanded emotional support services. Designed specifically for the unique needs of those who live and work on yachts, the programme was built to remove the barriers to getting crew the help they may need, when they need it.
Leveraging global best practice, the programme allows crew to access support directly, without waiting to get permission or approval from the Captain. The service provides access to pre-paid, structured, confidential and non-judgmental counselling. Crew will first talk to the MedAire medical team – ensuring that safety remains the top priority.
The Emotional Support programme is also accessible for the immediate family of the crew. Many of the issues a crewmember can struggle with – be it loneliness, financial hardship, or relationship issues – also affect their family. Knowing emotional support is available can greatly reduce the stress on the crewmember and the family at home.
Seeking advice early is a critical part of any support network and safe working environment. If you are concerned about your safety, or the safety of others, contact your Captain and /or a health care provider without delay.
Contact
MedAire
if you would like more information or would like to discuss how to implement MedAire Emotional Support on board your vessel.
BEST PRACTICES FOR CREATING A CULTURE OF EMOTIONAL SUPPORT
Foster open communication by letting your crew know they can access professional mental health and emotional support services privately and confidentially.
Ensure support is available 24/7, anywhere in the world. Emotional turmoil isn't limited to the daylight hours.
Consider the worst case scenario. Emotional issues can quickly escalate. Have a support service to coordinate emergency medical services on a 24/7 basis, including emergency referrals to mental health facilities and doctors, medical treatment expense insurance, emergency medical payments, medical evacuation, and emergency travel for family members.
---
The entity that submits this press release to SuperyachtNews.com hereby accepts sole responsibility for the facts, accuracy and completeness of the content. All content and mediums submitted are an acknowledgement of the suitability for publication. SuperyachtNews.com accepts no liability or responsibility for any inaccuracies or errors made by the submitter in this regard.
---
If you like reading our Editors' premium quality journalism on SuperyachtNews.com, you'll love their amazing and insightful opinions and comments in The Superyacht Report. If you've never read it, click here to request a sample copy - it's 'A Report Worth Reading'. If you know how good it is, click here to subscribe - it's 'A Report Worth Paying For'.