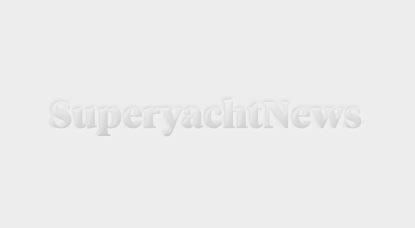 YachtCloud, specialists in delivering innovative and unique technology products and services for superyachts, has extended its product portfolio with a range of high-end underwater and aerial drones. The move to expand the product range with third party products which perfectly align with YachtCloud's innovative vision and high standards reflects the company's continued development and dedication to finding products and solutions which use technology to meet yacht-specific demands.
Robust, powerful and innovative, the PowerEye and the PowerRay offer cutting edge technology and immersive experiences to venture beyond and capture the world around you from every perspective. These impressive drones are designed to operate in marine and extreme environments ensuring the can match up to even the most adventurous of yacht crew and owners. With a dedicated webshop (www.yachtdrones.eu) for the online sale of the drones, YachtCloud has the exclusive resell rights for these Powervision products within the yachting industry.
The PowerEye is a foldable, lightweight and easy to carry high performance compact aerial drone. Featuring one user operation, unrivalled endurance, 10m obstacle detection and high-tech performance this a must-have yacht drone set to revolutionise how you capture and engage with the world and views around you. Further features include 3x zoom lens mode, 30 minute flight time, 5km video stream, dual video streaming and combined thermo and vision camera attachment with hotswap whilst airborne. The PowerEye can also be used to hand deliver items to guests out on the water, tender or private island without intrusion.
The PowerRay is a submersible drone enabling you to capture aqua fun, dive sites, fishing spots, explore and inspect, all without getting your toes wet. With a 30m depth capacity, this powerful 4K video and photography platform allows you to truly immerse in the underwater world. It features VR control, 4 hour battery life, 3D display and 1080P real time streaming as well as app alerts for underwater temperature, depth, landscape and fish. Whether used to playback footage from an in-water perspective of watersports, explorations and the day's destinations or for more practical applications such as seeking out the best fishing spots for the ultimate catch, uncovering key dive areas before guests take the plunge or to inspect submerged areas of your yacht, the PowerRay is a must-have for any yacht.
"Our focus remains on finding and providing technology products and solutions that meet actual onboard demands. The PowerRay and PowerEye fulfil this goal perfectly in terms quality, technology and applications. We are delighted to welcome them to our product range," says Roel van der Zwet, YachtCloud's Commercial Manager.
YachtDrones
The PowerRay & PowerEye are products by Powervision. YachtCloud is an official reseller for these products within the yachting industry. The yacht drones will be available to buy online via the webshop or by simply getting in touch with YachtCloud directly. The drones can be shipped worldwide and are shipped (free of charge within Europe) within 24 hours of receipt of payment of the goods. They come complete with the associated accessories. For the webshop and for more information please go to:
YachtCloud
YachtCloud, based in Rotterdam in the Netherlands, specialises in delivering innovative products and professional services developed specifically for the specific needs of the yachting and superyacht industries. The company, founded in 2014, is made up of best-in-class engineers and software specialists who are experienced in the yachting industry and lead the field in technology and delivering innovative products. YachtCloud's product range includes the all-in one complete onboard entertainment solution Omniyon featuring a media server, audio and video on-demand, integrated live TV and content and in-cabin control. Further products include LiveQ, LaundryBoard, Wardrobe Management, CrewBoard, Echo, TrueSync and ShoreSafe as well as content management and server hosting services.
---
The entity that submits this press release to SuperyachtNews.com hereby accepts sole responsibility for the facts, accuracy and completeness of the content. All content and mediums submitted are an acknowledgement of the suitability for publication. SuperyachtNews.com accepts no liability or responsibility for any inaccuracies or errors made by the submitter in this regard.
---
If you like reading our Editors' premium quality journalism on SuperyachtNews.com, you'll love their amazing and insightful opinions and comments in The Superyacht Report. If you've never read it, click here to request a sample copy - it's 'A Report Worth Reading'. If you know how good it is, click here to subscribe - it's 'A Report Worth Paying For'.