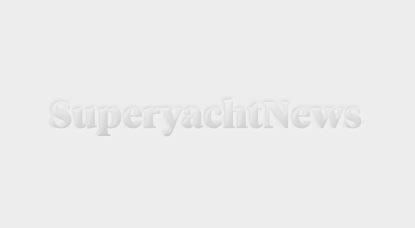 On the 29th - 30th November 2017, RDT will be partnering with MedAire to deliver 2 workshops hihglighting the importance of telemedicine and trusted medical support during medical emergencies at sea. The workshops will take place at Composite Works shipyard in La Ciotat as part of ACREW's latest crew event.
Timeline for Survival - 09:30 - 11:30am, 29th November
Our trusted partner MedAire, will be providing insight into the reality of delivering assistance services to the yachting industry in a medical emergency. With years of experience in the field and thousands of real incidents to help illustrate their points, this workshop will provide an understanding of when and why you should call for advice and support, and what to expect when you do. Through understanding the processes and procedures captains and crew are much better placed to make the decisions that they will need to on the ground in an emergency. These can be decisions of life and death in some scenarios. An honest assessment of the capabilities of emergency services at sea often informs decisions around the level of resources and training available in the medical context onboard. Book your place HERE.
Dealing with Cardiopulmonary Disorders including Heart Attacks and Strokes - 09:30 - 11:30am, 30th November
The scope of cardiopulmonary disorders is broad. One end of the scale would cover somebody with high blood pressure and at the other end of the scale there are those with the real possibility of a cardiac arrest happening on board. It is very common for guests and owners to be somewhere on this scale. Certainly these days there are many older people that are on medication for hypertension (chronic high blood pressure), have had minor heart surgery or have suffered 'mini' strokes. It is essential that crew know the signs and symptoms involved with these conditions, as well as appropriate care and emergency responses. Experts from MedAire and RDT will cover all aspects of this important topic including lots of real life examples, as well as fictional onboard scenarios, using live data collected by the Tempus IC2, demonstrating the importance of vital signs and careful monitoring of the casualty. Book your place HERE.
---
The entity that submits this press release to SuperyachtNews.com hereby accepts sole responsibility for the facts, accuracy and completeness of the content. All content and mediums submitted are an acknowledgement of the suitability for publication. SuperyachtNews.com accepts no liability or responsibility for any inaccuracies or errors made by the submitter in this regard.
---
If you like reading our Editors' premium quality journalism on SuperyachtNews.com, you'll love their amazing and insightful opinions and comments in The Superyacht Report. If you've never read it, click here to request a sample copy - it's 'A Report Worth Reading'. If you know how good it is, click here to subscribe - it's 'A Report Worth Paying For'.