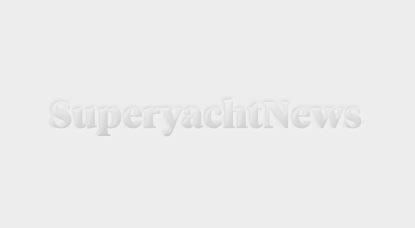 Help Cogs4Cancer Make it a Million in 2017 – Current total raised €934,331
Today 30 keen amateur cyclists who all work in the superyacht industry have left Cancer Research UK head quarters in London to ride approximately 1400km over 10 days to Antibes, France in aid of raising funds for both CRUK and local French cancer charities.
The team of superyacht Captains and industry professionals have already raised €229,000 this year with the previous three rides in 2013, 2014 and 2015 raising over €700,000. They plan to #MakeItAMillion in 2017 and with your help, break the €1,000,000 Euro barrier.
As well as supporting the brave riders by donating via the Cogs4Cancer website, you can join the riders on Friday 13th October for the final 60km Tribute Ride from Gréolieres to Antibes, or support the peleton with 10km to go from Port Gallice to the finish line in Port Vauban, Antibes. The final 60km is downhill all the way making it perfect for supporters of all ages who live along the French Riviera. http://cogs4cancer.org/2017-tribute-ride
Port Vauban and the IYCA are gearing up for the arrival of the courageous C4C cyclists who will end their 10 day journey and 1400+ km in the saddle from London to Antibes, on the 13th of October in Port Vauban, Antibes.
Upon arrival at Port Vauban at around 5pm, a Home Coming cocktail will be served in the Bastion St Jaume, and the wonderful Pink Ladies of Gourmet Deliveries will provide a selection of delicious food and drinks. Colgan's Brewery is also proud to support this open event with a mobile bar; and all money raised at the event will of course go straight to the charity.
Port Vauban who were taken over in January by VAUBAN 21 SAS with shareholders including the Chamber of Commerce, Caisse de Dépôt and Caisse d'Epargne; and over the next 10 years will renew and reclaim Port Vauban as The first Marina in the Mediterranean, and invest an incredible 135 Million Euros to bring Port Vauban and Antibes back to its former glory.
Cogs4Cancer would not be possible without the support of many local Yachting companies based along the Cotes D'Azur. As well as sponsoring the Home Coming Event, Gourmet Deliveries provide sustenance and support for both the riders and support crew throughout the 10 day challenge across England and France; and this year will be feeding over 50 people each day without running water or electricity, often serving lunch at the roadside.
Gabi & Helen from Gourmet Deliveries with chefs Ruth & Alan Williams from Ruth William Traiteur will be providing everything the riders and support people will need for this epic journey with 2 vans, ingenuity and of course amazing provisions. Gourmet Drinks & Tobacco EGP are also on board to provide the much needed water and soft drinks for everyone.
Debbie and Jodi at Marine Medical Antibes are back in the support team again; sharing over 20 years experience and providing an extensive customised medical kit, including defibrillator, oxygen, bandages, splints, medications creams and lotions.
Jodi explained, "Almost everyone has been touched by Cancer in one way or another, and it is great to be in the club of 'doing something about it'. We have been involved since 2014 providing medical back up during the Ancona-Antibes and Barcelona Antibes rides, we feel honoured to have a role in the C4C charity.
"Being part of this crazy team is a privilege. Every day during the ride there is a situation that will tug at the heartstrings. The wonderful camaraderie amongst the riders and team, never letting anyone get left behind, the encouragement half way up a steep climb, the laughs, the drink and food stops where we all get so well fed and watered and the mandatory joking around at the end of the day makes it very special."
The riders will also be supported by a team of experienced osteopaths from the European School of Osteopath who will be 'on hand' to provide deep tissue treatments and holistic care whenever needed.
Completing the support team, the De Keizer Marine family van will be along for the ride supporting the riders all the way to Antibes. No matter if it's carrying luggage, helping out, serving drinks, or just giving some moral support. They will also be documenting the journey with their team of photographers.
To celebrate this epic challenge and hopefully raising more than a million Euros for cancer research, there will be an end of ride (and end of season) After Party on Saturday October 14th on the roof terrace at The View Restaurant Club in Juan Les Pins. The party kicks off from 8pm till late. There will be a DJ, Contortionist, Magician, male and female Go Go Dancers and lots more fun to be had, all provided by sponsors Square Foot Storage and GF Entertainment.
After Party tickets are limited and €20 in advance (€25 on the door) and you can get them from Geoffreys of London in Antibes, Square Foot Self Storage or from the SuperYacht Management office in Golfe Juan. As always all money from ticket sales go directly to the charity and is donated to help Cancer Research.
To donate directly please visit www.justgiving.com/fundraising/cogs4cancer
To join the tribute ride please email frenchtribute@cogs4cancer.org
For general enquiries please email info@cogs4cancer.com
---
The entity that submits this press release to SuperyachtNews.com hereby accepts sole responsibility for the facts, accuracy and completeness of the content. All content and mediums submitted are an acknowledgement of the suitability for publication. SuperyachtNews.com accepts no liability or responsibility for any inaccuracies or errors made by the submitter in this regard.
---
If you like reading our Editors' premium quality journalism on SuperyachtNews.com, you'll love their amazing and insightful opinions and comments in The Superyacht Report. If you've never read it, click here to request a sample copy - it's 'A Report Worth Reading'. If you know how good it is, click here to subscribe - it's 'A Report Worth Paying For'.