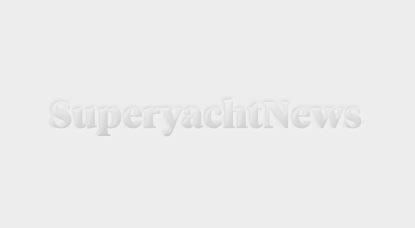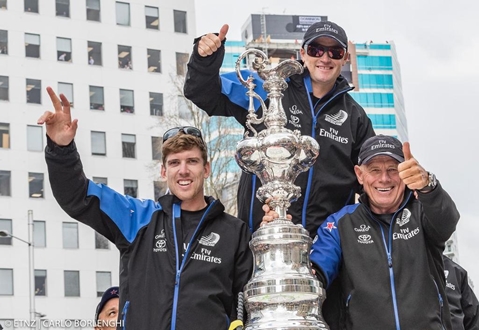 With many confirmations surrounding the Americas Cup in 2021 being made, superyachts are beginning to plan their cruise south to time it with this exciting event. Emirates Team New Zealand CEO, Grant Dalton, confirmed that the boat will be the AC75 Class and will be a 75-foot-high performance monohull. The design concepts of which will be published by the 31st March 2018.
Greg Kelly of the New Zealand Superyacht Group said "Auckland normally hosts about 30 superyachts over 30m per year and hoped the Cup would lift that number to in excess of 80. The superyacht industry is expecting a big boost from an America's Cup event should it be held here in Auckland. There are hopes the infrastructure that needs to be built to cater for the growing number of superyachts will be permanent to cater for an ever expanding market."
Managing director of Asia Pacific Superyachts NZ, Duthie Lidgard, said he believes now with the Pacific becoming more of a tourist and cruising destination more boats will continue to make the effort to travel to New Zealand and with the extra added bonus of the cup many will make the journey down."
"With the average vessel now up over 55m in length, the boats are adventuring more and New Zealand always seems to be part of their bucket list. We are already in talks with several vessels three years ahead of planning their trip to New Zealand and the win has increased interest in cruising and chartering in New Zealand waters," said Lidgard who ventured to Bermuda to watch the Cup earlier in the year.
With another event of this kind held in Auckland we would definitely need to see a new major development to ensure we have sufficient infrastructure, base facilities for challengers and new berths for visiting superyachts and he believes these changes will definitely occur. "In the last 15 years since the last cup, cruising outside of the normal Mediterranean/Caribbean run is becoming more normal than the exception. The rise of Expedition Style motoryachts is creating a long range cruising environment and the Pacific is still offering untouched cruising grounds.
''For the last four years our marinas have been at near maximum capacity for the superyacht visitation each summer, the Americas Cup coming to New Zealand will definitely see a much needed boost for the local industry over the coming years."
Key dates to keep in mind:
30th November 2017: AC75 Class concepts released to key stakeholders
1st January 2018: Entries for Challengers Open
31st March 2018: AC75 Class Rule published
30th June 2018: Entries for Challengers Close
31st August 2018: Location of the America's Cup Match & The PRADA Cup confirmed
31st August 2018: Specific race course area confirmed
31st December 2018: Late entries Deadline
31st March 2019: Boat 1 can be launched
2nd half of 2019: 2 x America's Cup World Series Preliminary Events
1st February 2020: Boat 2 can be launched
2020: 3 x America's Cup World Series Preliminary Events
10th-20th December 2020: America's Cup Christmas Race
January and February 2021: The PRADA Cup Challenger Selection Series
March 2021: The America's Cup Match
For more up to date information about what is going on in New Zealand. Follow and like us here:
www.facebook.com/asiapacificsuperyachtsnz
www.instagram.com/asiapacificsuperyachtsnz
---
The entity that submits this press release to SuperyachtNews.com hereby accepts sole responsibility for the facts, accuracy and completeness of the content. All content and mediums submitted are an acknowledgement of the suitability for publication. SuperyachtNews.com accepts no liability or responsibility for any inaccuracies or errors made by the submitter in this regard.
---
If you like reading our Editors' premium quality journalism on SuperyachtNews.com, you'll love their amazing and insightful opinions and comments in The Superyacht Report. If you've never read it, click here to request a sample copy - it's 'A Report Worth Reading'. If you know how good it is, click here to subscribe - it's 'A Report Worth Paying For'.