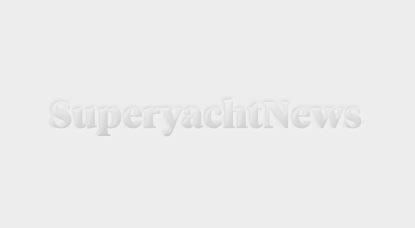 With the winning of the Americas Cup in Bermuda in June, once again, New Zealand has caught the imagination of those wanting to explore the country before the crowd's start arriving over the next couple of years for the next instalment.
With sparkling green waters, tucked away sheltered bays, vineyards, active marine volcano's, hiking, mountain biking, jet boating, diving, fishing, culture, scenery, hobbits and small towns immersed with history, New Zealand is seen as offering the perfect holiday destination to suit everyone's requirements and interests.
Duthie Lidgard, CEO of leading New Zealand Super Yacht agency, Asia Pacific Superyachts NZ says "We've had several enquiries in the last 2 months for charters from clients in Asia, Europe, USA and the UK, but unfortunately we don't have any boats chartering here during the summer season to fill them. With a typical charter trip lasting between 7-14 days, it frustrating turning away the business. The enquiries are from families of 4, up to a group of 18 and everything in between– so a real mix. The interest is only going to grow so we need to start getting boats here now that can spend the next 3-4 years chartering in the Pacific Islands during the southern winter and New Zealand in the southern summer."
"Basing yourselves in New Zealand's largest city, Auckland, offers a sheltered harbour with marinas catering to vessels up to 140m in the CBD, scattered with islands full of vineyards, cafes and native sanctuaries. Auckland is a great beginning or end to an experience that guests will leave wanting to experience more."
Continues Lidgard "For all the legal and tax (GST) aspects with having a charter boat in New Zealand, we have worked closely with Maritime NZ and the NZ Inland Revenue to make it workable. When the vessel enters New Zealand, it comes in as a pleasure vessel and will be GST exempt under their TIE (Temporary Import Exemption) which means any work carried out along with parts are all GST Exempt. When a charter begins the vessel pays GST on the charter fee along with fuel, off the boat activities, food, wine etc and when the charter is finished, you come back onto your TIE and are GST exempt again. This is all simply a paper transfer."
www.asia-pacific-superyachts.co.nz
Duthie@asia-pacific-superyachts.co.nz
---
The entity that submits this press release to SuperyachtNews.com hereby accepts sole responsibility for the facts, accuracy and completeness of the content. All content and mediums submitted are an acknowledgement of the suitability for publication. SuperyachtNews.com accepts no liability or responsibility for any inaccuracies or errors made by the submitter in this regard.
---
If you like reading our Editors' premium quality journalism on SuperyachtNews.com, you'll love their amazing and insightful opinions and comments in The Superyacht Report. If you've never read it, click here to request a sample copy - it's 'A Report Worth Reading'. If you know how good it is, click here to subscribe - it's 'A Report Worth Paying For'.