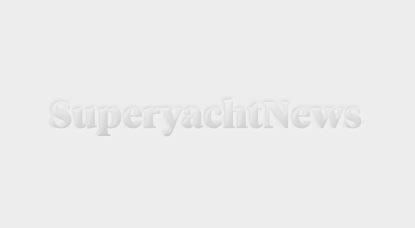 In this day and age the world is becoming "electronic" with product and services found online, at the push of the button. Although this can make a lot of things easier, people and companies become faceless and we lose the very thing that many people have learnt to love - a smiling face that offers help and support when we need it.
Asia Pacific Superyachts NZ are bringing back face to face, personal, good old fashioned customer service with a modern twist. "Our clients expect old-fashioned values and standards as part of the experience, but they also want a modern twist to accommodate 21st century demands" says Managing Director Duthie Lidgard. "The idea of old fashioned hospitality is something Asia Pacific Superyachts NZ pride themselves on along with honesty, trust and getting the job done".
Lidgard comments that "This really is our point of difference, we bring an old fashioned ideal which I think is being lost, but it is also something that we're very strong at. I know our team really care about providing this service."
With extensive experience and passion to excel, they provide both crew and guests with the best possible experience of cruising and working in New Zealand waters – "We want them to leave happy and wanting to return because we've all become lifelong friends. The captains and crew trust us to do our job well and makes the crew's jobs easier. We are here for them when it all comes down to it"
Emma Crawshay, who until recently was on the other side working on superyachts believes that "Our competitors are good – but what sets us apart is a passion for excelling at our jobs. We help to make the lives of the crew easier because we know New Zealand better than anyone else does. We want to be the support to the crew to ensure their owners get the very best that New Zealand can provide. That's our job – supporting the vessel, supporting the crew and ensuring they can do their job and their boss is happy! We want to show you the ultimate destination experience."
Lidgard strongly believes, "We offer the best bespoke shore support service in the world and that is strengthened through our old fashioned customer service ethos, which these days can be hard to find. We've looked back to be better in the future."
---
The entity that submits this press release to SuperyachtNews.com hereby accepts sole responsibility for the facts, accuracy and completeness of the content. All content and mediums submitted are an acknowledgement of the suitability for publication. SuperyachtNews.com accepts no liability or responsibility for any inaccuracies or errors made by the submitter in this regard.
---
If you like reading our Editors' premium quality journalism on SuperyachtNews.com, you'll love their amazing and insightful opinions and comments in The Superyacht Report. If you've never read it, click here to request a sample copy - it's 'A Report Worth Reading'. If you know how good it is, click here to subscribe - it's 'A Report Worth Paying For'.