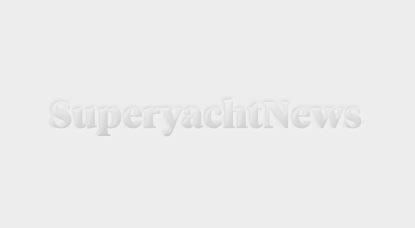 Aqueous Guard™ was applied to a 50 metre hull in Florida in November 2016 at Fort Lauderdale Marine Centre. The hull had previously had a different ceramic coating applied, but the experience and results had been very variable, though the Captain felt there was something to the technology, and that piqued his interest to try again. He made the following observations about his experience with Aqueous Guard™:
"My experience with Mark and Aqueous Guard™ has been, from the start, very positive. From the very beginning I found Mark to be positive in terms of the product, positive in terms of acknowledging my reservations based on my experience, and thus keen to provide as much information as possible to reassure us of the broader nature of the products success in other industry applications. However, the thing I found most striking was that I never for one minute had any doubt that Mark was 100% committed to achieving absolutely the best result possible for us. In fact it felt like we were 2 members of the same team.
Regardless to say we still had faith in the technology itself and we went ahead in Lauderdale Marine Centre, with Mark and Aqueous Guard™ organizing the preparation and application with the boat in the water, which was not ideal, but doable.
Before commencing with any work, Mark went through the removal system using a gel, to completely remove the current ceramic coating. Our crew carried out this process themselves, saving time and money, and it proved very straightforward, subject to protecting the glass, and using appropriate straightforward safety measures for the crew themselves. We then had a polisher start with us, and Mark and a colleague flew out to QC the polishing and apply the coating. We allocated 2 weeks for application, due to unpredictable Florida weather. When Mark arrived, he immediately set about imposing a higher level of quality control on the polishing process, and we ended up with a very well prepared hull, I was really happy with the way the paint came up after a 5 stage polish, swirl free and looking almost new, and we were then able to roll and tip the whole hull on Thanksgiving day (Took me back about 20 years !! )
The product has only been on the boat since the end of November, however to give a few words about the performance, I contacted the permanent Captain recently, and asked him his opinion so far. He is very happy, in fact he did use the word "fantastic". The Mate also indicated that if he just looks at any contamination it falls off.
Early days of course, and the yacht has not moved around a lot in the last month, but what contamination we have is certainly washing off very easily with just soap and water, no issues with imperfections or blistering or any other paint related issue.
It has been, and remains a pleasure to deal with Mark, I like down to earth, straightforward and honest communication, and that is what I have always had. I have never had any problem getting hold of Mark, he always calls back at the first available opportunity if we have missed a call.
When we finished the application of the Aqueous Guard™ Ceramic Clear Coat, I could not stop looking at the boat, she looked so like a different boat altogether, and it was interesting to hear the comments of the other people along the dock, who witnessed the rapid transformation from ugly and soot contaminated hull to one that was clean, clear and gleaming, just as a yacht should be.
The cost comparison with the quotes we had for a hull repaint against Aqueous Guard™ Clear Coat were extremely favorable for Aqueous."
If you're looking to bring your paintwork back to a high gloss finish, locking it in with a ceramic clear coat whilst protecting the paintwork, get in touch with the team at Aqueous Guard™.
---
The entity that submits this press release to SuperyachtNews.com hereby accepts sole responsibility for the facts, accuracy and completeness of the content. All content and mediums submitted are an acknowledgement of the suitability for publication. SuperyachtNews.com accepts no liability or responsibility for any inaccuracies or errors made by the submitter in this regard.
---
If you like reading our Editors' premium quality journalism on SuperyachtNews.com, you'll love their amazing and insightful opinions and comments in The Superyacht Report. If you've never read it, click here to request a sample copy - it's 'A Report Worth Reading'. If you know how good it is, click here to subscribe - it's 'A Report Worth Paying For'.