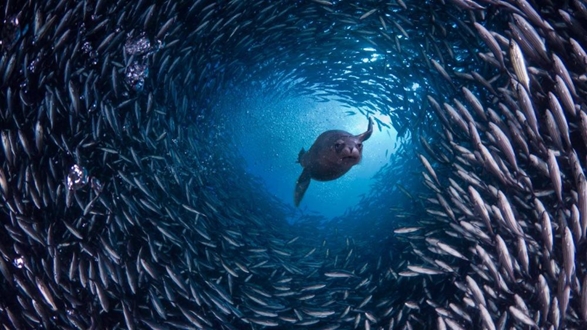 Well known yacht-support agency Seal Superyachts is delighted to announce the opening of their newest office - located in the Galapagos Islands, Ecuador.
This news follows on from the announcements earlier this year of their other new offices located in New Caledonia, Vanuatu, Fiji, and French Polynesia, as well as the opening of their first Australian office in Queensland last month.
Seen as strategically important in the company's objective of providing seamless Superyacht Agency Support services throughout the south Pacific, the addition of the new Seal Superyachts Galapagos office has now helped bridge the gap between their existing network right through to the Panama canal.
Regarding today's announcement, Managing Director of Seal Superyachts Adam Frost said "Antonio Moreano and his team have forged a first-class reputation for themselves as local Superyacht Support Agents based in the Galapagos Islands. I am delighted to see them commit to joining us here at Seal Superyachts and become the newest member of our family. Having a Seal Superyachts Galapagos office will allow our other regional South Pacific offices to benefit from being part of a much larger Pacific network, along with our offices through Asia and the Indian Ocean. More importantly however is that it now gives Superyacht Captains a clear and smart choice when looking for an agency to support them on a stop-over in the incredible but remote Galapagos Islands."
The Galapagos Islands chain, an Oceanic province of Ecuador, lies some 1,000 kilometres of South America's Pacific coast just south of the equator. It is considered by many to be among the world's foremost locations for wildlife viewing - made famous by Charles Darwin's 1835 visit aboard HMS Beagle, with his observations shaping our knowledge of natural history and science through to the current day.
Antonio Moreano from Seal Superyachts Galapagos said "We are delighted to be a part of Seal Superyachts' growing family of offices across the Pacific Ocean, Asia and the Indian Ocean. We have built up our business here for more than 10 years, supporting a wide range of yachts visiting the Galapagos Islands - entirely through recommendations from previous clients. We have a lot to offer the world's Superyacht fleet, and believe that our excellent service and local knowledge will be a key asset in convincing adventurous clients to come and see our famed natural wonders."
Boasting destination highlights including Isabela Island, Santa Cruz Island, San Cristóbal Island and Santiago Island - the Galapagos archipelago offers some totally unusual cruising experiences for those Superyachts seeking adventure, natural wonders, and of course what is arguably the most unique & amazing wildlife on the planet.
Media Enquiries - Jeff La Valette - jeff@seal-superyachts.com
Seal Superyachts Support network - stretching from Seychelles in the western Indian Ocean, through Southeast Asia and northern Australia, across the Pacific Ocean to the Galapagos Islands - spans more than half the globe with 16 offices in 4 continents.
---
The entity that submits this press release to SuperyachtNews.com hereby accepts sole responsibility for the facts, accuracy and completeness of the content. All content and mediums submitted are an acknowledgement of the suitability for publication. SuperyachtNews.com accepts no liability or responsibility for any inaccuracies or errors made by the submitter in this regard.
---
If you like reading our Editors' premium quality journalism on SuperyachtNews.com, you'll love their amazing and insightful opinions and comments in The Superyacht Report. If you've never read it, click here to request a sample copy - it's 'A Report Worth Reading'. If you know how good it is, click here to subscribe - it's 'A Report Worth Paying For'.