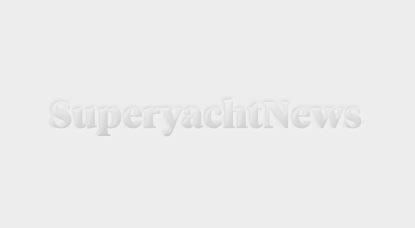 Since the first endurance cycling challenge in 2013, Cogs 4 Cancer has raised over 700,000 euros for cancer projects all over Europe. With the million Euro marker now in sight, the team decided to 'go big or go home' for the next ride and will be announcing the 2017 program in just a few weeks.
Ben Young, President of Cogs for Cancer explained, "We organized three 800+ KM rides in three consecutive years and after the huge success of the 2015 event we didn't want to keep knocking year after year on the doors of our very generous supporters therefore decided to take a year off.
"We wanted to make sure sponsors and supporters kept their interest in what we are doing, and also ensure that the ride stays interesting for the many repeat riders we have who have taken part in all three challenges so far.
"After the decision was taken to take 2016 off we decided to come up with our biggest endurance race to date and to give us time to plan a journey that will smash all the previous rides out of the water!"
Cogs 4 Cancer is managed by a group of volunteers who all work within the superyacht industry. 100% of all money raised goes to the designated cancer charities across Europe and the UK and the volunteers not only put in countless hours planning, preparing and promoting, but also pay for all their own travel and equipment needed to make the 800+ KM cycle rides happen.
The charity is inspired by the story of those within the yachting industry who have been touched by cancer in one-way or another. Well loved yacht professional and cycling enthusiast Adrian Long was diagnosed with cancer in March 2012 and within the year a group of likeminded personalities came together to form the charity with the ethos that every single penny raised goes directly to cancer research, and all other operational costs are covered by the riders and support team themselves.
The riders share a common goal to help enable the fight against cancer. Each rider has their own personal drive as well as riding together for the numerous people that the superyacht Industry has sadly lost to this terrible disease.
The rides so far…
2013
Antibes, South of France to Palma de Mallorca
Five days
800 km
8 riders
Total money raised -114 000 €


2014
Ancona, Eastern Italy to Antibes, South of France
Six days
850 km
16 riders
Total money raised - 285 560€


2015
Barcelona to Antibes
Five days
850 km
24 riders
Total money raised - 305 520€
A grand total of 705 080 € has been raised so far and by December 2013, Cogs 4 Cancer was ranked within the top 1% of all fundraisers on the JustGiving charity fundraising website.
"The amount raised in such a short time was unprecedented" Cancer Research UK
"At a recent event, COGS4CANCER was 1 of 2 fundraisers (out of 1000's) highlighted as a real success in 2014" Cancer Research UK
To contact Cogs4Cancer please email info@cogs4cancer.org
---
The entity that submits this press release to SuperyachtNews.com hereby accepts sole responsibility for the facts, accuracy and completeness of the content. All content and mediums submitted are an acknowledgement of the suitability for publication. SuperyachtNews.com accepts no liability or responsibility for any inaccuracies or errors made by the submitter in this regard.
---
If you like reading our Editors' premium quality journalism on SuperyachtNews.com, you'll love their amazing and insightful opinions and comments in The Superyacht Report. If you've never read it, click here to request a sample copy - it's 'A Report Worth Reading'. If you know how good it is, click here to subscribe - it's 'A Report Worth Paying For'.