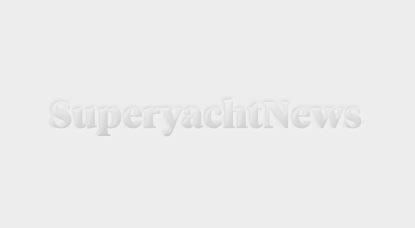 FunAir is thrilled to announce a three-year partnership for the popular Monaco Yacht Show Captain and Crew Lounge – the meeting place for captains and crew during the four-day show.
The long-term agreement with the MYS follows FunAir's hugely successful American season where their climbing wall and Floating Island with inflatable chaise loungers were met with great enthusiasm.
FunAir yacht specialist John Courtney said strategic affiliation with Monaco Yacht Show demonstrates the company's commitment to the most prestigious yacht show in the world.
"Having enjoyed phenomenal success at last year's event we couldn't think of a better way to underscore our continued support for the Monaco Yacht Show.
"By partnering with the show, we can continue getting to really know our clients, ask them questions and seek feedback on what we're doing with our products.
"After all, captains and crew have a huge say in the purchasing decisions onboard yachts and it is their job to ensure owners and guests are having the time of their lives."
With the exception of captains and crew, only partners such as FunAir have access to the lounge making it the perfect meeting point.
John stated, "While we receive greater visibility for our brand and the ability to host private discussions with clients, we believe that, because we share many similar values with the show, we are partnering with the MYS Captain and Crew Lounge in its efforts to build and maintain positive relationships."
Climbing walls have become the latest 'must have' product and was the top choice for American crew surveyed in 2015. The team at FunAir are confident this trend will only continue and more captains and crew will drive demand for must have inflatable yacht products.
With approximately 120 yachts on display during the Monaco Yacht Show, and another 140 at anchor in the Bay of Monaco, more than 260 captains plus their crew are looking for some down time during the frenzy of the show.
This is where the MYS C&C Lounge makes the perfect escape and the team at FunAir can engage in more relaxed conversations with crew.
"The MYS Captain and Crew Lounge really is an oasis of calm amid what is an intense four days. Last year we found that captains and crew welcomed the chance to take time out to chat with us and of course sample some fun!" said John.
"Being the only inflatable company with an in-water display right outside the Yacht Club de Monaco, we will launch our next product line right alongside the world's most beautiful yachts."
Find the FunAir team in the Captain and Crew Lounge at this year's Monaco Yacht Show, on Quai Louis II right next to the Yacht Club.
The MYS C&C Lounge will be open each day from 8:30am until 7:00pm, before, during and after the exhibition opening hours.
To speak with FunAir email yachting@funair.com or call +1 512-593-5133 to arrange an appointment.

www.FunAir.com
Written by Global Superyacht Marketing
---
The entity that submits this press release to SuperyachtNews.com hereby accepts sole responsibility for the facts, accuracy and completeness of the content. All content and mediums submitted are an acknowledgement of the suitability for publication. SuperyachtNews.com accepts no liability or responsibility for any inaccuracies or errors made by the submitter in this regard.
---
If you like reading our Editors' premium quality journalism on SuperyachtNews.com, you'll love their amazing and insightful opinions and comments in The Superyacht Report. If you've never read it, click here to request a sample copy - it's 'A Report Worth Reading'. If you know how good it is, click here to subscribe - it's 'A Report Worth Paying For'.