Protecting Privacy at Sea
Data Privacy and Dispute Resolution expert Ali Vaziri advises owners how to achieve ultimate privacy on board…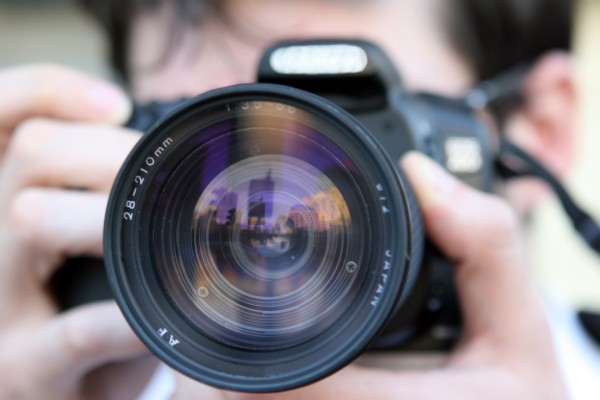 Tiger Wood's decision to name his 154ft superyacht Privacy reflects the aspirations both of owners and guests who want use those vessels to escape from intrusions which plague them on land. So what is to be done when those intrusions follow them to their mooring, or out to sea?
If it's effective and at your disposal, it is not hard to see the appeal of technology such as the anti-paparazzi shield reportedly installed on Roman Abramovich's 557ft Eclipse. But privacy protection is rarely achieved through technology alone. Organisational measures such as ensuring staff reliability and suitably drafted contracts are just as important.
Yet no matter how much care is taken, it's impossible to plan for every contingency. So, when things go wrong, as they inevitably do at some point if you or any of your guests have any media profile, knowing some of the protections that English law provides to preserve your privacy and that of your guests will empower you to ensure that it isn't sold to the highest media bidder.
The Princess vs The Press
Article 8 of the European Convention on Human Rights provides that everyone has the right to respect for their private and family life, their home and their correspondence. The Convention has influenced the development of English privacy law as well as the media's own self-regulatory code to which many, though not all, UK publishers subscribe – including some notorious offenders.
Yachts are commonly treated as a home away from home; a sanctuary where both hair and guards are let down in the company of loved ones or friends. So those aboard are invariably surprised and angered when, for example, images appear of them engaging in activities such as undressing, swimming, showering, towelling down, socialising, and applying sun tan lotion to a partner's shoulders.
Last year, Princess Beatrice was photographed using a long lens doing these activities whilst aboard a luxury yacht anchored 200m from the shore in Monaco. The images were then published by the MailOnline. The Princess complained to IPSO – a body set up and funded by the UK press for the purpose of self-regulation – citing its code's privacy provisions.
Assessing whether a complainant's privacy right has been infringed involves a two stage test: did they have a reasonable expectation of privacy and, if so, should their right to a private life give way to a competing consideration such as freedom of expression? That determination – whether by the courts or a regulator – is always factually sensitive.
The publisher argued that the Princess didn't have a reasonable expectation of privacy because: the yacht was visible to the naked eye from the shore; public areas of the deck faced the shore; the view to where the Princess had been swimming was unobstructed; another boat had been nearby; and those holidaying in Monaco might expect photographers given its popularity with celebrities.
IPSO disagreed. Taking and publishing the photographs represented a serious intrusion. It reasoned that: the Princess wasn't engaged in any official duties; the activities photographed formed part of her private life; and she wasn't identifiable on shore.
Other Ways to Plug a Leak
Privacy threats don't just involve photographs. They aren't just external either: leaks from inside a yacht can be just as damaging. Nor are they always intentional: an inexperienced crew member might excitedly post social media updates which reveal their vessel's location and identify its occupants. That sort of leak isn't just a threat to privacy: it's also a potential security risk.
The need for discretion in this sector of the seafaring industry is, however, generally understood and accepted. Significant assets such as yachts are rarely held in owners' names. From engaging crew members to chartering vessels, contracts also commonly contain express restrictions on disclosures of information.

If there's a leak but no confidentiality agreement is in place, all is not lost however: an equitable duty of confidence might have arisen. Other fundamental rights such as privacy or data protection might also be engaged. But once information is out of the bag, it's often difficult to get it back in again.
Agreements are no substitute for taking care when recruiting and training crew. Crew must understand what's required of them when it comes to confidentiality and the potential repercussions of a breach. Having clear rules which address matters ranging from the use of devices such as smartphones to handling media approaches play an important educational role. Rules should be reinforced through regular training, regardless of experience.
In a digital age, privacy threats are constant and everywhere. No one is immune. But with the right combination of technical, organisational and legal measures, your privacy can still be protected– even at sea.

Ali Vaziri is a senior lawyer in the Data Privacy and Dispute Resolution teams at Lewis Silkin LLP. He specialises in protecting the brands and reputations of many high profile businesses and individuals.
---
Click here to become part of The Superyacht Group community, and join us in our mission to make this industry accessible to all, and prosperous for the long-term. We are offering access to the superyacht industry's most comprehensive and longstanding archive of business-critical information, as well as a comprehensive, real-time superyacht fleet database, for just £10 per month, because we are One Industry with One Mission. Sign up here.