Protecting priceless art collections on board
Considerations for crew and owners on how to care for and transport the world's most valuable works of art…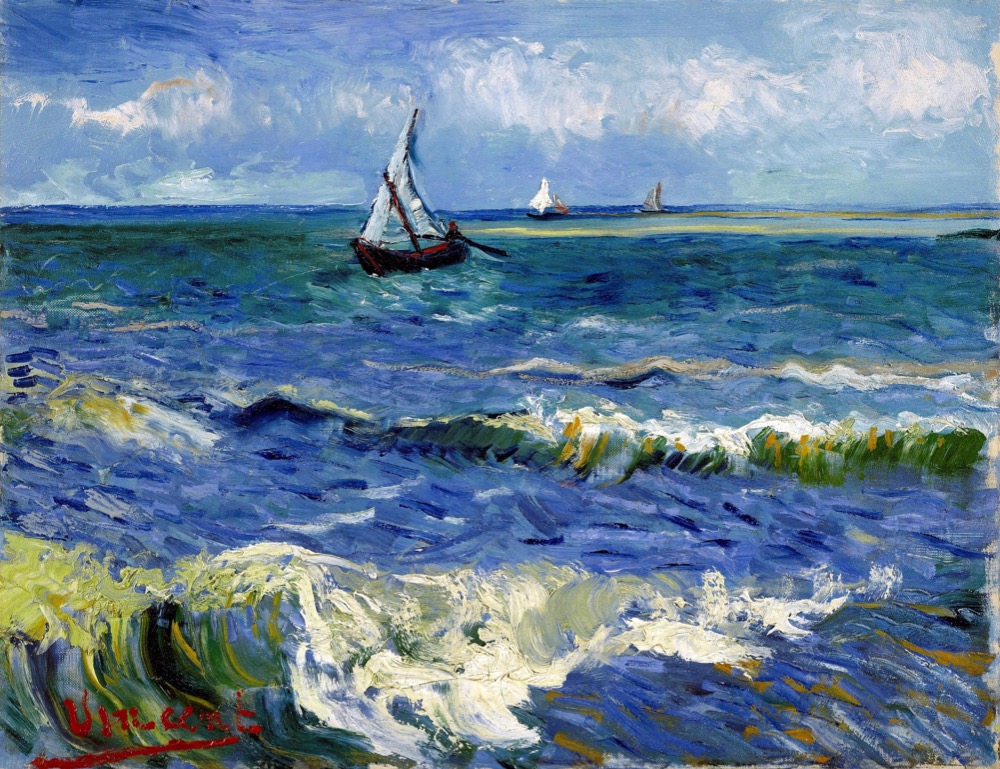 From the great artists of the impressionist era to contemporary masterpieces by Dale Chihuly, the intrigue surrounding which art is displayed aboard superyachts offers plenty of speculation for mainstream tabloids – but how well qualified are crew and owners on how to care for and transport the world's most valuable works of art?
SuperyachtNews spoke to Pandora Mather-Lees, superyacht art consultant, on the considerations to make when cruising with precious objects on board. "One aspect is the legalities of crossing borders. For instance, Captains have to consider the national treasure laws. There was quite a famous incident a few years ago where a superyacht was arrested because it was carrying a Pablo Picasso painting. The artist and his work is important to Spanish cultural heritage, so should not have left Spain without permission", she says.
Another thing to take into consideration are the materials used to make certain artworks and furniture, particularly materials that come from animals. "Certain objects can't be moved because they are CITES-listed commodities. Ivory, corals, crocodile skin and rosewood are amongst some 36,000 species governed by an international convention meaning they can't be traded at will." She explains that a CITES licence is required when transporting such objects across borders.
"The horror stories are endless from crew putting a six-figure crystal sculpture in the dishwasher to the first mate's elbow's tearing a masterpiece."
These little-known parameters could well be overlooked by crew, when arranging travel logistics. "Planning and leaving enough time is key; most events occur when people haven't thought forward and make last minute demands", she says. "Both crew and owners should try and avoid this as much as possible. The last thing you want is for the owner to be upset when something gets seized because no one thought that anything was wrong with it or for an object to be damaged because the crew did not understand it was valuable. This applies too, to cleaning and caring for objects on board which are highly vulnerable. The horror stories are endless from crew putting a six-figure crystal sculpture in the dishwasher to the first mate's elbow's tearing a masterpiece."
Education is clearly needed amongst both crew and owners on the correct way to transport and take care of art on board. Pandora Art Services consultancy goes on board to conduct a 'collections management' overview and risk assessment, then supports the personnel on board that's looking after the art so that they are aware. She suggests that we must look at owners as art collectors. "Lots of collectors like to move their art from home to home, or buy new art. There are also many other reasons why art can be moved, be it through divorce or being gifted to other family members. Equally there are now more global art fairs than ever before, so we see art and objets d'art being taken on private aviation and onward to the vessels. Yachts today have really fantastic interior design programmes, being designed more often by exterior designers rather than the yards. The fine art and design can be a talking point for the owner with the interior speaking volumes about their taste as well as differentiating them from one another in what is often 'one-upmanship'."
When it comes to the care of art and avoiding damage, Pandora Art Services works with a number of providers and experts to promote best practice in managing the on-board environment. Climate is especially important where light, saline air, heat and humidity can affect valuables on board. One such provider is ArtRatio: "Private collectors are the ones that are moving the art market", confirms Manoj Phatak, founder and CEO of ArtRatio, a company that has developed a 'smart glass' to protect art from pollution and light damage, another solution that may prove to be invaluable to art collectors. "Out of the 65 billion dollars spent a year in the art trade, about 75 per cent of that is private collectors, either themselves or interior designers working on their behalf."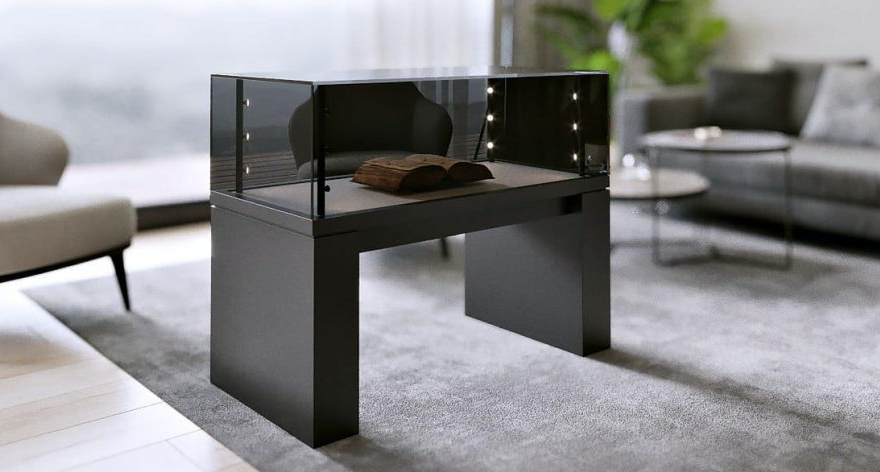 ArtRatio's 'smart glass' display case
Having previously worked with museums, ArtRatio decided to focus on private collectors for exactly this reason. The company creates blacked-out frames and display cases to protect its contents from light damage. These contain a sensor that is triggered when someone approaches that makes the glass transparent, turning an internal light on. "We are trying to create the smart phone of the art frame world", continues Phatak. "When you walk away, everything goes off, and in that state the object is protected from UV light and infrared as well as visible light."
Another feature facilitates the monitoring of each vitrine externally. "Each vitrine has an internal computer", he explains. "When you log on to the computer, via your phone or laptop for example, you can specify the sensitivity of the materials inside the vitrine and the internal software can take that into account when it comes to advising you to the level of risk the particular collection is facing." The ability to log on remotely means that you can check on your painting or sculpture wherever you are in the world.
This sort of technology could transform the way artwork is cared for on board superyachts: "at sea you not only have light but high humidity, and you can have great fluctuations in temperature and levels of humidity. These 'smart vitrines' allow for art to remain in conspicuous places without risking damage.
In addition to this, ArtRatio is currently reaching out to the art insurance industry: "we want to apply the same model in the yacht world as the black box in the automotive industry. We are investigating whether using our vitrines can make an individual's premium go down."
While human damage is by far the most prolific on board, Pandora Art Services also updates the industry on legislation on art-related matters. For instance, new regulations are set to come into place on the transportation of looted art and antiquities, a topic that Mather-Lees plans to discuss during a second forthcoming seminar in Monaco hosted by ACREW during the Yacht Show. A White Paper has been published so as to share the issues and solutions raised during the first seminar and will be updated after this September's event. Here, the spotlight will surely be on the industry's attention to detail with all objects on board.
With this in mind, industry stakeholders may look towards solutions such as these in order to protect their valuables, a topic that will no doubt be of primary importance during 'The Owner Day' at The Superyacht Forum.
More information can be found about ArtRatio on its website here.
---
Click here to become part of The Superyacht Group community, and join us in our mission to make this industry accessible to all, and prosperous for the long-term. We are offering access to the superyacht industry's most comprehensive and longstanding archive of business-critical information, as well as a comprehensive, real-time superyacht fleet database, for just £10 per month, because we are One Industry with One Mission. Sign up here.