Power Index: Marinas
CEOs of the market's leading marinas offer their thoughts on the industry…
Strong and stable infrastructure on shore means that the role of marinas in the market should not be underestimated. Here, we speak to a number of marina CEOs to ascertain their views on the health of the industry, and how they see it changing. We asked each CEO the following question: Looking to the future, by 2022 do you think the industry will be in a better or worse place than it is now? And why?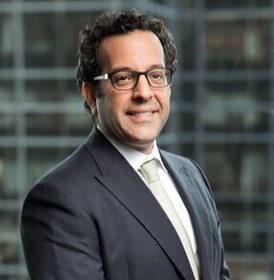 Tom Mukamal, CEO, IGY Marinas
Tom Mukamal, CEO, IGY Marinas
I've never viewed myself as a great predictor of things, but I am an optimist – so, better! I sense that the industry is in good shape and the level of financial speculation that led to many of the issues we faced in the wake of 2009 has not returned. I think we will also continue to see new capital investment in certain areas of the sector. I am hopeful as well that we will see greater adoption of new technology and innovation across the sector that will also drive growth and efficiency. That said, we are still subject to macroeconomic and geopolitical forces and, although these positive drivers don't preclude a recession, they just may limit adverse effects.
I think there are bigger, longer-term issues relating to policy around sustainability, managing disparate and often punitive immigration and tax policies, and impacts of climate change and natural disasters on various business models. I've met so many intelligent, committed and passionate people in the industry over the years, so I'm hopeful that these challenges will continue to be addressed.

Burak Baykan, CEO, D-Marin
With many new projects underway that are already very significant for the industry, I believe that this will trigger growth in the marinas business. But firstly, it is very important to recognise expectations of the yacht owners and their crews who are more sophisticated than before. Therefore, along with their high level of technical and logistic capabilities, marinas should become lifestyle destinations. To raise standards in upcoming years, it is very important to offer additional facilities in marinas to attract more interest groups. This way we affect the fate of the marina business and can be sure that the nautical industry will enjoy positive changes. However, the overall growth of nautical tourism directly depends on overall development of specific destinations.
"It is very important to recognise expectations of the yacht owners and their crews who are more sophisticated than before. Therefore, along with their high level of technical and logistic capabilities, marinas should become lifestyle destinations." - Burak Baykan, D-Marin
Buddy Darby, CEO, Christophe Harbour
I like to think that the superyacht industry is on course to be in a better place. There seems to have been a collective, conscious shift towards positive changes on various levels that are making the industry a more aware, sustainable and inclusive place. The industry-wide eco-movement we've seen over the past few years will arguably have the biggest role to play in making positive change happen, not just by 2022 but further into the future. It has been a long time coming, but thankfully now it seems to have become a permanent fixture on the yachting agenda. It absolutely needs to stay this way, though. We can't become complacent or lose focus. Every level of the industry – from suppliers to shipyards to marinas to owners – needs to lead the way in preserving the oceans, and in prioritising green innovation and technology. Otherwise, the one thing that makes the yachting experience so special won't be the same at all, will it?

Ignacio Erroz, general manager, OneOcean Port Vell
Over the past few years, the superyacht industry has grown and shows no signs of slowing down. The number of orders placed with shipyards and builders is growing year on year – a fact that directly affects the demand of products and services linked with a superyacht. One of the main future changes in the industry is the higher expectations of services and facilities available. Captains and owners are becoming much more discerning when it comes to choosing a product or service for their superyacht. They are looking for tailor-made products and unique experiences, and this is evidenced, for example, by the demise of the traditional 'cruising pattern'. Customers are looking for undiscovered spots that they can 'make their own', and that's why the industry needs to look to offer a much more personalised service. When it comes to marinas, the customer needs to be offered additional facilities that go above and beyond basic services such as the dock, and access to water and electricity. Further growth in the industry will be dependent on the local regulations in term of taxes and usage, which will determine and clearly define the future industry hubs.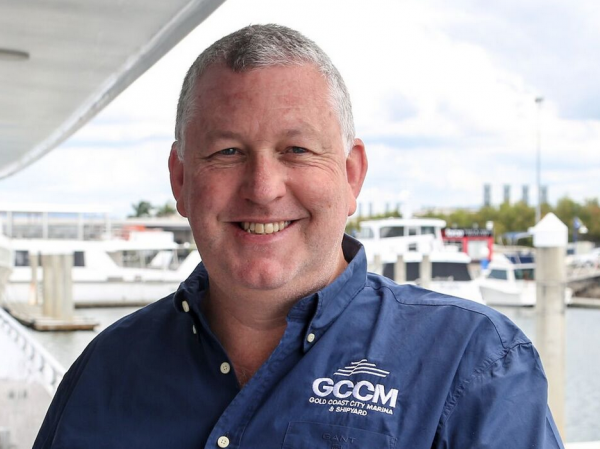 Trent Gay, Gold Coast City Marina
Trent Gay, CEO, Gold Coast City Marina
Increased infrastructure and collaboration across the entire Pacific region from the West Coast USA to Australia and Asia are going to create some exciting new opportunities for the superyacht industry over the next five to 10 years. Owners and charterers are definitely looking for new and remote destinations, and experiences that are unique, sustainable and authentic, and our region has them in spades. There are some incredibly exciting strategic alliances being created, and the momentum towards marketing a stronger Pacific alliance is growing at a rapid rate.
Jacques Lesieur, CEO Vauban 21/CEO Riviera Ports network: Ports of Cannes, Antibes Vauban, Antibes Gallice, Golfe-Juan, Nice
In response to this question, I would ask, what is meant by 'a good place'? Those of us involved in the yachting industry would naturally hope for the next few years to see business going from strength to strength. Today's yacht builders – the source of all our business, alongside the brokers – have arguably never been more dynamic. Like many of us in the business, the pressures of the financial crisis forced them to either become more agile and smarter or risk closure. From our perspective at Port Vauban, although the Mediterranean is one of the longest-established cruising grounds for luxury yachts, there is still huge potential for development here, thanks to the region's heritage, history and safety. And in the heart of this region, the French Riviera remains a magnet for superyachts which we do not expect to see changing any time soon. New marina developments continue to open within the ever-popular destinations that attract owners and charterers year after year, resulting in a healthy variety in choice for clients. Although we have all learned that it can be foolish to try to predict too far ahead in this business, there certainly seem to be strong indications that we are in a healthier place than we have been for some time, and hope that that positive momentum will continue.
"From our perspective at Port Vauban, although the Mediterranean is one of the longest-established cruising grounds for luxury yachts, there is still huge potential for development here, thanks to the region's heritage, history and safety." - Jacques Lesieur, CEO Vauban 21 / Riviera Ports
Giuseppe Pappalardo, CEO, Marina Genova
By 2022, after a severe 'natural selection', the marina industry in the Western Mediterranean will find a new, long-term equilibrium based on a number of considerations. The increasing number of boats will lead to berth scarcity; consequently, rental fees will increase, so buying a berth will become an option again. I believe the market will see a lot of aggregations and acquisitions, generating synergies and improving client loyalty. When it comes to economic and financial issues, marinas will see better rental fees, a higher-value service and better asset-value recovery.
The industry will also start to pay more attention to green and sustainability issues. For example, marinas experience sunshine and wind for most of the year, so why don't more of them have turbines? Also, there is the possibility for more electrically operated vessels that are powerful enough to offer mooring assistance.
Patrick Reynes, CEO, IPM Group
Undoubtedly, I believe that the nautical industry will be in a better place in 2022 than it is today because of several factors. On the one hand, we see that the economy is improving, and this is reflected in the nautical sector, especially in the range of large lengths. At the same time, the quantity, quality and size of the refits carried out at our IPM Group shipyards continue to grow, just as the mooring reservations at the Group's marinas also continue to grow. This is a clear indicator of the growth of the activity in the nautical sector. Last, but not least, the increase in yacht registrations at a national level continues, indicating that there is a positive and upward evolution when purchasing boats. If these trends are maintained over time – and in the short term do not seem to change – we expect a cycle of continuity and improvement throughout the nautical sector.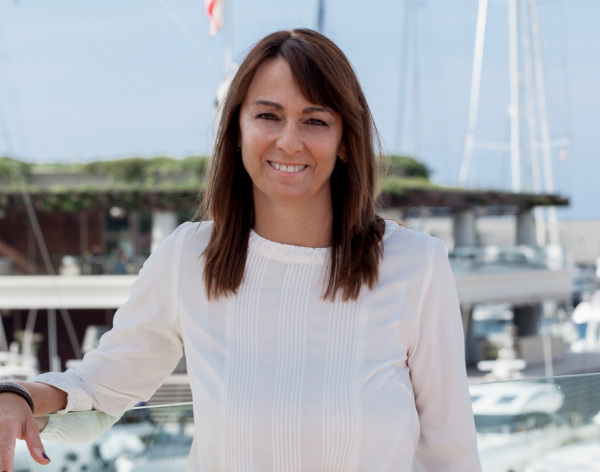 Isabel Teruel, Port Adriano
Isabel Teruel, Directora de Explotación, Port Adriano
The question obviously doesn't have an easy answer. It would be good to have a crystal ball … there is indeed the need of many 'ifs' in my reply: if we continue to work hard from the nautical-industry sector, being cautious and unassuming, or even humble perhaps; if the complementary offer in the nautical destinations is high quality and looks after its clients; if governments – both national and local – don't overload boat owners with taxes, fines or other charges; if boat users respect local destinations, and especially the environment. If all these conditions are complied with, the industry should at least be in the same place, and perhaps even in a better place. Let's work hard and hope so!
Baxter Underwood, CEO, Safe Harbor Marinas
The marina industry in the United States is entering an period of renaissance. There are probably a number of factors contributing to this. The list might include: (i) the strength of the US economy, (ii) the impressive performance of marinas through the past economic downturn, (iii) an American consumer trend towards experience as opposed to material consumption, and (iv) strong compound annual growth rate of boat sales of vessels with LOA above 20m. Whatever the reasons, institutional capital markets have discovered American marinas and the industry is benefiting from an inflow of talent, technology and property-level investment. By 2022, boaters will find that, on the whole, marina facilities, service and technology have all markedly improved.
Profile links
Gold Coast City Marina & Shipyard
The Marina at Christophe Harbour
---
Click here to become part of The Superyacht Group community, and join us in our mission to make this industry accessible to all, and prosperous for the long-term. We are offering access to the superyacht industry's most comprehensive and longstanding archive of business-critical information, as well as a comprehensive, real-time superyacht fleet database, for just £10 per month, because we are One Industry with One Mission. Sign up here.