Owner interview: Mike Slade
Mike Slade, owner of SY 'Leopard 3', explains why he is turning his attention to superyacht regatta charters…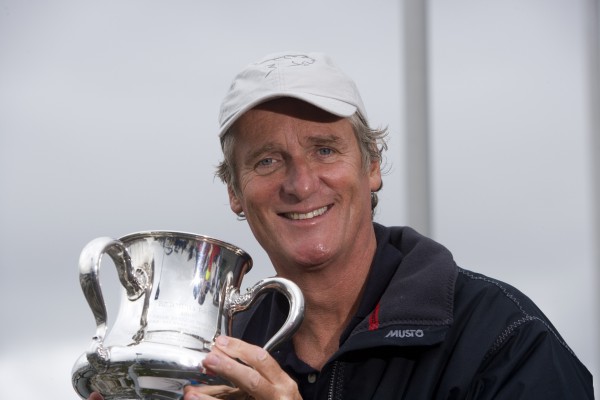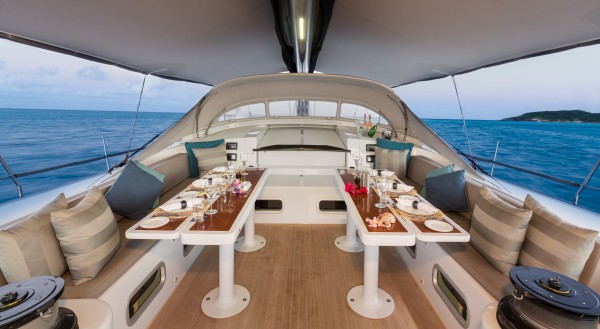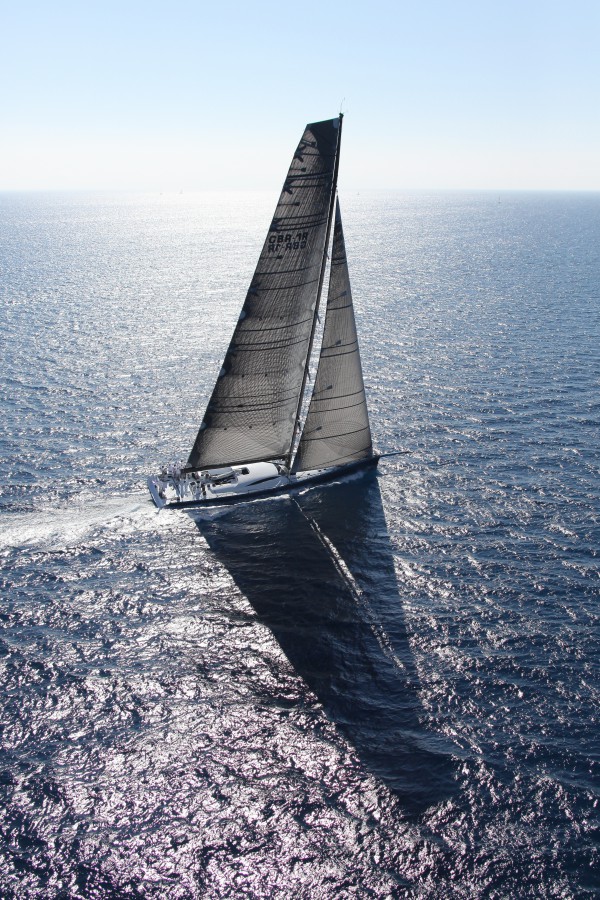 Ten years after its launch, the 30m Leopard 3 has certainly made a name for itself on the maxi racing circuit, and consequently has proved to be a success on the charter market, which may be the main reason Mike Slade has remained a yacht owner for all these years. Having entered the market in 1988 with an Ocean 80 named Ocean Leopard, part of what kept the programme going was his ability to run the boat as a business.
"We were well marketed, well chartered and we were making a regular, minor profit," remembers Slade. "That's when I got the bug." By taking the same successful ingredients from Ocean Leopard and Slade's following build, the 28m Leopard of London – both designed to be competitive racing yachts fitted out with a luxurious interior – Slade launched Leopard 3, which was built on the same business model, in 2007.
"I designed the boat heavier than my competition would be on the racing circuit," explains Slade. "We were going to be about 45 tonnes for racing and about 55 tonnes when fitted out below, whereas other stripped-out maxis coming out at the time, such as Wild Oats XI, Alfa Romeo II and the first Rambler, were all around 32 tonnes. About 20 years earlier, Leopard would have been a very light boat, but not against the current competition, because I wanted it to have the bunks and the fit-out to be a luxury cruising yacht if that was the way the market went."
The design process was carefully mapped out and a balance was struck regarding Leopard's multi-functionality. With no compromise made on comfort in order to make the boat lighter, and therefore more competitive on the racing circuit, the vessel was optimised for racing and its owners, but also for its charter needs. For example, the large saloon is designed for the sail-bag length but also to cater for the 20 people who would come on board during corporate day charters, as well as for guest comfort during term charters.
Despite her extra weight, Leopard proved successful on the racing circuit, winning some very prestigious prizes, and Slade has been able to rely on the boat's reputation to attract charter enquiries. Even 10 years on, Leopard remains competitive, however, given the boat's age, Slade is now taking the next step. "There comes a time when you need to grow up a bit, and the idea of racing this boat against the Comanches of this world seems a bit unrealistic," he admits. "This is where our 100ft length is important as it enables us to move up into the superyacht classes."
Much to Slade's surprise and, indeed, pleasure, the move into the superyacht sector has been a popular one. Leopard had been chartered over the last Caribbean season for the RORC Caribbean 600 race, Loro Piana Caribbean Superyacht Regatta and the St Barths Bucket, and finished the season at the America's Cup Superyacht Regatta. Chartering in the region of £100k for the RORC 600s alone, with around £40k of that going towards regatta costs, it is evident that the bounties associated with these regattas are sizeable. However, this doesn't take into account the amount that has to be spent on new technology, maintenance and wear and tear on the boat.
Having a race boat available for charter at a superyacht regatta is a fairly unique concept. Most superyacht owners prefer not to put their boats through that kind of rigour while someone else is using it and most can afford not to charter anyway. Furthermore, there are not many boats that sail as fast as Leopard but at the same time can be fitted out on the interior and deal with the extra weight that involves. As such, Slade is already discovering how rewarding the superyacht regatta charter market can be.
"We have been chartered for every regatta we have been doing this year and we will actually come out of that particular six months with a profit, which I have never managed before," says Slade. "We are finding that this market is actually of more interest than the term charter market, which has been disastrous in the Caribbean this year and no one quite knows why."
Enjoying an enviable level of interest in superyacht race charters due to her reputation and unique set-up, Slade believes Leopard is known as a way to experience something different. Slade's long-time captain, Chris Sherlock, likes to use the analogy that chartering Leopard is like Volvo 70 sailing, but with the service and luxury of a superyacht: good food, comfy beds and air-conditioning (if clients are willing to take on the extra weight of the generator).
Race charters allow guests to dip their toes into competitive racing while also enjoying the best of superyacht sailing. Reflecting on the Leopard model, could the promotion of more superyacht regatta charters act as a platform from which to spark new interest in the large-sailing-yacht sector as well as providing a cushion from which an owner could alleviate running costs?
"People coming to charter with us will get the bug and could very likely go out and build something around the 120ft-130ft mark themselves," agrees Slade. "I would say that is something highly likely to come from what we are doing on the superyacht circuit – I haven't seen it happen yet but I am sure it will."
While Slade will miss Leopard not being so present on the maxi yacht circuit, he is determined that this new era for the boat will be worthwhile. "I have to sit back and realise that we have done awfully well, and we are incredibly grateful to all the people who have helped us on the journey so far," he says. "But now it seems that the superyacht regattas will gain us charters, which helps me a lot with the costs of running the boat."
While the pinnacle of Leopard's racing career may be over, the business aspect is certainly not. Slade will be looking to do more term charters in the Mediterranean as well as more regattas at the end of the season, which he is open to going 50/50 on with charter clients. He adds that he may even look at settling down the programme in Palma this coming winter, although this seems unlikely having heard his view of the boat as a business.
"I can't just look at a boat doing nothing; it would drive me mad," he concludes. "Having said that, my business is my business, but this whole time yachting has been about fun for me, and long may it continue."
The full version of this interview can be found in issue 178 of The Superyacht Report. Subscribe to the magazine here.
Image 1 - Mike Slade - Credit Mark Lloyd
Image 2 - Leopard 3 - Credit Roddy Grimes-Graeme
---
Click here to become part of The Superyacht Group community, and join us in our mission to make this industry accessible to all, and prosperous for the long-term. We are offering access to the superyacht industry's most comprehensive and longstanding archive of business-critical information, as well as a comprehensive, real-time superyacht fleet database, for just £10 per month, because we are One Industry with One Mission. Sign up here.